We recently celebrated our first birthday and are really excited to roll out all the new things that we have planned for the second year of our journey. However, young innovative travel startups have been at the centre of what we do and they will continue to hold that spot. Over the past year, we learned about many interesting startups and featured more than a hundred of them on our portal. Each one of them is trying to change how we travel in one way or the other. Here are some of our favourite travel startups, in no particular order, which we learned about in the past year: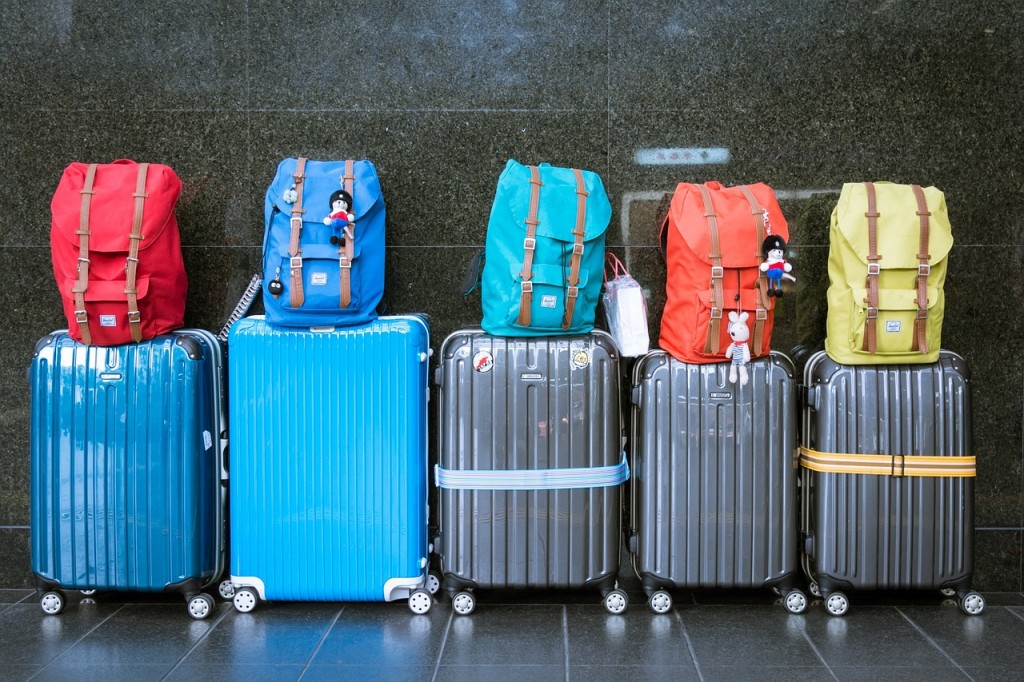 Trip38
We often face the challenge of organising multiple tickets after we have made the bookings. Dozens of mails are already flooding our inbox and we are often left scrolling through emails whenever we need any details. Trip38 addresses this by organising the trip neatly by picking the data from emails you forward them. Along with this, the app also offers locally relevant content once you are at your destination to simplify local discovery.
AudioCompass
AudioCompass started by providing offline audio guidebooks at popular tourist destination and has now evolved into a simple app that covers wide range of popular tourist attractions in India and abroad. The venture was started by Gautam Shewakramani after he noticed that a large fraction of tour guides are unreliable and are more eager to take the travellers for shopping than providing proper information about the attraction.
Flexiroam
If there is one thing travellers hate about international destinations, it has to be the roaming bills. International roaming plans are costly and not everyone will be willing to go and get a local SIM and notify everyone of the temporary contact number. Flexiroam addresses this by providing you with a local SIM card for data while routing the calls made to your primary number to your temporary one. This way you can have plenty of data to use while being able to use your primary phone number as point of contact.
RoomsTonite
Unlike conventional OTAs, RoomsTonite focusses only on offering last minute hotel bookings. With an increasing number of people taking unplanned trips, its relevance in Indian context goes up. For most parts, hotels have huge unused inventories and RoomsTonite, being focussed on last minute bookings, gives them a channel to sell the inventory at a discounted price. This gives the travellers discounted prices while increasing occupancy for hotels.
Flight Chat
We are so used to being connected all the time that we often find it hard to deal with situations when we don't have internet. Most of us have a habit to keep refreshing the Facebook feed, checking for mails or sending messages over WhatsApp. However none of that is possible during a flight. FlightChat, a Singapore based startup allows you to chat with fellow passenger during your flight. Along with the option to chat, the app also features some mini games that travellers can play. You can also choose to keep the conversation going on data once you are back on ground.
Klook
Based out of Hong Kong, Klook is a startup focussing on the activities segment. The platform offers a wide array of activities that travellers can include in their itineraries and while they started not long back, they are rapidly expanding their geographies with the objective to cover the entire Asia Pacific region soon. Viator competitor in the making?
WeTravel
putting together a plan for a group is painful. There are random plan changes, last minute cancellations, due payments and everything that could possibly pop up with a group. The team at WeTravel is trying to address this by offering organisers a platform where they can easily share details with the group, communicate and receive payments from the participants.
Rimoto
Gone are the days of costly roaming data. During the WIT Bootcamp, we met Shashin Shah who has an innovative solution to the problem of data connectivity during roaming. Rimoto buys data in bulk from various operators and offer free access to regional partner apps that include local discovery services, cabs and similar services through VPN. Paid plans offer complete internet access.
Proxce
We love how IoT has the potential to get things done without any interference from out end and that is why we love Proxce. Proxce offers identity management solution for a wide range of applications in travel and other industries. The Proximity Identity Manager can be used by hotel properties to identify the customer walking to the front desk or to skip it altogether. It can also be used to operate keyless locks in the hotel using guest's mobile phone.
Ascape
Virtual Reality will go a long way in redefining travel media and will serve as a medium to inspire millions to travel. There is an increasing number of VR content creators and consumers and Ascape offers them a platform in form of app. The app features high quality 360 and VR virtual tours which you can enjoy for the negligible cost of a Google Cardboard.
42 Race
200 million. That is the size of market this startup is looking at. Over the past few years, we have seen many travel services that cater to a niche and 42 Race is one of them. It is a travel booking platform built by marathon runners for marathon runners. It not only offers booking options better suited to the marathon route and timing but also offers details on upcoming events.
Aivvy
Gone are the days when I used to have my favourite playlists on my phone. Now my devices are always low on storage and I often rely on streaming services for music. However I have to look at alternates while travelling because data connection is spotty and battery life is precious. Aivvy can play high quality cached music for 40 hours and the music is cached when you are connected to Wi-Fi. The best part is that it learns from your listening pattern and curates playlist on the basis of preferences.
TraveLibro
There are plenty of platforms that would allow you to save your trips or discover best itineraries for your trip but that isn't what TraveLibro is about. TraveLibro enables for the trips to be recorded automatically without much action required from the traveller. Along with this, it adds the element of social media to the mix so that your friends can communicate with you about your trip or pick some ideas from there.
Shouut
Local discovery apps are flooding the Google Play Store. Some cover limited geographies while some cover specific domains like food or local attractions. Shouut is a local discovery app that brings together food, nightlife, shopping, leisure and outdoor & travel in one place. So wherever you are in India, you can pull out the app and see what you can do during the trip. No more shuffling between Zomato and TripAdvisor.
Boom
Long flights are boring. Boom plans to take us back to the days of Concorde days and bring back supersonic travel without the challenges. Boom is a Y Combinator startup building a 40 seater jet which would be capable of flying at Mach 2.2 (1,450 mph/2334 kph) without being noisy like the Concorde. The team also claims that ticket prices will hover somewhere near the business class price. Speed, give us speed.
WiFire
Pull out the phone, see if there is a free Wi-Fi, connect to Wi-Fi, wait for landing page, input name, input phone number, wait for OTP, copy OTP, go back to landing page, paste OTP, use internet or simply use WiFire, an app that will notify you of free Wi-Fi networks nearby and, should you choose to connect, take care of the sign-up/login part and give you a working network connection. Using
JetRadar
Who doesn't love cheap flights? JetRadar is a travel search engine that specializes in low cost airfare. In the summer of 2007, Konstantin Kalinov started his travel blog which focussed on discounted airline deals and it was received very well by the travellers. This went on to become an international team of 130+ and an inspiring story for many travel entrepreneurs in a very short time period.
GoHero Go
Different travellers have different expectations from the travel provider and that is why the brands have to present an array of options to the customers. But this brings the challenge of presenting the right product in front of the customer. Enters GoHero Go. It is a chat based travel assistant that offers almost everything you might need related to your travel without the need to choose options from the drop down menu. The system uses AI to process the customer request with NLP to minimise the need of human intervention so scalability is not a challenge.
Do you have a product as interesting as any of these? We would love to hear your story. Write to us at editor@travhq.com