You will find a dozen apps that will let you find and book activities in the region, another half a dozen to find local attractions, even more to find hotels and then some more to recommend restaurants and bars. Most of them find utility at some time or the other while you are travelling, but they take up a spot needlessly for most times. This is where Shouut enters the frame. It brings together local food, attractions, events, shopping, lodging and activities, all stitched together seamlessly in a single app.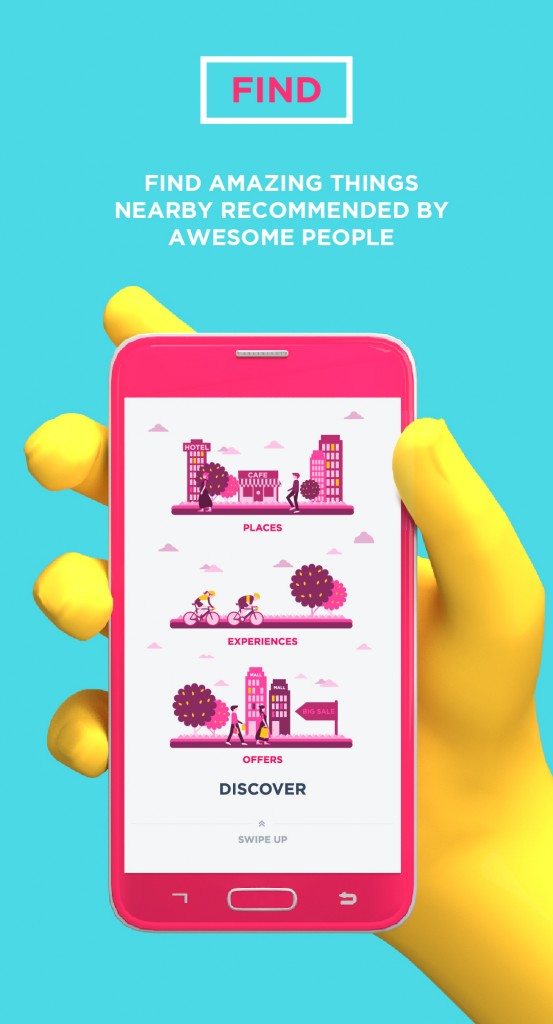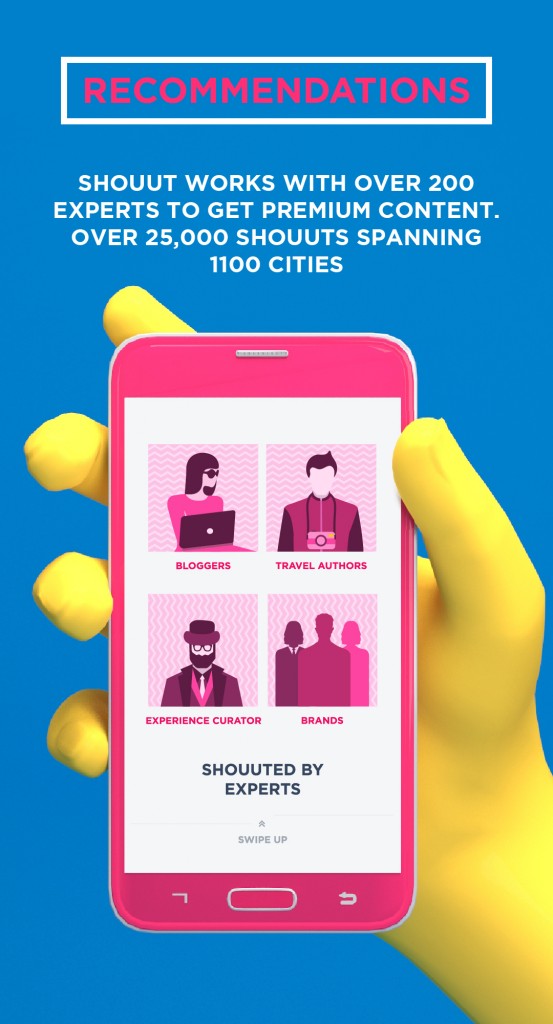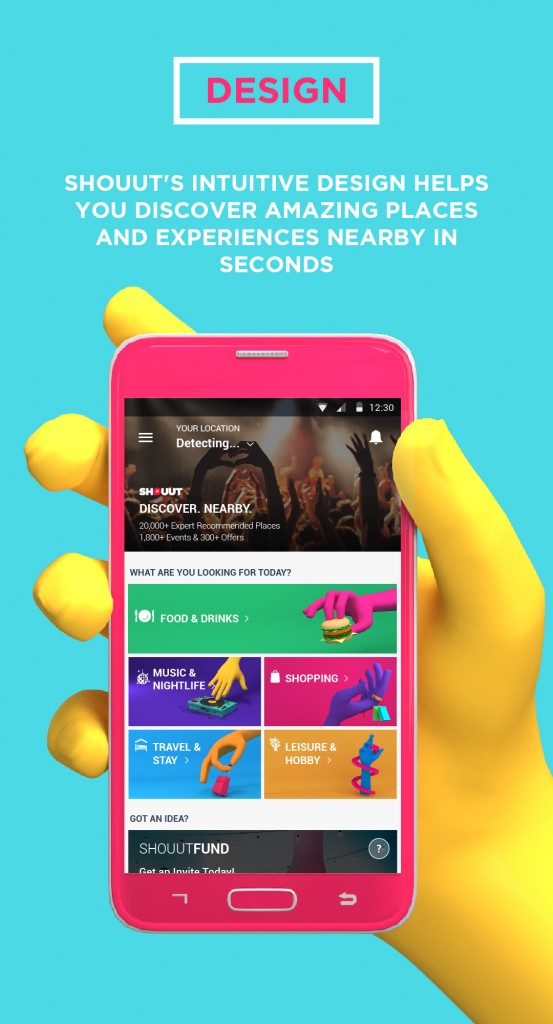 The recommendations are divided in five different categories- food and drink, nightlife, shopping, leisure and outdoor and travel and stay. Under each category, you will find three parts- Find, Do and Get. Under 'Find' you can find places. Places to eat, places to stay and places to visit. As the name suggests, 'Do' features things that you can do near you. It includes events, concerts, plays and activities that you can be part of over the next few days. 'Get' includes the nearby deals that you might be interested in. Of course the 'Find', 'Do' and 'Get' hold different meanings for different categories.
While most such services rely on crowdsourcing recommendations and reviews from anyone who is willing to contribute, Shouut only allows specific content creators who already have good knowledge about the topic in question.
"We are building a trusted recommendations platform and for that we need to keep the quality of content high. I don't think we will take the crowdsourcing route, at least not in the visible future" says Praveer, Founder of Shouut.
At times, the reviews on platforms like Zomato and TripAdvisor can be subjective and might not paint a very clear picture. The contributors on Shouut have blogs with moderate to high following, making them a credible source of information.
Being an avid traveller himself, Praveer would often travel to new destinations and then shuffle through multiple apps and websites to put together a plan on places to visit. That is why he came up with the idea of Shouut.
By default, the recommendations are sorted by distance which can be changed according to your preferences. The results include tags which can be used to filter. You can also choose to manually select the location if you want to see results for the places that you are planning to visit.
We have always emphasised that any travel app or service should be relevant to the travellers for most times to keep them engaged and this is where Shouut takes full points. When asked about the geographies covered, Praveer very confidently asked me to try and find a place in India, however small it may be, for which there aren't any listings. I am yet to find one.
Apart from listing the upcoming events and activities hosted by others, they are also working with brands like Rolling Stone and Lonely Planet to co-curate activities. This will help them drive more users to the app. The app also uses Bluetooth low energy beacons to drive store level engagement when shopping. For this, they have partnered with major brands like UCB, Croma, Reliance and are constantly adding more to the list.
While Shouut came into existence only a few months back, the app already has more than 25,000 recommendations, over 1500 events and around 300 offers. Giant Tech Labs Pvt Ltd, the company that operates Shouut recently announced a seed funding of $500,000 from an individual angel investor. According to Praveer, these funds will be used in product development and going forward, they will continue to add interesting features to the app.
The app is definitely worth a try, whether you are looking for weekend activities in your city or things to do at a new destination. You can download the Android app or go to www.shouut.com to learn more about it.