One organization that has been tirelessly working on bringing together the unorganised and fragmented homestay segment and increasing focus on this space, is Stay On Skill. The company that tries to find a way to let you travel more while minimising the hit on your credit card, is now launching India's first marketing accelerator that will help homestays skyrocket their customer base, revenue and brand value in an intensive three-month programme.
Each month Stay On Skill will send three selected travel influencers to a homestay, where they will experience the offerings of the property and promote it on their respective social media channels. Additionally, every month there'll be Masterclasses by experts on different topics to help them grow their business. From customized marketing strategies, to analysis of online presence, Stay on Skill will ensure that by the end of these three months, the properties would have not only increased their reach but also understood the nitty-gritty of marketing themselves better.
TravHQ spoke to Arjun Tuli, founder of Stay On Skill, about the programme and the company's plans of giving homestays across India a much-needed social boost.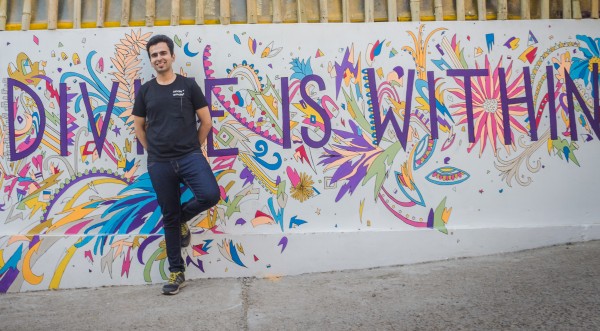 1. What was the trigger behind launching an accelerator programme?
Stay On Skill in the last one year has helped numerous commercial properties in different aspects. Duing all of this one thing that we have realised it – hotels and homestays in India are popping up like wild mushrooms. In the city of Ooty itself there are more than 2000 hotels (and these are just the ones that are listed online). Across India, more than 1,75,000 properties are taking online bookings. Amid all of this, the problem is – how do you make people know that you exist? Listing on platforms like Airbnb or Booking.com doesn't ensure you visibility or bookings. If your property shows up on the second page of Airbnb, you might as well forget that prospective customers will get to know about you. One good way to stand out from the crowd is to create a brand for yourself digitally – through social media, blogging, and video creation. But unfortunately, most homestays or hotels are not much aware of to how to go about it. Our analysis show that many of them in the past have been cheated by fake bloggers and instagram influencers, who either don't have authentic following or high traffic.
So, at Stay On Skill, we decided to make these things transparent for properties and provide them some real value. The idea behind the accelerator is to help the deserving properties get the visibility they deserve, and the complete three-month program is designed around that. We won't only be sending curated travel influencers to their property, but also teaching them how to make more revenue through different digital marketing techniques, and how to perform well on booking portals.
2. What according to you are the benefits of having such accelerator programmes in place in the travel industry?
On a broader scale benefits would include –
1) Properties gain visibility.
2) They get access to star influencers who have the ability to make their property go viral.
3) They get access to Masterclasses on different aspects of Social Media, Digital Marketing, Web Booking, so that after the accelerator they can take forward the learnings and start executing it themselves.
4) Build a brand value – when some good influencers get associated with your property, it creates a great brand value for you. (Unfortunately, most properties don't know how to capitalise on that)
5) Increased brand value and visibility leading to increase in revenue.
3. What are the long-term gains that you see arising from this programme?
In these three months, Stay On Skill will provide the properties a great exposure in terms of visibility and brand value. Although visibility is short lived, brand value is not. If the properties can cash in on this brand value, it will have a long term effect on the kind of customers they attract.
The properties also gain immense knowledge from the Masterclasses. Each Masterclass is designed to provide specific insights to the property owners, that they can use to enrich the experience of their customers, and thereby increase their revenue. The knowledge from these won't run out with time. If you execute it, you are bound to gain and add a lasting value to your business.
4. Big brands like Expedia and Marriott have already conducted accelerator programmes for their listed hotels, or improving customer experience. Is yours the first-of-its-kind offering for homestays?
If you go through the accelerator program by Expedia, it was aimed at moving hotels higher up in ranking on their own portal by giving an additional 10% cut in the bookings.
There was no addition to the property in terms of brand value, digital exposure or knowledge.
Stay On Skill accelerator is built around a completely different value addition. We are highly selective in the properties that we chose for the accelerator. We have limited them to just 10. The idea is provide them the maximum benefit through exposure and sharing our learning of this industry.
The Stay On Skill accelerator is not just limited to homestays. It's open to hotels as well, as long as they fulfill our acceptance criteria – there should be something unique about the property – which we analyse basis the different parameters of stay, lodging, food, culture and experience.
5. How is homestay marketing expanding and evolving, particularly in India?
The homestay market in India is expanding at a faster rate than it ever was, especially in the areas of Himachal, Uttarakhand – where the locals are now realising the potential that tourism holds. For locals, getting into the tourism industry also means that you are not investing your time in doing activities like drugs, and tourism has helped a lot in that perspective – giving employment to many.
6. Isn't there a fear that if the properties don't get conversions in terms of revenue, despite the huge reach that you are promising, they may come back to you disappointed?
Not really. What Stay On Skill is really good at is providing the properties with immense visibility at a very low cost of investment. Thereby, helping them build a brand and name for themselves in the industry. Along with this, we equip the properties with knowledge required to convert the leads into customers. But if after this conversion doesn't happen, then it means there's some other aspect of the property that is lacking, which we need to identify and help overcome – which we shall do.
And this particular batch of the Stay On Skill accelerator is Not For Profit . All that we'll be receiving from the properties will go towards payment of the bloggers, influencers, graphic designers and social media experts – we won't be making a profit of a single penny from it.
7. What are Stay On Skill's future plans regarding this programme?
We started the Stay On Skill accelerator as medium to share our knowledge and expertise with the properties and help them benefit from it. If we are able to make it happen at a small scale of 10 properties, next time around we'll try to make an effort to reach a wider audience and help more properties benefit from it.
The application for the first batch closes on August 31. If you are a homestay or a hotel looking to increase your digital presence, apply here – http://stayonskill.com/accelerator.html.