The below piece is a reproduced guest-story by Prasanna Vee who is the Chief Product Officer at GoQuo.
I might sound like Jon Snow in the cult show Game of Thrones(for those who have been living under a rock and wondering what this show is about: check this link), but what many folks in the online travel space have not yet realized how Google is morphing into the notoriously scary Night king slowly leading its army of white walkers against a realm filled with OTAs, Suppliers, Travel Resellers and Aggregators.
The fall of the Wall
Just like the great wall in Game of Thrones that stood in the northern border of the Seven Kingdoms, separating the realm from the domain of the wildlings & white walkers,  the only thing that was probably holding Google back from getting into selling travel was the huge paycheck it was getting every year from the two travel giants.  In 2017 alone Google raked in $95.4 billion in advertising revenues, and a big chunk of this likely came from the travel industry. Expedia, for one, spent $5.2 billion on marketing investments (almost half its revenue!) and $3.5 billion, according to Barry Diller, went on Google advertising. Why would anyone mess with a cash cow right?
But based on all the recent feature deployments around their travel products it seems like the G-Mon has thrown all caution to the wind and is finally making a big push into travel! The tech giant has been constantly augmenting its online travel products and infiltrating the travel booking process at every point, clearly demonstrating its penchant for this industry. It has realized this is a deliciously loaded pie and is starting to take one piece at a time!
The greatest trick the devil ever pulled
One of my favorite quotes is from the movie Usual Suspects which goes something like 'The greatest trick the devil ever pulled was convincing the world he didn't exist'. No other quote can be more appropriate to define how Google is entering and starting to take control of the online travel planning and booking domain.
A huge majority of the world has not just become dependent on google – to find what they are looking for – but almost addicted to it. And at a time when it needs to be more servient to its loyal users, Google seems to be going the other way – by showing travel planners what it thinks as important to show than what the users really need to see! A good example below where I was searching for a local attraction and Google was dishing out ads and widgets for me to book hotels! #MonetizationMadness
They have slowly started diluting the space that was once spartan and clean – the '10 blue links Search Results Page' – with ads, sales pitches and revenue generating widgets and that too without the users realizing them being there most of the times. That is indeed a wicked trick and doesn't just stop there. Until recently Google's hotel booking interface merely acted as a quick gateway to a hotel website or to OTAs via Hotel Ads (Google's meta offering). This has dramatically expanded into a one-stop shop where you can locate a property on map or search, access useful information, see reviews, look at pictures, watch videos and even take virtual tours. It even shows price fluctuations. Unlike hotels and OTA websites, you also get to see pictures posted by other guests. So the users never leave the search pages!
Google search and Maps are so ubiquitous that it is hard for most users not to pass them on their way for a perfect hotel. Because Google does care as much about providing great user experience as they do about monetizing their traffic, the change is significant. Google seems to be taking over the role OTAs have played in the guest journey so far, and are arguably doing a better job at it.
Also, in a world where everyone is starting to get obsessed about 'Super Apps' and closely watching the likes of WeChat, Grab, Gojek, PayTM etc. Google is flying under the radar and is boosting some of its own 'everyday apps' like the Maps App into becoming a Travel super app without even people realizing they are one.
White Walkers on a Rampage!
Google is slowly encroaching the OTAs' turf with multiple launches that are clearly taking the business off the OTAs and metasearch rivals, such as a full-fledged site for hotel meta search site and booking engine, "hotel-plus-flight" travel package, as well as a highly appealing Tours & Activity site. .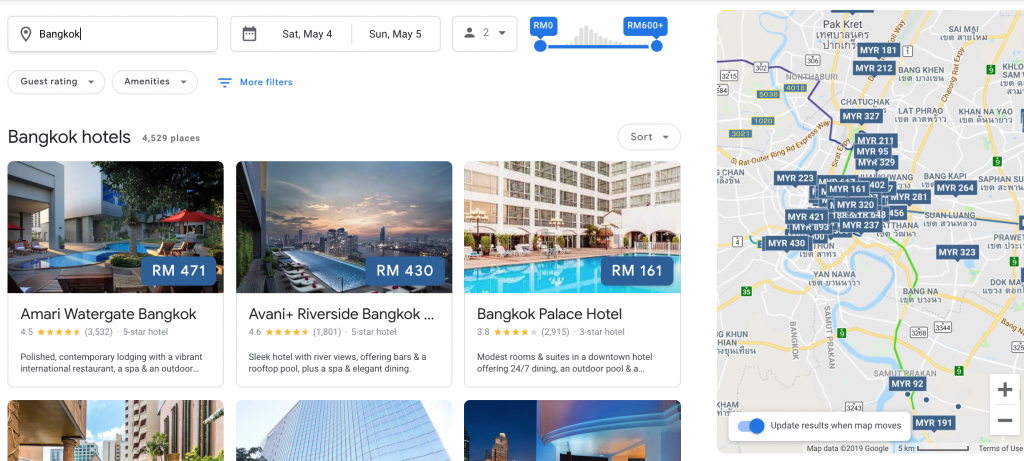 It is gaining ground, especially in flights, where it has already overtaken KAYAK in overall traffic and conversions. While it is still a relatively small player in the hotel sector – as consumers still turn to TripAdvisor for their hotels –  it is only a matter of time before they begin their hotel booking journey in Google itself. As a matter of fact, a recent report shows it has already overtaken booking.com as the site that generates the highest number of hotel reviews. And the most scary part for other OTA's is Google makes the entire customer journey effortless, intuitive and fast.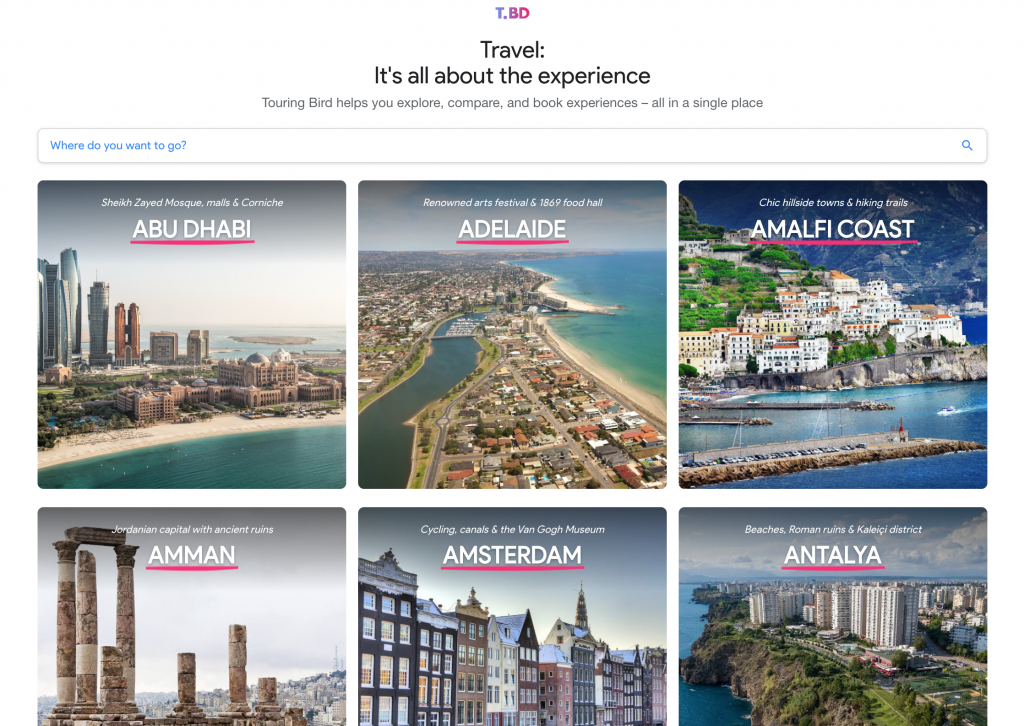 Also, Google is approaching Loyalty from a different angle by tapping into the power and dominance of its other products. One example is hotel discounts that are currently offered only to paying users of Google One, a cloud storage product that offers paid plans starting at $2 a month for 100 gigabytes.
While it might not seem very competitive, nothing stops them from rolling exclusive discounts to users of its other dominant products like Gmail or Productivity suites etc. The OTA's or Direct suppliers cant compete with that.
Looking through the traveler lens
This might be an arguable point – especially as a huge population is moving more towards a 'highly-assisted & machine supported' mode of operation across all aspects of their lifestyle- but this is my viewpoint.  While simplifying a booking experience might be the most obvious thing to do to improve customer delight for most products, in travel it is a slightly different. For a lot of travelers, the fun and excitement they get while researching and planning is almost as much as what they might experience during the travel!
In this light, the much talked about Expedia research that revealed 'travelers visited 38 sites before making an online travel booking'  might be a bit over-cliched, especially since its been doing the rounds from 2013 and we are in 2019 now! Not many application builders are looking at it from an angle that these online travel bookers might actually be enjoying their planning and scoring a deal as a 'hunting opportunity '
The way things are going, the 'colorful' part of travel planning is going to be highly reduced by Google as you will never go beyond a search screen that will hold you captive and control everything across the customer journey – From searching to booking  all within the search canvas! If you get caught in this web Google will eventually convert you into mindless white walkers like how the Night king does!
Time to Unite
Google will not probably take on the full booking and customer service model as its resource intensive and not in their business model. They will mostly stick to the meta model with a 'Book-on-google' option built in. However therein lies the rub! Like in its eagerness to 'make the world a better place' google might start recommending and picking for you what it believes you would like rather than what you wanted to look for! As always, 'Google knows everything' right?! Letting a google or Alexa help users select what they intend to purchase will not only make individual brands disappear in the mix, but also bring in a huge monopoly.
Google has always exhibited its aggressive push to monetize from search users by doing things that are probably not in the best interest of the users. Like pushing down links to direct websites of the products being search for(like hotels, resorts, operator etc) to showcase links to OTA's who were paying them top dollar. So, if they have 'inadvertently' punished Direct suppliers by ranking OTA's higher for the sake of Ad revenue, nothing would stop them from punishing the OTAs and everyone else (selling what they intend to sell) by pushing them all down the page.
So, like how the seven kingdoms – of the living world – are trying to put their differences aside and  unite against the Night King & his army, it is time for OTAs , Suppliers, Aggregators, Operators, etc. to unite and stand their ground against Google. No matter what kind of Supplier you are(Hotel or Airlines etc.) instead of fighting against the OTA's for direct traffic and bookings, figure out how you are going to protect your brand, continue getting the traffic and also get a hold of the user instead of loosing it to the Search-Machine that is eating the world!
Author Bio: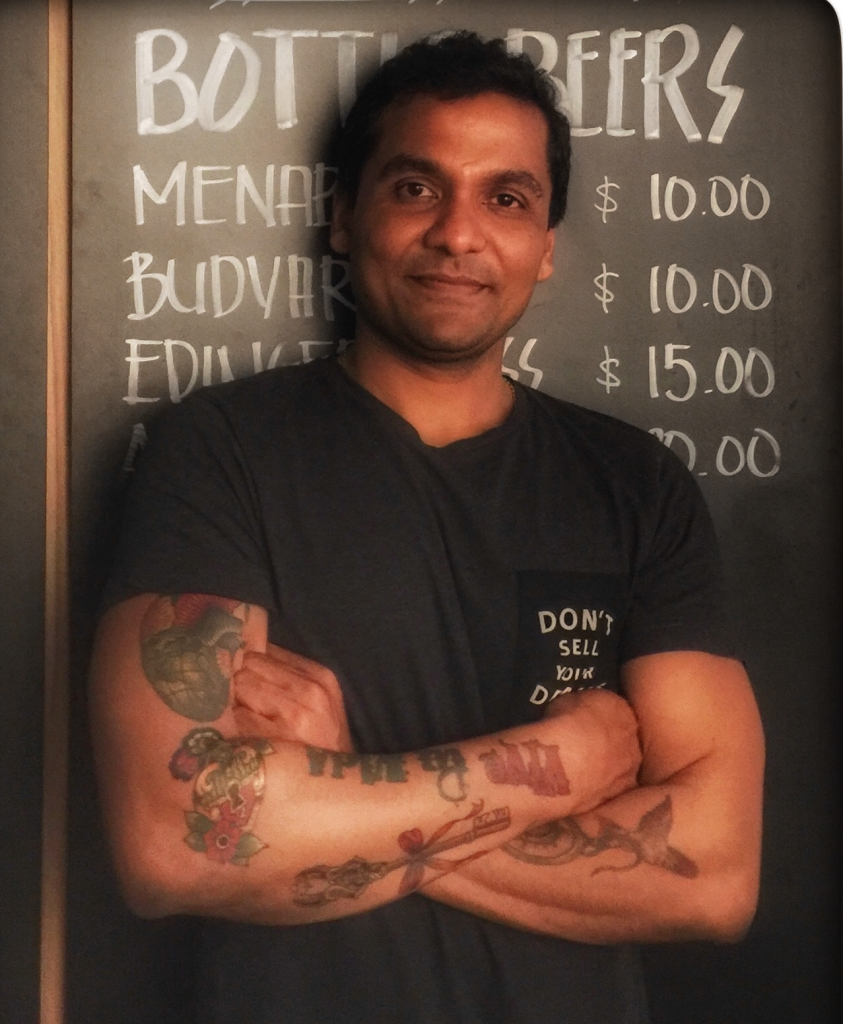 Prasanna Vee is the Chief Product Officer at GoQuo – a Travel Technology provider for enabling Airlines, Hotels & OTA's sell all kinds of travel products that are not their core focus(like Flights, Rooms, Tours & Activities, Transfers, Car Rentals etc) and fulfil needs in all stages in travelers' customer journey. Prior to this role, he has successfully lead Product divisions at digital travel companies like Cleartrip, KKday and HotelQuickly and has a long track record in the tech industry working for companies like Microsoft and Intel. In addition, He is also an ardent traveller – having visited 500+ destinations in more than 200 countries around the world -that has empowered him with hands-on insights & trends in all sectors of the Travel industry