We know what you must be thinking, every time Apple does its September event, it gets into the news, be it for the bad or the good reasons but one thing you can't take away from them is that Apple does make heads turn over and amazes everyone with subtle innovations. We love Android as much as we love Apple but when it comes to mobile cameras, Apple takes the cake.
So this time around, when Apple launched the iPhone 6s they brought a smile to the faces of travellers across the world. What's so special about the iPhone 6s that might literally make you rethink whether you should use a DSLR for your vacation?
#1. A whooping 12MP Camera, that's a welcome change after 4 years
Circa 2011, Apple launched the iPhone 4s which boasted of a stunning 8MP camera. Since then, Apple has focussed on making advancements to the picture quality with an iSight camera but has stayed consistent with the camera's megapixels. This is for the first time in 4 years, that Apple has upgraded the megapixels in its camera to 12MP.
We know if you are an Android fan, you must be thinking what's so special about it as you've been used to 13MP phone-cameras for quite sometime now. Megapixels don't define the performance of camera. It is the quality and size of image sensor that makes a difference. Smaller pixel count on large sensor improves low light performance and reduces noise in the image. Even on the iPhone 6, the size of each pixel was 1.5 µm against 1 µm on most mobile cameras.
The camera comes with Focus Pixel (Phase detection autofocus against contrast autofocus on most devices) which makes autofocus blindingly fast and the optical image stabilization (on the iPhone 6S Plus) ensures blur free images in less than ideal conditions.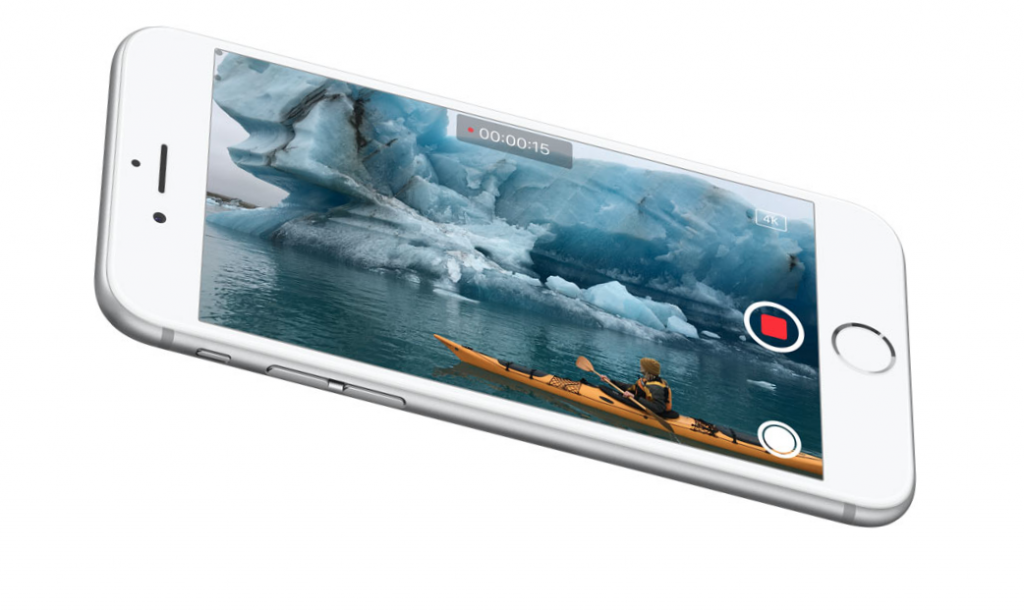 #2. Those Journey Pictures now have life with Live Photos
Here's one feature that will make travel photographers jump with joy. Could you ever imagine, reliving that moment from your holiday where your still picture actually sets into motion? Perhaps, going back in time and seeing the waterfall in motion in the background behind you? With "Live Photos", you can actually see the moments before or after a photo was captured. All you need to do is take your picture in the live mode, which is actually a default mode and click on the photo to view the Live photo.
#3.  Clearer Travel Videos with 4K Camera
With 8 million pixels, a 4K video will have four times the pixels compared to standard HD video. So your holiday videos will have delightful viewing on TV. The new iMovie will make editing your 4K videos a lot easier so you do not need to transfer your video to your laptop and use a video editing software. It still comes with the option of recording 240 fps video in 720p so you can shoot ultra smooth slow-mo videos. If you need a full HD slow mo video, the framerate has gone up from 60 to 120 fps.
#4. A 5MP Selfie Camera with Retina Flash for Solo Travellers
We can understand the plight of the solo backpackers. You can't carry a tripod every-time or ask a stranger to click your picture and while most camera phones now come with a selfie camera the picture quality is a great concern. The new iPhone 6s has a 5-megapixel FaceTime camera for calls and clearer than ever selfie photos which are now a must have at every destination. They have smartly used the screen to mimic the true tone flash that you would find on the back.

#5. Seamless access to your vacation pictures with iCloud
This isn't really a new feature but great for all travellers who need to transfer their vacation photos. The ease with which you can make changes on one device and can see the changes on the other is what sets apart the iCloud Photo Library from most other smartphone photo storage apps. If you add a Sepia effect to your iPhone 6s, you can immediately spot that on your Macbook.
There is every chance that iPhone 6s will launch in India by December 2015. But when it comes, will you be dumping your smartphone or your DSLR for the new iPhone 6s camera?