The Swedish Transport Agency recently granted the Swedish auto giant permission to begin real-world testing of its self-driving cars, boosting the company's chances of meeting its stated goal of bringing the technology to market by 2021.
The self-driving cars will be allowed on motorways and streets in the Gothenburg area. The cars will not be allowed to exceed 60 kilometres per hour when the self-driving features are activated and drivers are required to keep at least one hand on the wheel at all times. Operators of the autonomous vehicles must also undergo training provided by Volvo.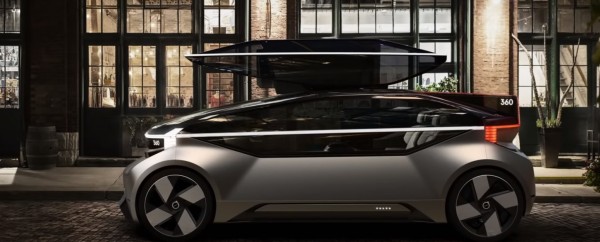 Earlier this month, the Swedish company unveiled the futuristic concept car Volvo 360c, a fully autonomous, electric vehicle with no steering wheel that has been described as "a bedroom on wheels", by a recent article on Verge.
The company will explore how autonomous vehicles can be used to shuttle people between cities, allowing them more time for rest, work and play instead of the hassle of flying. Air travel routes of around 300 kilometers (186 miles) are "prime candidates for disruption," the company said. Such routes actually become more time-consuming by air than by car once you factor in travelling to and from the airport, going through security and boarding procedures. So, it would make sense to travel in a self-driven car that allows you to enjoy work and play, with premium comfort so that you wake up refreshed at your destination.
"The business will change in the coming years and Volvo should lead that change of our industry," company president and CEO Håkan Samuelsson said in a press release announcing the 360c. "Autonomous drive will allow us to take the big next step in safety but also open up exciting new business models and allow consumers to spend time in the car doing what they want to do."
Volvo concludes that the 360c is a mere starter for a conversation about the doors that autonomous driving might open up in the future. The company intends to advance that conversation as technology and infrastructure continue to evolve.
While this is definitely a great conversation starter, we can't be sure if autonomous cars can actually completely replace flights. Moreover, with the advent of hyperloop and flying cars, the competition is quite tough. What would you choose?