On the back of a fast growing economy and rising income levels, a significant portion of wealth being spent by Indians is now on traveling and vacationing abroad. As a result, the travel and tourism industry sector is on the path to adding $160 billion to the GDP by 2026.
To address the increasing number of Indians travelling, numerous startups have also emerged to meet their demands. The Indian startup sector is buoyant as entrepreneurs are racing to provide services for the country's online population.
Here are our top travel startup picks for the month:
1. WanderGupt – infusing mystery into travel
Jatin Adlakhia is a strong proponent of experiential travel, an idea gaining ground in the West but largely unexplored in India. Having been a traveller for four years, one thing he felt very bad about was the fact that people were working even on a vacation – professional work, or personal, or planning the itinerary. Through his startup WanderGupt, Jatin is promoting tours where only a rough sketch of the itinerary is given to travellers. The destinations are all kept secret and the emphasis is on getting a feel of the place before moving on to the next.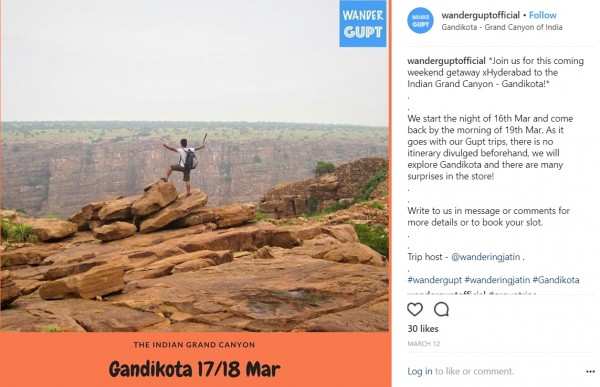 Jatin says he believes that homestays, village tours, meaningful interaction with locals, travel games and long walks are all needed to explore a place in all its beauty, which takes at least one week at every place. His startup lines up 'gupt' (secret) trips for large groups of people to different parts of the country.
2. Mihuru – making travel easy on the pockets
Mihuru, a travel fintech startup based in Mumbai, is an easy and convenient way for travellers to pay for their flight tickets in EMIs, without needing a credit card or credit scores.
Mihuru, which means 'My Freedom', aims to help Indians, especially the generation of millennial travellers, travel more often and more freely, without worrying about large upfront costs associated with flight tickets. Helmed by Shruti Mehrotra and her co-founder and advisor, Jonathan Nunez Gonzalez, Mihuru is the first company in India to enable travellers to book their flights with a deposit of just around 20% upfront and pay the balance in installments before they fly.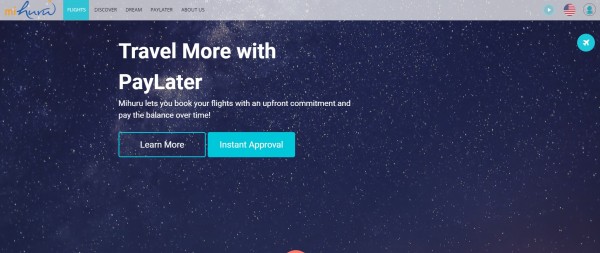 The startup has also adopted a unique method of assessing the credibility of their customers before providing them with instant credit for booking their flight tickets. The evaluation is done by a close observation of the digital footprint of the customer and a simple psychometric examination. Mihuru's affordable payment plans offered through its innovative product Mihuru PayLater, with a simple, fully online, real time credit evaluation makes this credit available to emerging travellers. The startup also has an integrated travel discovery platform that personalizes discovery of curated destinations and activities and also recommends the best flight options for the traveller, inspiring them to avail the credit to book their flights instantly.
3. Startup India Yatra – giving wings to upcoming entrepreneurs
Organized under the Startup India initiative, Startup India Yatra is a series of events that will travel to small cities of India to search for entrepreneurial talent and help develop startup ecosystem in the state. Said to be one of the largest Tier II and III initiatives undertaken by the government, Startup India Yatra has helped 10,000-plus aspiring entrepreneurs in two states.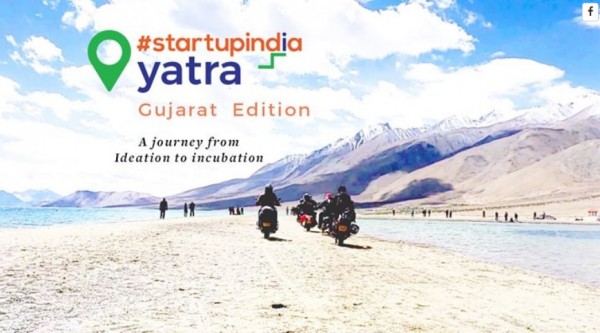 Launched in 2016, Startup India intends to build a solid ecosystem for nurturing innovation and startups in the country to drive sustainable economic growth and generate large-scale employment opportunities.In every state, the Startup Yatra will follow a five-step procedure to support the startup ecosystem in Tier II and III cities. These include initiatives to train colleges/universities for establishing e-cells and spreading the spirit of entrepreneurship, launch of Startup Yatra in respective states, 10 to 12 boot camps to be organised in various districts in every state, acceleration programme where ideas shortlisted from boot camps will receive three days of intensive mentoring from Startup India and its partners, and finally shortlisted ideas will pitch to the state incubators and winners of the Yatra will receive incubation offers, cash prizes, and other benefits. Startup India Yatra recently travelled to its fourth destination – Uttarakhand, conducting boot camps to handhold entrepreneurs to scale their idea to the next level.
For more on our startup coverage, read here.