The travel and tourism industry plays a significant role in the economy of Singapore. Last year, this country received 15.1 million international visitors who had spent more on sightseeing, entertainment and gaming. Visitors had shown more interest on longer and mono-destination stays. Being one of the most popular destinations of the world, Singapore has received international awards from Lonely Planet as 'World's Top Country to Visit in 2015', from CNN as 'Top 10 Destinations to visit in 2015' and from New York Times as 'Top 6 out of 52 places to go in 2015.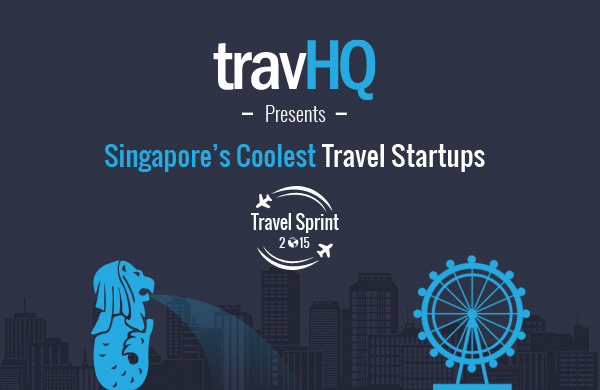 With the rapidly growing Singaporean tourism industry, many travel startups have come into existence and expanded their footprint in 2015. We have listed a few of them below as a part of our Travel Sprint series:
#1 Very Local Trip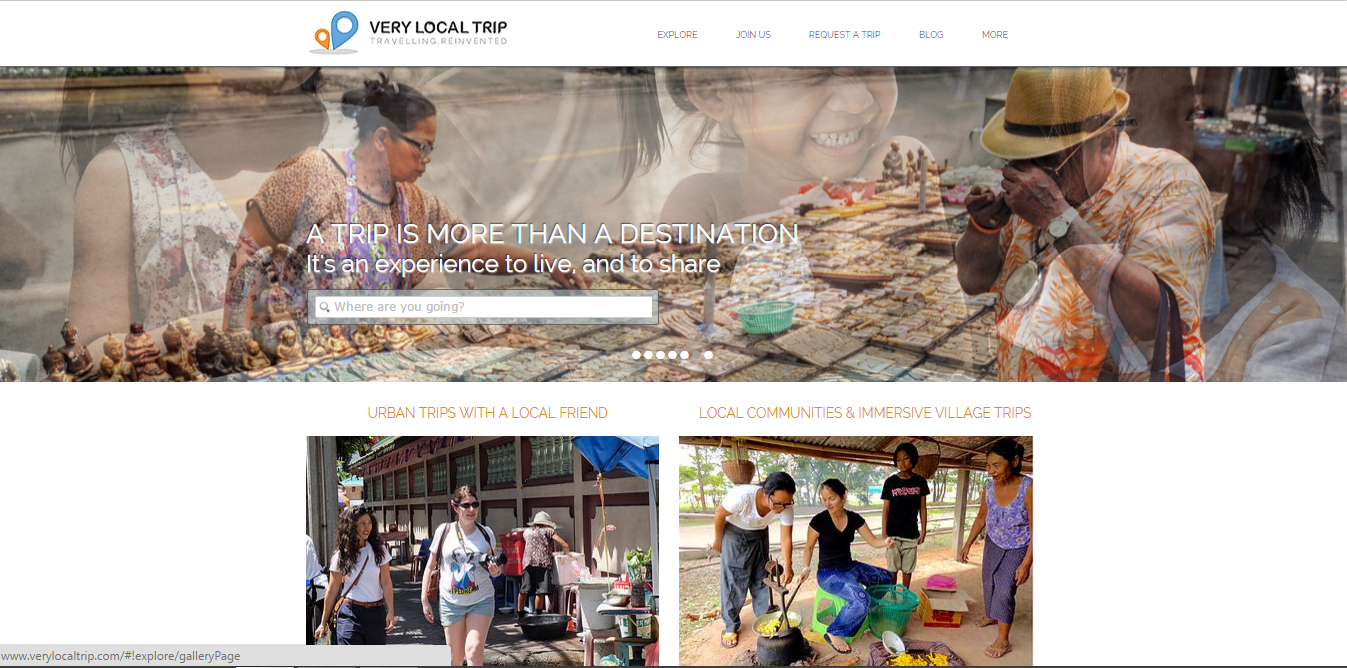 Founded by Maxime Besnier in 2014, Very Local Trip is a unique platform that connects travellers with open minded and enthusiastic locals who are ready to share their knowledge of the city's local culture and food. It helps the travellers avoid the general tourist spots and experience different places as insiders. Their website lists many activities as per the destinations. The activities include Streetfood trails in Chinatown, Bangkok Urban experience and Sticky Waterfall Trip. Interested travellers can take a look at the descriptions of the activities, check reviews and then book an activity of their choice. If you believe in experiential travelling, do check out its website.
Language: English
#2 Travelog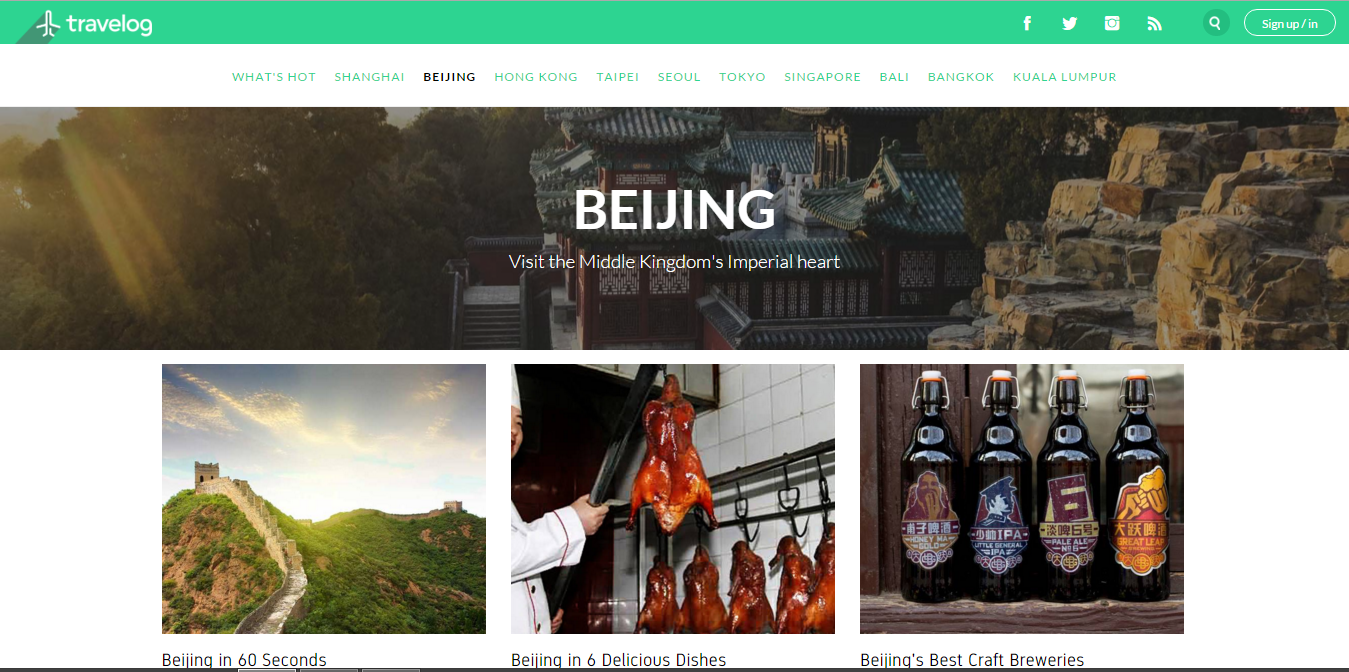 Launched by Matt Kwa, Jason Yoo, Young-Un Cho and Robinson Park in 2014, Travelog is an insider's travel magazine. Trippers can use them to know more about the cities they are about to visit, the delicious dishes of different places and recognise the hidden hangouts of the tourist destinations. Although the company started out in Singapore, they do have active presence in regions such as Seoul etc. In-terms of content they cover most of asian countries.
Language: English
#3 Flocations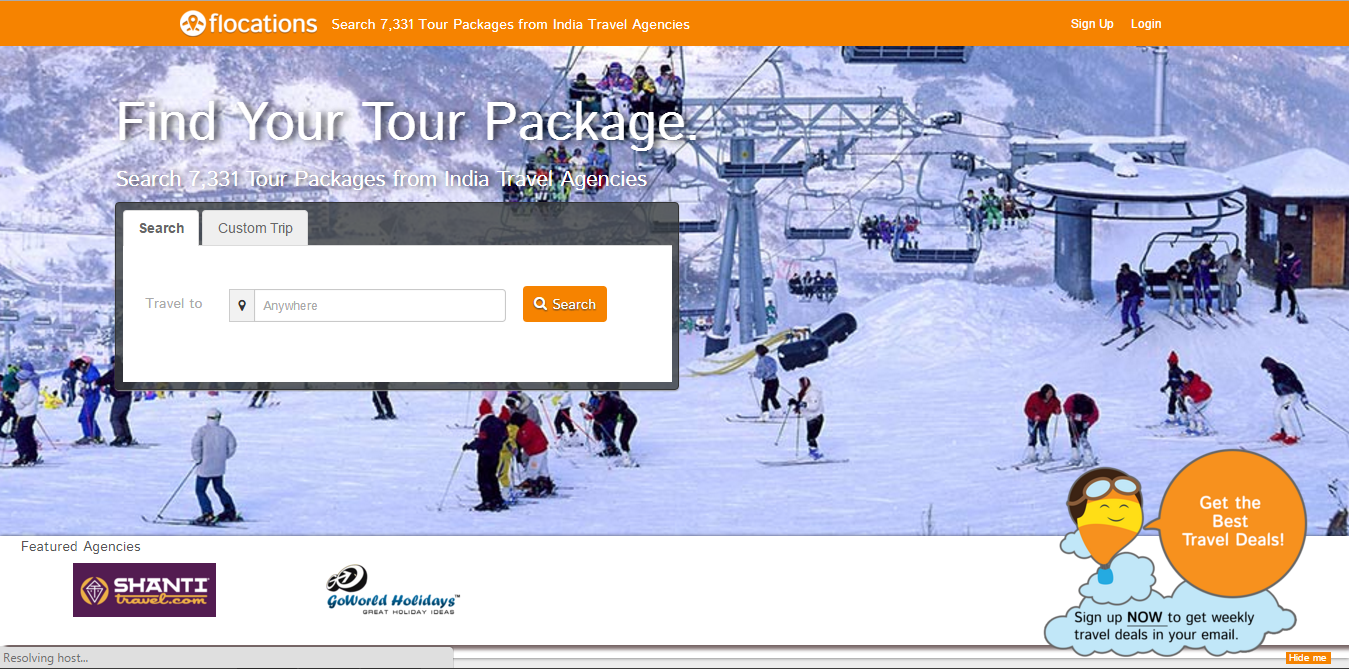 Founded by Shaw Chian, Florian Cornu and Venkatraman Dhamodaran in 2011, Flocations is an online travel discovery tool that helps the adventurers discover the best travel packages. It aggregates the travel packages from the local agencies of the countries as well. The users have filter options to search the different types of packages based on themes such as adventure, beach and family. Interested travellers can use their wide filter searchability features to book the best travel packages of their choice.
Language: English
#4 TripZilla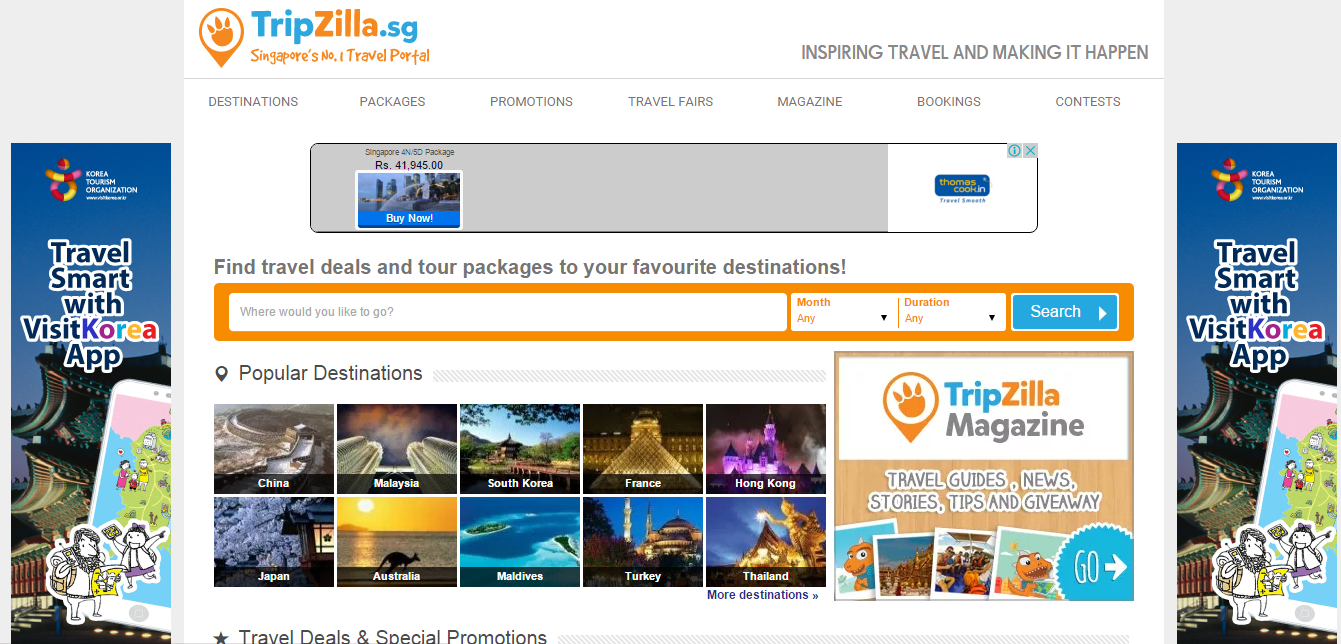 Launched by Winnie Tan in 2011, TripZilla is an outbound service for people planning to travel from Singapore planning to other countries. Travellers can find itineraries and packages like group tours and land tours by multiple agencies and compare them against each other to pick suitable ones for themselves. There are innumerable deals for flights, hotels, package tours, cruises as per the destinations. To further attract trippers on its website, it has an online magazine with travel stories.
Language: English
#5 PandaBed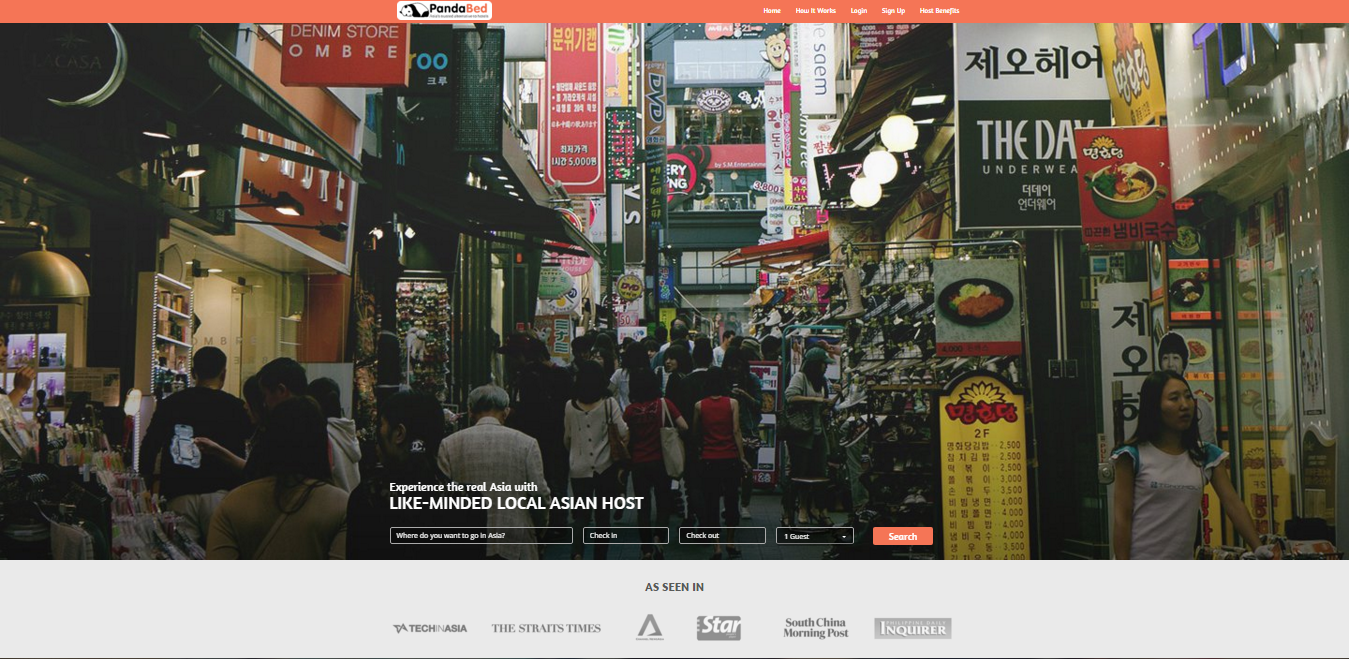 Founded by Lester Kang and James Chua in 2012, PandaBed connects travellers with the property managers of apartments, villas and private residences. Travellers can find an inexpensive rental place to stay by getting in touch with the hospitable and helpful hosts. The website has an interesting 'PeerMatch' feature that allows travellers and hosts to get connected with each other on similar preferences like culture and language.
Language: English
#6 BeMyGuest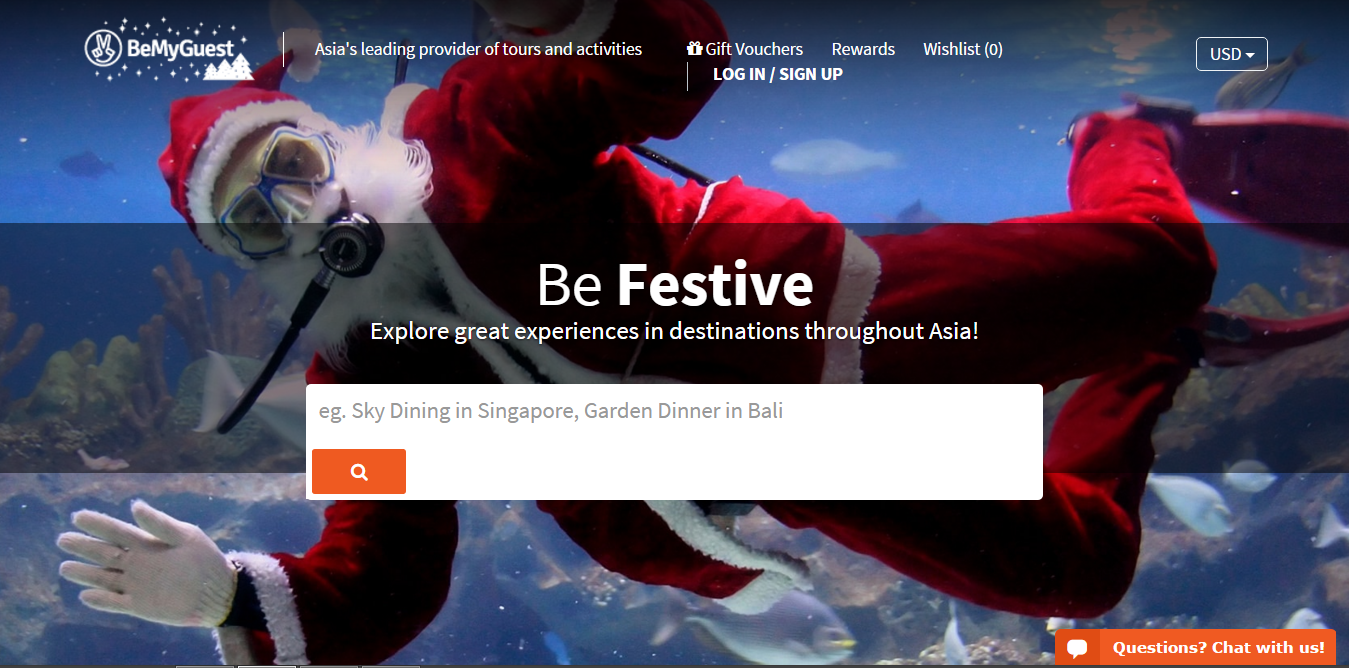 Launched by Clement Wong and Blanca Menchaca in 2012, BeMyGuest is Asia's leading provider of tours and activities. The brand has partnered with many individuals and thousands of small-to-medium sized travel businesses to offer travellers a wide variety of travel options from the most popular and mainstream tours to the locally specialised activities. A few interesting activities include: Underwater World with Dolphin Lagoon Experience, Night Safari with Tram and Adventure Core Waterpark. Travellers can easily book tours and activities available at attractive deals.
Language: English
#7 Roammate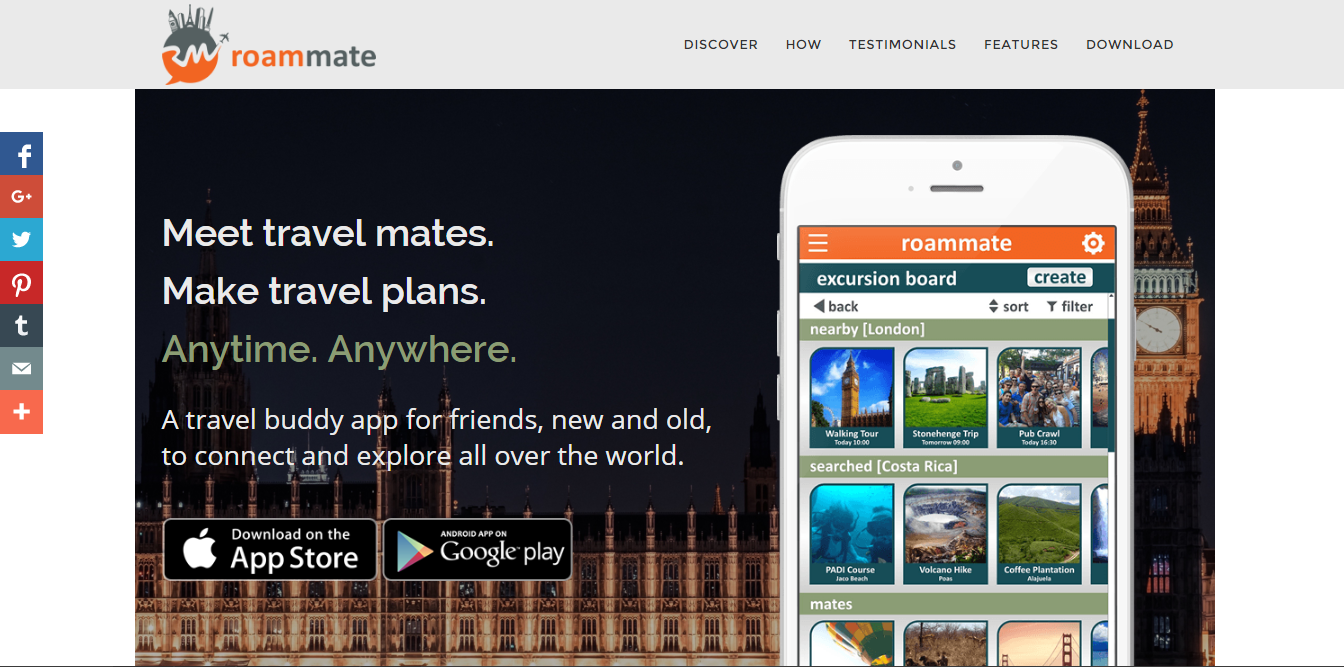 Founded by Daniel O'Reilly and Hannah Ryan, Roammate helps solo travellers, couples and groups meet each other for tours, excursions, holidays, day trips and events. The travellers can find people with similar interests based on the compatibility test available on the website. They can even share their travel ideas, plans and costs through this platform.
Language: English
#8 Tripnatics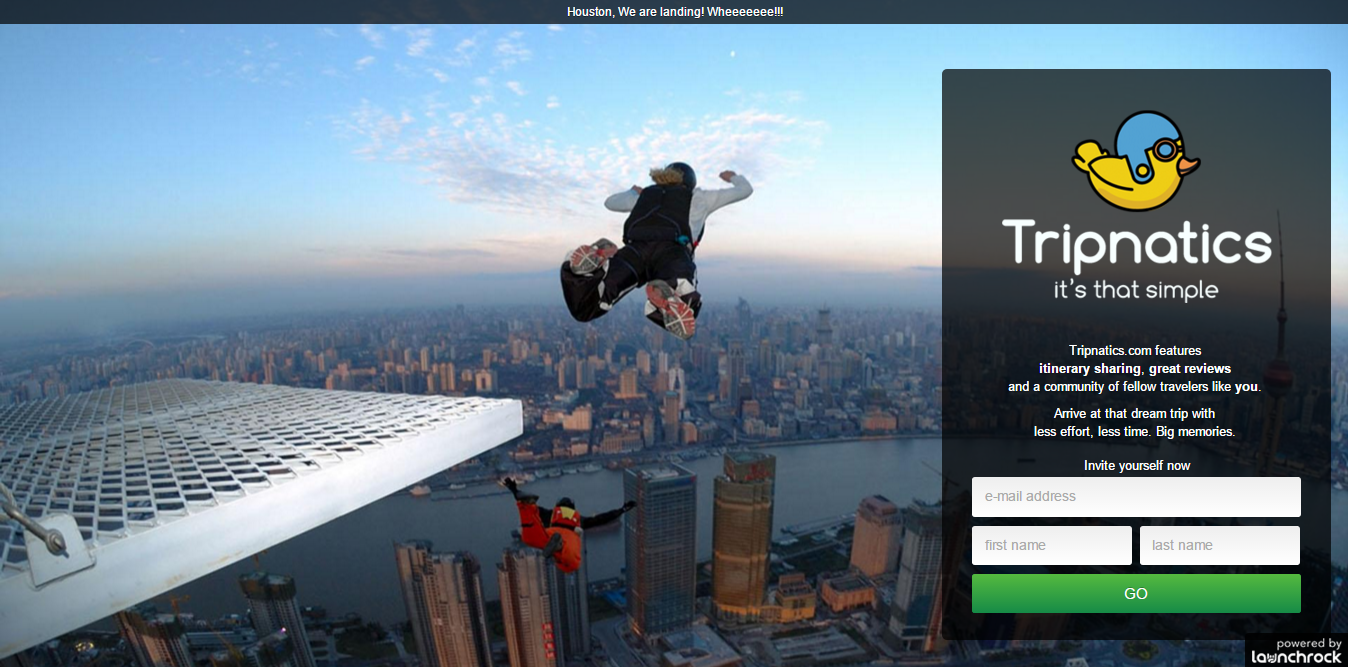 Launched by Bernard Ang in 2013, Tripnatics was developed to encourage the sharing of holiday experiences. The website allows the avid travellers to view, store and share itineraries. Beyond this, it offers reliable reviews by experienced travellers, a feature for finding like-minded travellers and help from 'Circle of Trust' to plan the trips.
Language: English
#9 Bon Appetour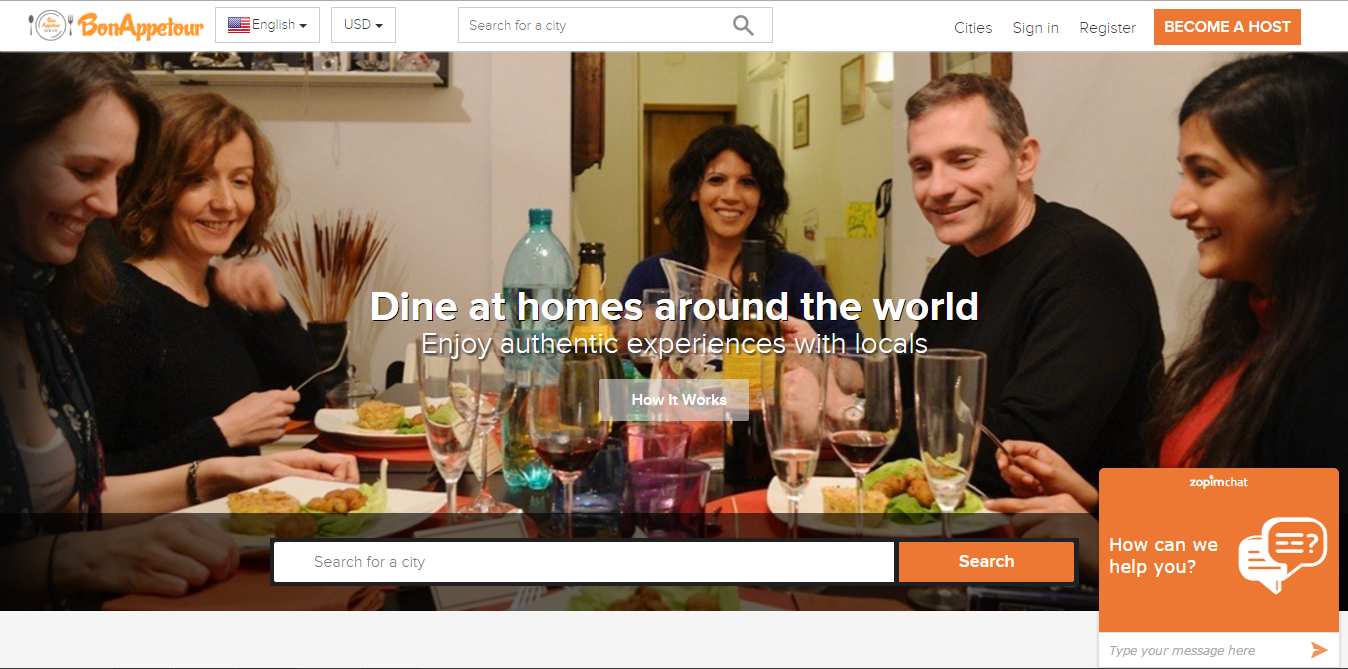 Founded by Rinita Vanjre Ravi, Inez Wihardjo and Giovanni Casinelli in 2012, Bon Appetour connects travellers with local hosts who wish to invite guests over to their homes to join them for a dinner. The travellers will get to cherish a 'home away from home' experience and make new friends in the cities they are visiting. It gives an opportunity to host and easily monetise through their cooking skills and learn more about the different cultures of the travellers.
Language: English, Spanish, French and Italian.
#10 42Race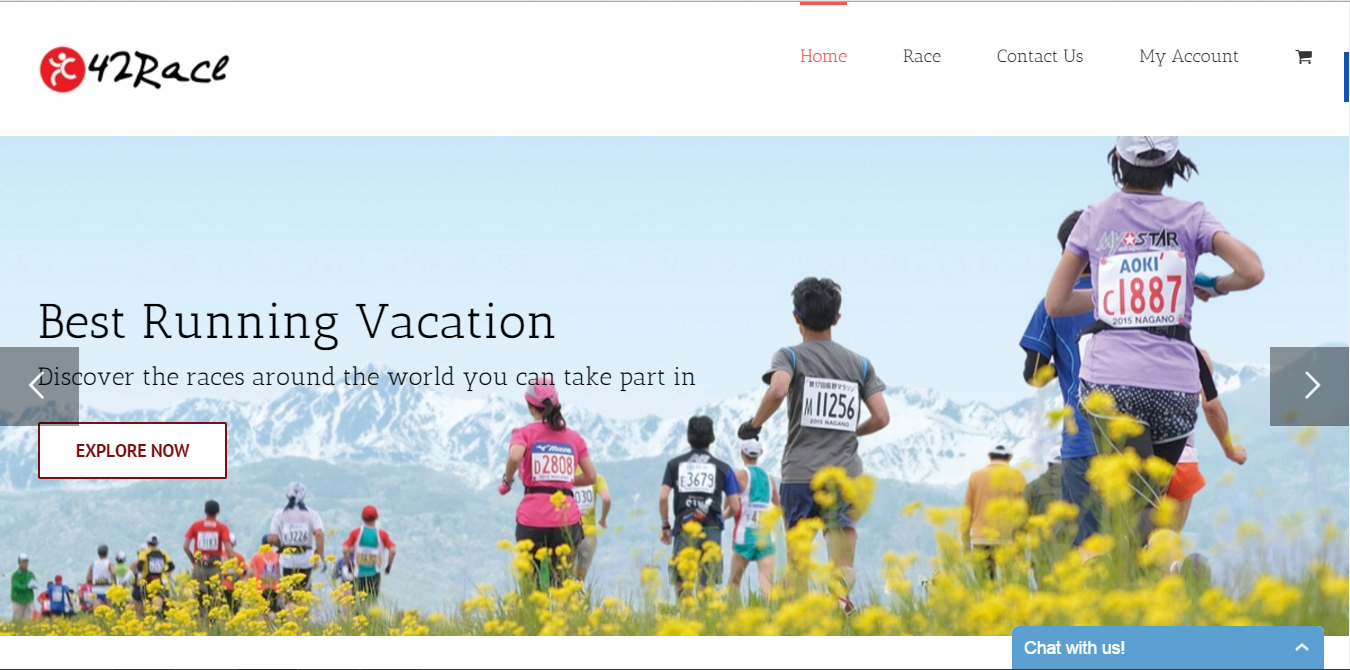 Founded by Zhou Mi and Augustine Chua in this year, 42Race is a one-stop portal for marathon enthusiasts. It simplifies the procedure of finding and registering for marathons, book hotels, plan for the trip's itineraries by providing travel packages especially made for runners and their family and friends who wish to travel with them. This online travel agency (OTA) targets both Chinese and Singapore outbound marathon travellers.
Language: English
If there are any other travel startup that has grabbed your attention for its excellent performance, do share its name with us.
Also Read: Travel Sprint: Our pick of Japan's 10 coolest travel startups
and Travel Sprint: Our pick of Hong Kong's 10 coolest travel startups