Treebo, a leading budget-hotel startup headquartered in Bangalore, has launched an innovative initiative 'Friends of Treebo' under which it would leverage crowdsourcing to audit the quality at its partner hotel properties. The initiative will allow them to get more detailed reviews about their properties from the visitors along with the regular audits by their staff. This would help them get an outsiders' view about the hotels which will help them improve the service for other guests.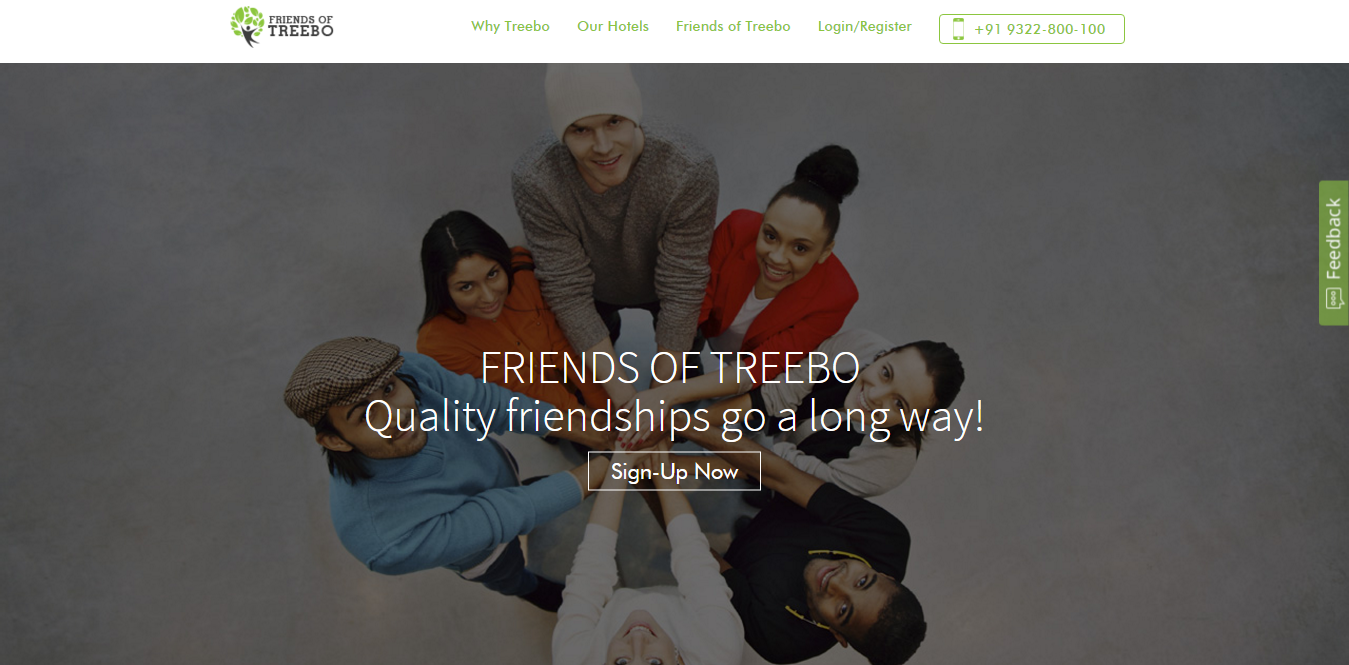 To further promote this initiative, Treebo is offering freebies to individuals who sign up as 'Friends of Treebo' for completing quality audits. The 'Friends' can avail these benefits:
A free of charge audit night
An introductory incentive of 2 free nights at any of Treebo properties for every successful audit completed
The first 10 people to complete 10 successful audits will enjoy all-expenses-paid vacations
By incentivising the audits, the hotel brand is attempting to motivate people to share more reviews and feedbacks. These reviews will help them measure the quality of their services and understand the general perspective of their customers.
Quoting on the same, Sidharth Gupta, co-founder of Treebo, stated:
"At Treebo, quality has always been our top priority. We are thrilled to be launching this one-of-a-kind initiative. There can be no better feedback on quality than from someone who has used the service. Guest feedback is of course helpful but it is post-facto. This initiative will give an independent and experience-based view on the quality being offered at each of our hotels, and to take quick preemptive actions wherever we find gaps."
Elaborating on the 'Friends of Treebo' initiative, he added,
"Friends of Treebo is a tech-enabled initiative which will allow us to use the power and reach of communities in maintaining quality even in a large and fragmented network of hotels. This is a classic example of how young ventures like ours can use technology and innovation to solve conventionally unsolvable problems in an effective manner. We have been running this initiative on a pilot mode for the last few weeks and we have seen tremendous excitement amongst people to sign-up. We already have about 260 signed-up Friends of Treebo and this community has conducted more than 100 audit stays till date. This initiative doesn't replace our in-house quality assurance infrastructure which continues to be important, rather it supplements it. The feedback from these audits has been very helpful in us being able to maintain the quality of service that Treebo is known for."
This initiative is a good method for the hotel brand to better understand and perform in the travel industry. It will also help Treebo to create a better brand image in the minds of its customers while the offers will get more people to experience the brand.
If you are a travel enthusiast, you can register here to become a part of this initiative.
Also Read: Treebo hotels launches Alpha, a premium offering for corporate travellers