December 11, Tokyo played host to delegates from tourism boards, hotels, travel agents and regional tourism organisation for a seminar on the Hong Kong outbound tourism market. The seminar, organised by TKS in conjunction with JTB Communications Inc, was attended by nearly 60 industry delegates. TKS is the organiser of Hong Kong's only travel fair ITE and MICE.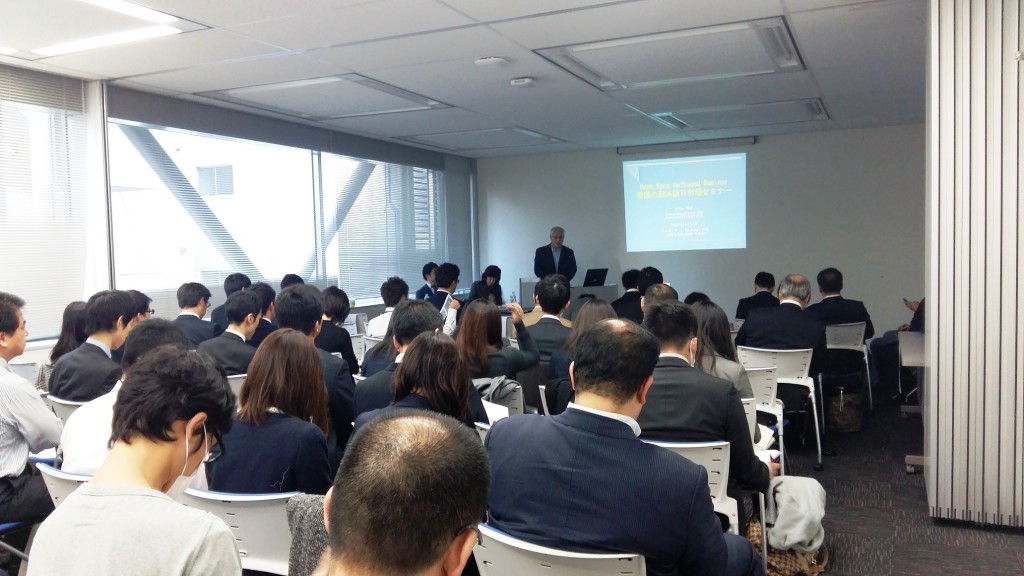 As the number of tourists from Hong Kong and mainland China increases, almost all major tourism markets are exploring ways to attract them. The audience came primarily from tourism boards of cities, regional tourism organisations, hotels and travel agents who are looking to host more inbound tourists from Hong Kong and China. These regions have also seen a significant boost in number of travellers booking online. An increased reach through new platforms means that destinations like Japan can communicate to more audience driving more tourists. The rise of innovative travel tech startups in the region has also helped drive more tourism.
During the seminar, K S Tong, Managing Director of TKS, reported the prediction that around 1.2 million Hong Kong travellers will visit Japan this year which is up by almost 50 % and is higher than the increase seen in recent years.
It is not only Japan that has seen a rise in number of travellers. Other Asian destinations like South Korea, Singapore and Taiwan have also seen double digit growth in arrivals from Hong Kong in the year 2014. Hong Kong was Asia's fourth largest source market in the year with an approximate spend of USD 22.1 billion on international tourism.
Quoting media reports, statistics by international tourism organizations and findings of surveys including one on public visitors of the travel expo, KS remarked that Hong Kong outbound is dominated by FIT! In-depth and theme travels are popular among both the public and the travel trade, while some 40% of the public still buy FIT products from agents. He also commented factors like budget flights, cheaper Yen, and Japan actively reaching out to both new and repeated visitors all contributed to continuous growth of arrivals from Hong Kong.
Hong Kong Convention & Exhibition Centre will be the venue for ITE & MICE 2016 which will be hosted from June 16 to 19, 2016. It will combine 30th ITE and 11th ITE MICE with the first two days for trade only and last two open to public.