Thrillophilia has announced a strategic tie-up with GoPro and launched the GoPro Passport program in India.  As per Thrillophilia, this is not just a coupon code or offer partnership but a much bigger technology, marketing and content integration.
What's GoPro Passport Program 
Any Gopro Hero 7 user can signup on Thrillophilia with the camera serial no.
Once he signs in he is taken to a completely different profile section where he can see his Goscore and leaderboards.
GoScore can be earned as you buy tours and activities and experience them.
Adding further to it as you submit picture reviews, social stories, and create video stories you get rewarded with  Goscore.
GoScore is further gamified where you get Thrillcash (wallet currency at Thrillophilia) too to book next activities.
Goscore has milestones and every milestone earns badges, total of 10 levels. Each badge gives you free trip, Thrillcash and may be a goodie bag.
If you are GoPro user you get discounts on activities, submitting content further gets you GoScore to unlock badges and earn free trips and rewards.
Taking each trip under the program, your virtual passport gets stamped.
What's in for Thrillophilia 
Thrillophilia gets access to all GoPro customers in India as these travellers look for adventure and offbeat travel and where we expertise in. GoPro will also be deployed with many suppliers of Thrillophilia to generate high quality content.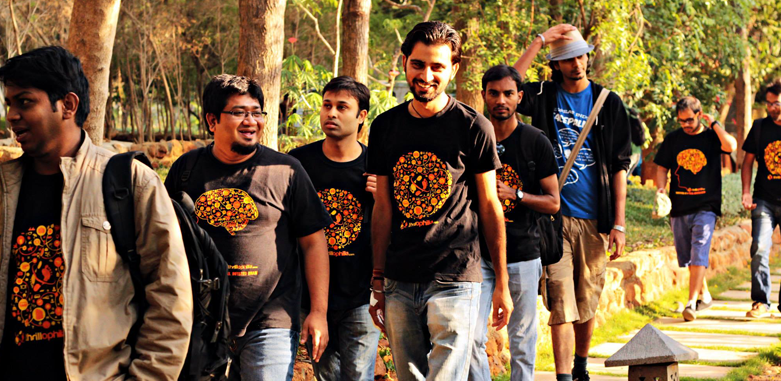 What's in for GoPro 
A step towards building community.  All GoPro users come under one roof, where they can see who is travelling where and also see content generated by others.  Generated content is also used by GoPro to market the purchase of camera.