Imagine you've checked out of your hotel and now have a couple of hours to kill in a foreign city before you take the next flight out. But suddenly you realize that you have two heavy suitcases to lug around, and give up on the idea of exploring. Then there is also the hassle of carrying all that stuff for your month-long vacation. What about that extra baggage that you know airlines will charge you for?
Not anymore. A trolley-load of new luggage services have appeared in recent years, trying to disrupt a staid market with promises of revolutionary ways to carry, or not carry, that dreaded suitcase.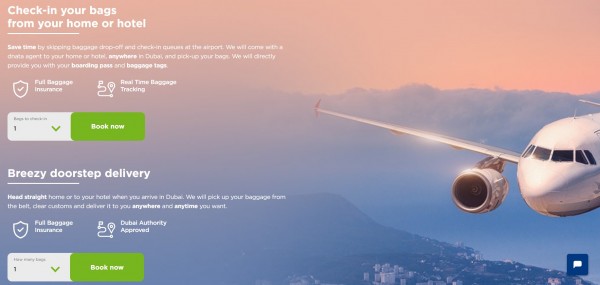 Dubz is a luggage pickup, storage and delivery service in Dubai, offering travelers time and comfort by getting bags picked up or dropped off, stored, and even checked in! Through the DUBZ website, travellers can arrange a pick-up, and have their luggage checked in and collected by a dnata agent from their home or hotel anywhere in Dubai, allowing travelers to then enjoy their day baggage-free. Users can then save time by skipping baggage drop-off and check-in queues at the airport, with their boarding pass and baggage tags provided on the spot.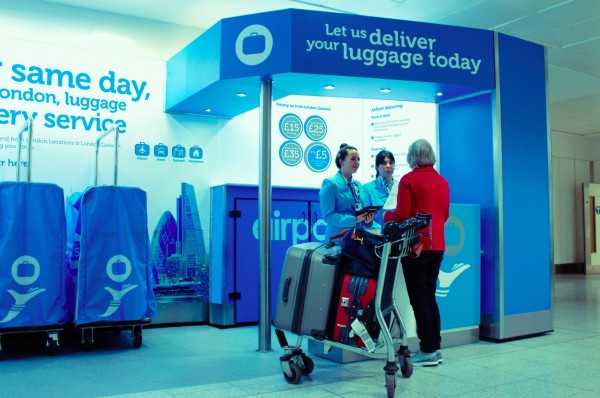 Based in London since 2014, Airportr picks up luggage anywhere inside the M25, and drops it off at either Gatwick or Heathrow airports. In 2016 in London, they launched Bag Check-In with British Airways. They moved the bag drop desk online, allowing travellers to give luggage to their professional drivers at their front door. So now, when travellers fly with one of their partner airlines, they can check in bags on the doorstep. No time-wasting. No lugging. No stressing.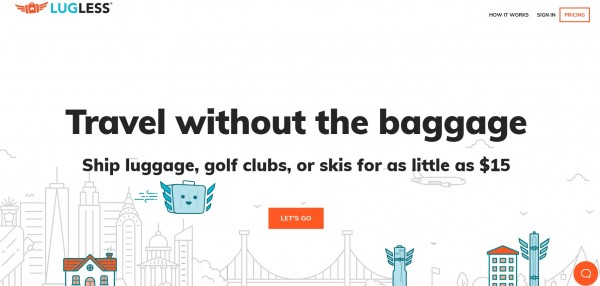 The startup's tag line "travel without the baggage" is appropriate. LugLess is a travel agent for luggage. They are a door-to-door luggage shipping service that picks up a traveller's luggage from their home, office, or hotel and sends it directly to wherever they are going ahead of time anywhere in USA and over 200 countries worldwide. They allow customers to bypass baggage fees, waiting in check-in lines, help them go through security faster, and help them avoid baggage claim and prospect of lost luggage. They are also sometimes less expensive that what airlines charge on the 2nd, 3rd, or 4th bag for baggage fees.
This German startup picks up a traveller's luggage from their desired address and has it delivered wherever they want. Simply enter your destination, make the payment
and you´ll receive your personal Bagshuttle confirmation. Upon arrival, they pick up your luggage personally or store it at their partners´ storage locations. When departing, they pick up your luggage from the desired address. Travellers can then go on bag-free to a business meeting or on a sightseeing tour. Meanwhile, Bagshuttle picks up your luggage and delivers it to your desired destination.