Hotel Technology is one of the fastest growing segments in the hospitality industry. The development of affordable applications that make advanced technology accessible at scale, rather than it being the prerogative of luxury hotels is another important development. Aiding this change is AxisRooms, a technology-based channel management system that helps hoteliers improve their distribution, both for online and offline channels. Whether it is getting adequate exposure for the property or allocating the correct price for rooms in time, AxisRooms's single dashboard gives hoteliers a seamless experience in inventory management.
Using this, hotels have a better visibility of the demand and are able to serve guests better. Currently, it has 6500+ hotels on its platform spread across 20+ countries including brands like CGH Earth, Leisure Hotels, OYO Rooms, FabHotels, Keys Hotels, Park Regis, ITC WelcomeHeritage, and more. It is backed by Seedfund, India's leading early-stage venture capital fund.
Here are some excerpts of an interaction with Anil Kumar Prasanna, Co-founder & CEO, AxisRooms.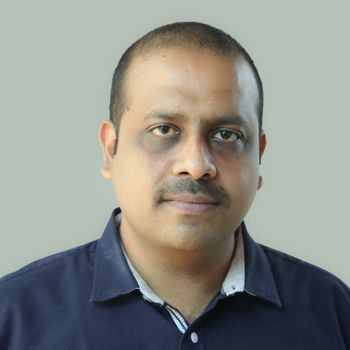 1.Can you tell me something about the history of company?
We started out in 2011, February. We understood the complexity behind the whole inventory allocation system, which is mostly like a quota-kind of system; not good for business in the long term. So, we thought why not build a platform like this that would overcome the difficulty of managing inventory, provide real-time availability, dynamic pricing, and help hotels optimize revenue management. We wanted to change the way the hotels are working currently.
2. How many people started this and how big is the team now?
We started with three people and now we're more than 50 people in the organization.
3. What is driving this market – channel and revenue management, and hotel property management?
Our success has been the channel management system and the revenue management system. You do have a couple of other platforms of course, but most preferable-to-use platforms are these two.
4. How often do you feel the need to upgrade or innovate technology and how do you do it?
It's constant. We need to keep working on new things. We have to keep innovating because you know things are changing, technologies are changing, competitors are changing their technologies. Today, our training management systems help hotels in so many ways. For instance, I can probably handle 300 different types of customers, but my hotels can't handle, so I have to make a training system for that, and we have to constantly update our platforms. We need more and more data to achieve this and new algorithms might be a factor for everything.
5. Do independent hotel also come to you?
My biggest customer base, is in fact, independent hotels across India. We also work for chains across Sri Lanka, Dubai, Thailand. We also have big partners in Sri Lanka and Bhutan.
6. What according to you are the best practices to manage hotel distribution channels?
I think the simple thing that a lot of people don't do, especially from the Indian market perspective, is that they don't open their inventory fully. And second thing is they are very short on plans. They don't plan ahead. If you look at international markets, they plan for the coming year also, so there is no pressure later. These are the basic things that a lot of hotels should keep in mind. Holding back inventory impacts the business.
7. Why do you think that happens?
In India, October to March is peak season, and then monsoon is considered off season. However, dynamics have changed. Airlines take you everywhere, there are so many airports, the way people travel has changed. But old-school hotel managers are not changing the way they work.
8. Do you sort of counsel these hotels who work on an old legacy system?
Very much. Today in fact systems are so fragmented. Large partners, like 5-star hotels are also fragmented. They do have multiple systems, but they do not work in an integrated way. The systems are broken.