By now almost every adventure junkie knows that GoPro has been working on a quadcopter for quite sometime. The news first came out last year and the reports suggested that we will see the drone by now. Well the actual product isn't out yet but GoPro has finally dropped a hint (quite a strong one) of what to expect from the upcoming GoPro Drone. Among all the crazy action videos they have put on their YouTube channel, you can also view a footage captured using the prototype GoPro Drone.
The video shows some beautiful landscapes as the drone flies through vast fields and tall trees. Like we mentioned, the footage has been captured using the GoPro Drone and stabilization system. The transitions look very smooth and GoPro proudly claims at the beginning of video that it hasn't been stabilized during post processing. If that is the case, we might have a very strong competitor to the products already on offer in the market, not that we had any doubts about that. You can check out the video below.
The upcoming GoPro Drone is expected to be available for purchase in first half of 2016. While we are at the topic of drones, it wouldn't be right to not mention DJI. At this point, most of the enthusiasts and professional moviemakers rely on DJI Phantom 3 which comes with its own camera. The previous versions used to come with the option of mounting the camera of your choice and as expected, GoPro was the choice of most people. With GoPro planning to compete against them, it was pretty obvious that DJI will put an impressive camera on the latest version of Phantom.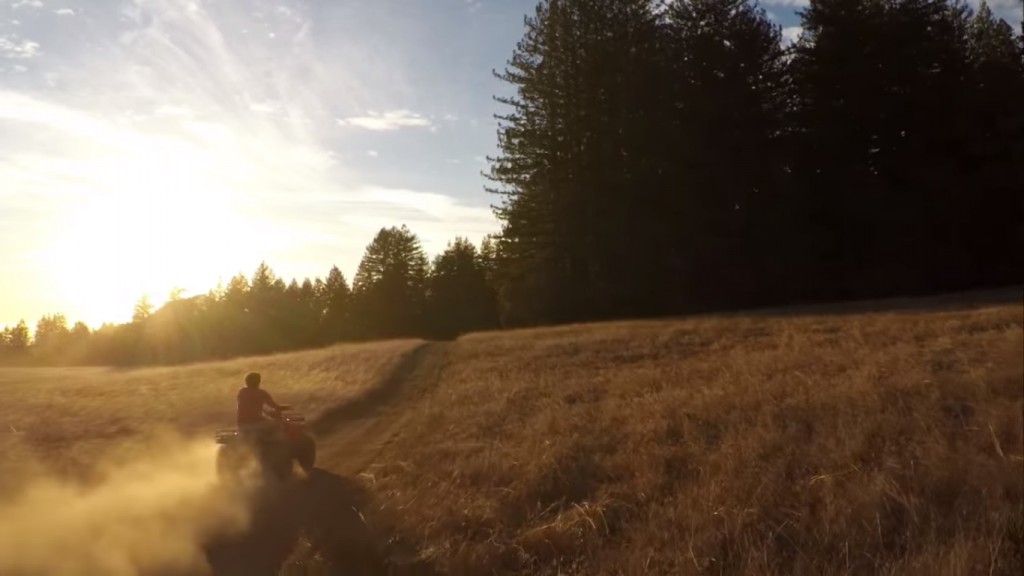 The video didn't show the actual hardware and there aren't any images available yet. Whatever it looks like, after this video, we are even more excited to see what GoPro brings to the table (or rather the skies). If you want to treat yourself to some awesome drone videos, you can check our list of 10 stunning travel drone videos.