Marking a major development, the Ministry of Tourism – Oman, has collaborated with AudioCompass thereby including Oman as a destination available to tourists on the AudioCompass app.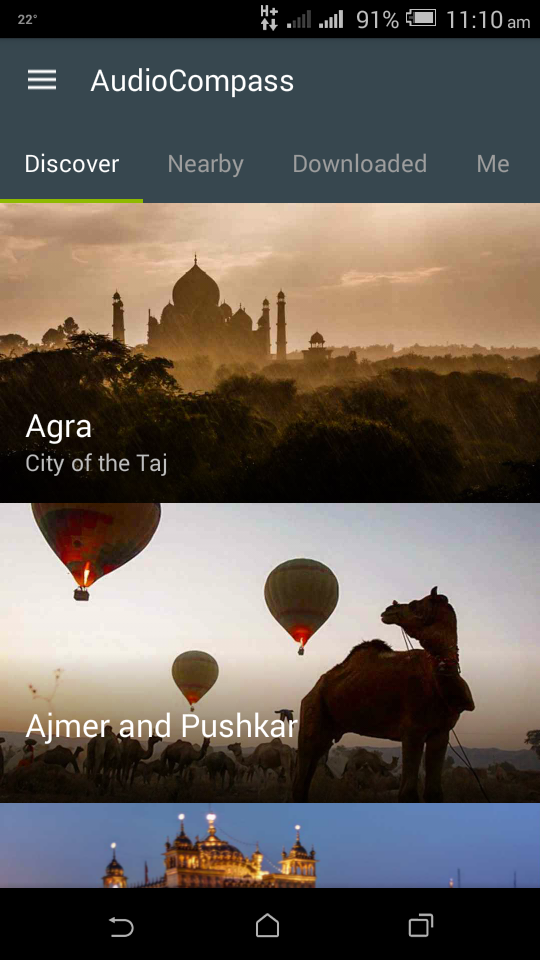 AudioCompass, an application available on iOS and Android, assists as an audio guide to travellers exploring tourist destinations at the global level. Through its high-quality, informative and detailed audio-based content, AudioCompass brings alive the history, culture and heritage significance of 1200 tourist destinations across the world. It reveals the closest tourist attractions to the travellers recognizing their geographical location at any given time. It can also be used offline so users won't have to worry about data costs while travelling. AudioCompass is integrated in holiday packages available at MakeMyTrip, Yatra, Thomas Cook and Cox & Kings.
Within Oman, AudioCompass will offer audio stories for 80+ tourist destinations. The tourist destinations include: Muscat, Al Sharqiyah, Al Dakhliya, Al Batinah, Dhofar and Musandam. Exploring these tourist spots with AudioCompass will be like having a knowledgeable and local friend all the time. The app provides soothing music to enhance the wonderful travelling experience.
According to their press-release, Gautam Shewakramani, the founder of AudioCompass, quoted:
"AudioCompass in Oman is a leap forward to empowering travelers visiting the country. We are thrilled that the Ministry of Tourism has chosen to support us in bringing an authentic Omani experience to travelers via their mobile phones."
Elaborating on this development, Lubaina Sheerazi, India representative of Ministry of Tourism, Oman, said:
"AudioCompass helps the growing breed of independent travelers from India gain deeper understanding of a culturally and historically rich and vibrant destination like Oman. People want high quality, personal and authentic experiences, and our partnership with AudioCompass helps facilitate this while improving knowledge and accessibility of Oman to travelers from India."
AudioCompass, founded by Gautam Shewakramani in Mumbai, is the official audio-guide of Incredible India, Government of India. With the belief system of 'every traveller deserves great stories', AudioCompass plans to gain a stronger foothold in the travel industry.
To gain more perspective about AudioCompass and their success story over the years, read our interview with Gautam Shewakramani here.