London Stock Exchange-listed tourism company TUI has set its sight on the fast expanding Indian online travel market. It recently shut its business of distributing holiday packages and launched an online platform in early May for hotel and flight bookings and to compete with players such as MakeMyTrip and Yatra.
Having identified India, China and Brazil as future markets to gain significant share in the growing online travel bookings space, TUI Group has devised the 'TUI 2022' strategy. As part of this exercise, the Group's subsidiary TUI India has been transformed to a digital provider exclusively focusing on the online business. Its website www.tui.in now allows Indian consumers to combine flight and hotel offerings within seconds. The change in approach is underpinned by the appointment of Krishan Singh as CEO of TUI India. Krishan joins TUI India from Yatra.com where he served as Senior Vice President.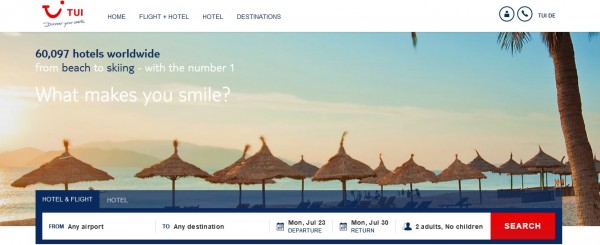 With its TUI 2022 programme, the Group will achieve a fully digital market entry based on standardised, globally scalable and uniform software architecture in India, China and Brazil. By 2022, TUI Group aims to win additional turnover of EUR 1 billion and 1 million additional customers from these future markets.
TUI launched its classical tour operating business in India in 2005. The business has now been realigned to reflect India's rapidly expanding Internet usage and significant growth of online travel bookings. In 2017 alone, revenue in the online travel booking market in India climbed by more than 30% year-on-year to USD 22.5 billion.
Alexander Linden, Director Future Markets, TUI Group, "India is one of our future markets to deliver additional growth for the TUI Group. Realigning the local business with a strong digital focus under our TUI brand offers enormous opportunities. I am happy to have Krishan and his team onboard, they will ensure business expansion and deliver future growth."
The Indian online travel market has been seeing a rapid growth led by steep discounts and offers from market leaders such as MakeMyTrip and Yatra. While nobody else is making much money in the space, TUI is clear that it wants to have a sustainable and profitable Indian journey.
Besides selling hotels and flights, TUI will also focus on growing the flights-plus-hotels segment to short-haul destinations such as Singapore, Dubai and Mauritius.