Majority of Indians kickstart the final month of the year with festivities, music, and a pristine location that we've all become so familiar with – Goa. While everybody loves the popular beach town, not many people know their way around it. Latching on to this insight, budget hotel-room aggregator OYO launched its #StayYourWay campaign, creating a handy guide to give visitors to Goa a uniquely beautiful bird's eye perspective of one the world's best-loved beach destination.
OYO has partnered with award-winning London-based illustrator, designer and artist, Rod Hunt Illustration, to create an interactive map that is part information and part art. When a traveller chooses to #StayYourWay in Goa, they can navigate their way using this interactive map, explore Goa's best-kept secrets that are just a few strides away, and also find a stay at the nearest OYO Home, another category that the aggregator has launched this year.
To boost the campaign's reach, OYO launched a couple of contests for its followers across social media platforms. By answering a few simple questions about Goa and its locales, participants stand a chance to win many prizes, including the coveted iPhone X.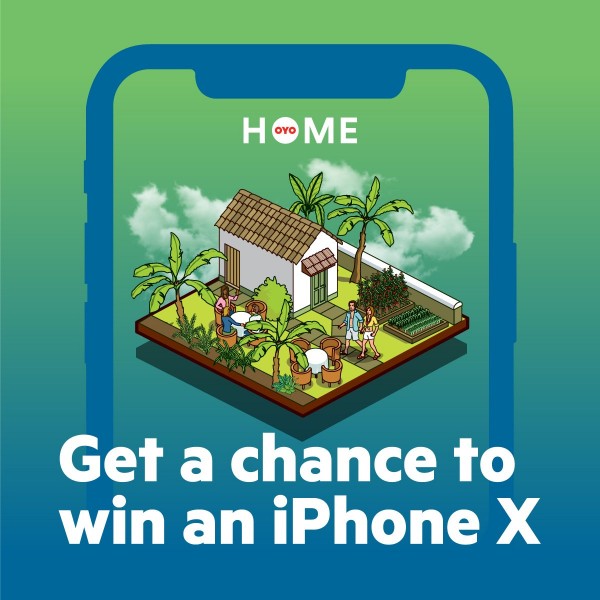 The interactive map has been chalked out in much detail and is easy to navigate. Irrespective of whether you are familiar with the city or not, the map provides a much-needed guide of popular eateries and beaches. The main focus of the map, however, is on the more than 500 OYO Homes that dot the entire coastline. With this, the company has done well to tap into the growing number of travellers who now prefer homestays that offer a local flavour of the destination in terms of cuisine, experiences and location.
Apart from the map, OYO has also published blogs, as part of the campaign to familiarize people with Goa, and lay out detailed description of their properties. The company's proposition to help travellers stay on their own terms by choosing between a variety of OYO Homes – from a rustic farmhouse to a beach-facing villa – not just serves as the perfect starting point to know Goa a little better but also strikes the perfect chord with millennial travellers. Additionally, to make the most out of this place, OYO has also prepared an itinerary of sorts that lists out things people can do in their properties.
While theoretically the campaign seems well-planned across platforms, covering all the essential touchpoints, social media traction paints a slightly different picture. OYO's posts have received a lot of 'likes' on Facebook, but the comparative engagement on the contests is lower. These numbers are even lower on Twitter and Instagram. The content on posts is too verbose and doesn't appeal in a way that would pull people to participate. So, while OYO has done its best to put out as much information as possible, the content doesn't do justice to the idea.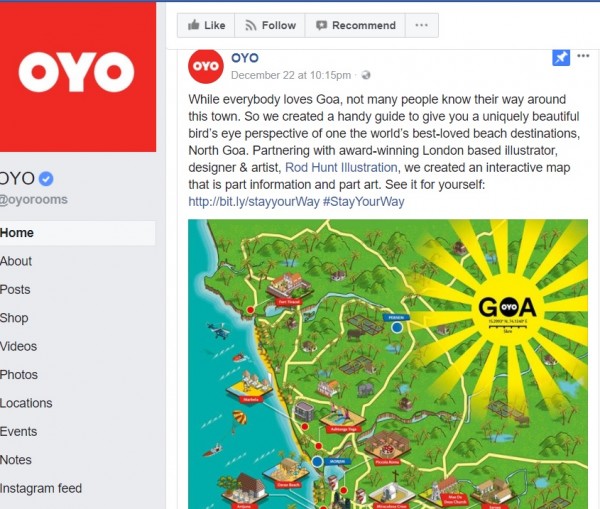 Nevertheless, the map remains the highlight of the campaign and serves well to paint a very helpful picture of India's favourite holiday destination. What do you think?