Treebo Hotels, a tech-enabled budget hotel brand based in Bangalore, has recently announced the launch of Treebo Alpha, an exclusive offering developed to cater to the needs of corporate travellers. This offering includes multiple benefits like free office pickups and drops, personal 4G dongles, complimentary laundry service and free evening snacks.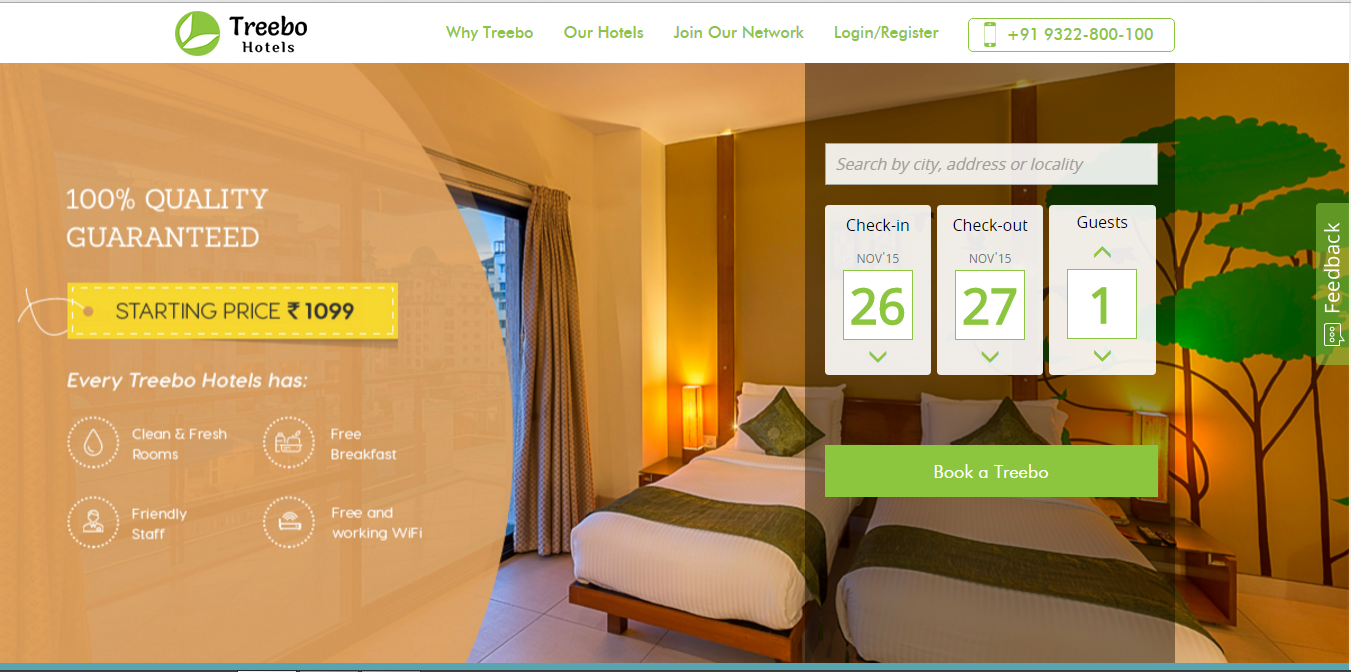 Elaborating on this business development, Sidharth Gupta, the co-founder of Treebo Hotels, quoted:
"The demand for Alpha has come directly from our corporate partners. We conducted a survey with our 200 strong institutional client base to understand how their needs differed from the leisure traveller. They have already been using the base Treebo offering with clean rooms, assured essentials and prompt service extensively. But given their hectic work-travel schedules and long periods of staying away from home, they also have some specialized requirements to help them stay efficient and comfortable at the same time. Alpha has been designed keeping these requirements in mind."
Commenting on the behavior of corporate travellers, he stated:
"What's interesting is that clients are willing to pay a little extra for these additional benefits. Alpha has therefore been priced at a premium, with rooms starting Rs 1999 per night. This is consistent with Treebo's approach of offering a high quality experience to all types of travellers rather than only using discounts to target them."
Currently, Treebo Hotels is operating at around 75% occupancy across hotels every day. With the launch of 'Treebo Alpha, the brand aims to grow its share in the business travel segment, which comprises 40% of the budget travel and hospitality segment.
Another player in this space, ZO Rooms launched Zo Prime – a premium offering apart from the budget offering. Alpha by Treebo Hotels will go against the likes of ZO Prime and OYO Premium. The ZO Rooms properties listed under Prime offer features like airport transfers and foreign exchange over other ZO properties.
The Indian travel market has witnessed a growing demand of hotel budget aggregators over the past few months. They are challenging the conventional budget and mid-market chain's businesses and have already started to create waves in the hotel industry.
Founded in March this year by IIT alumni Sidharth Gupta, Rahul Chaudhary and Kadam Jeet Jain, Treebo was formerly known as 'Zipotel'. It has a network of 45 hotels across 9 cities like Mumbai, Bengaluru, New Delhi, Hyderabad and Chennai.