As the travel space expands invariably, Malaysia-based Global Rooms is exploring a partnership with domestic low-cost carrier SpiceJet to sell its niche segment NIDA Rooms. This move came in to cater the tourism that is flocking in from South East Asia to India.  Global Rooms is the parent company of NIDA Rooms. It commenced its operation in September last year and is currently in the final stages of raising a round of USD 3-3.5 million funding to spread its reach in other markets such as Vietnam, China, besides India.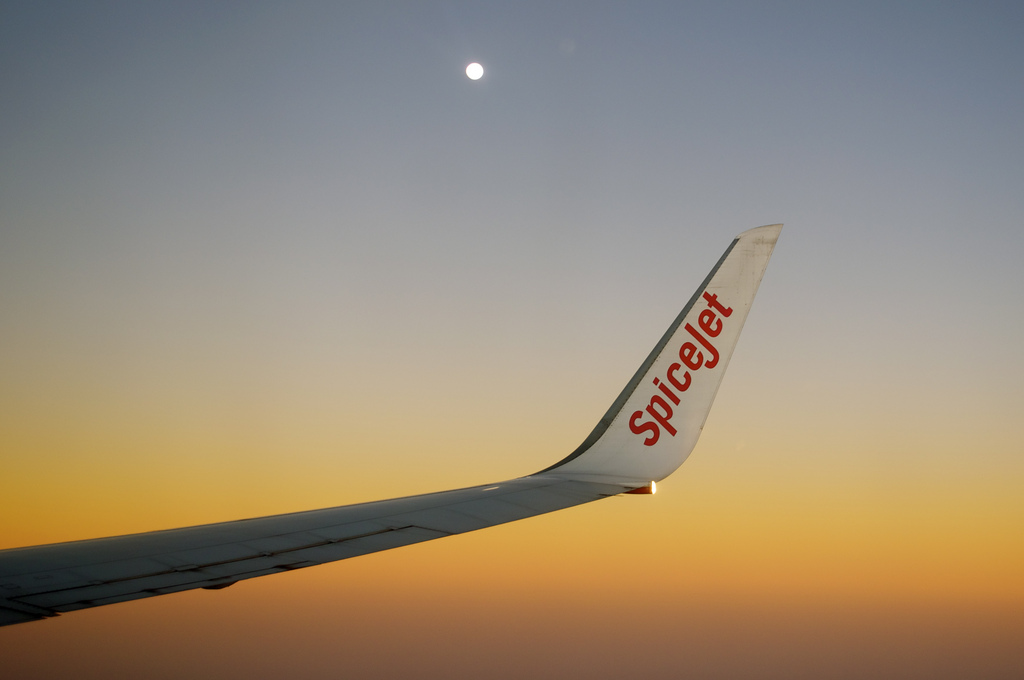 (Image: Image by amalakar/ CC BY 2.0)
Company's Co-Founder Kaneswaram Avili, also the former chief commercial officer for SpiceJet was one of the several senior SpiceJet executives who parted ways with the Gurgaon-based airline after current promoter Ajay Singh took control of the carrier from Maran's family early last year.
With Global Rooms partnering with SpiceJet, he adds;
"Flight plus hotel products have a big demand and, therefore, partnering with an airline makes a lot of sense. Spicejet is a strong brand in the category we are participating. We are actively looking at forging a partnership with the airline to promote our niche product,"
Avili had founded the company with former Credit Suisse executive Dennis Melka last year in August. He was a part of no-frills AirAsia and later Tony Fernandes' Tune Hotels. The business model of Global Rooms aims to help both low cost airlines and budget hotels. The occupancy rate of hotels across South East Asia remains 60% with about 40% lying vacant. The idea is to collate that 40% and bring it into productive use by increasing the occupancy rate.
The company has tied up with 3000 hotels, five rooms in each hotel, pan Asia including Malaysia, Indonesia, Philippines and Thailand. Avili shares his plans to expand the sector in Latin America realising its full potential to tap the market. He said his company had mopped up a seed capital of 1.3 million USD and is in the final stage to raise another 3-3.5 million USD.
This move could be the right step as the low cost carriers try to minimise the role of OTAs and attract more direct bookings. A traveller looking for flights and hotels would prefer OTA than booking the flight with the carrier and hotel with an OTA. Offering more than just flights would reduce the dependence of travellers on other services to book hotels and could possibly have a long term advantage for SpiceJet.
Source: MoneyControl