Countries across the world are bracing their economies for enthusiastic tourists & adventurers and Japan is not falling behind in the race. According to a source, Japan had 13 million tourists visiting the country last year, marginally more than Singapore. The 'Land of the Rising Sun' is home to 26 World Heritage Sites with popular destinations like Tokyo, Nara, Mount Fuji etc. Observing the potential growth of Travel & Tourism industry in Japan, many new travel startups have come into existence of late.
At TravHQ, we have compiled a list of some of the newest and coolest travel startups of Japan that are making a mark in the Travel & Tourism industry. If you are an avid traveller, these startups might just prove useful to you when you head to Japan next. Keep reading 😉
#1 Odigo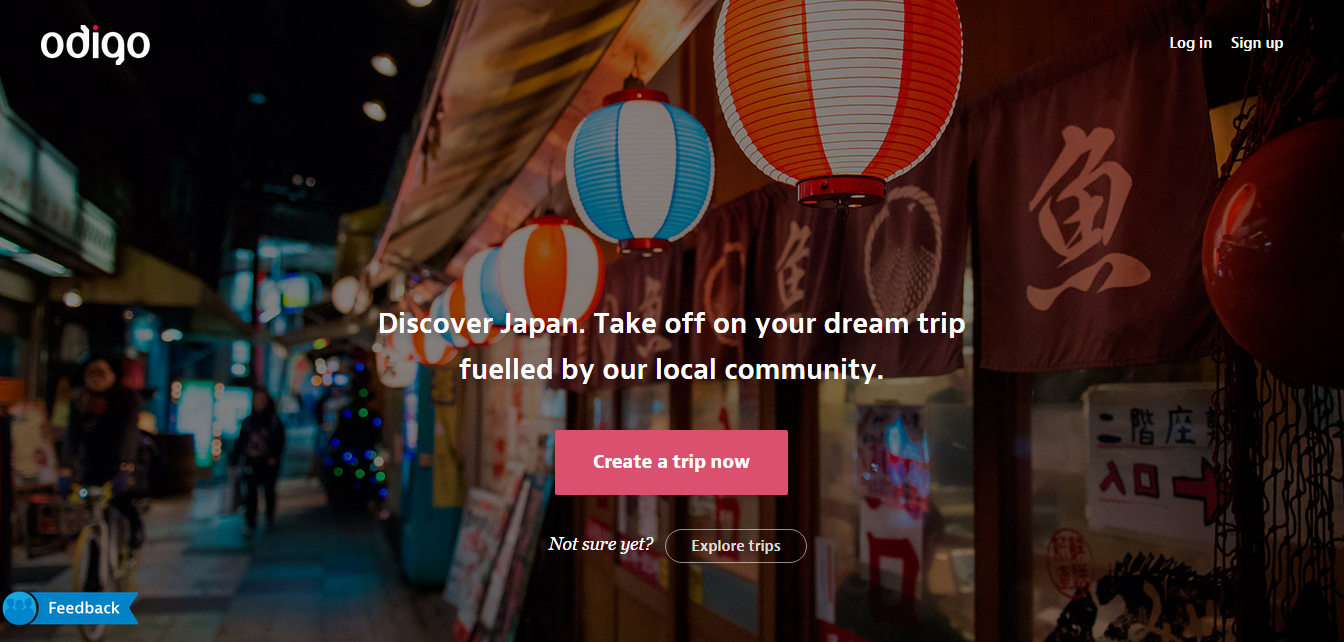 Cofounded by Takamasa Kawasaki and Julien Bourdon, Odigo is a trip-planning startup launched in February, 2015. Headquartered in Tokyo, we had a chance to catchup with them at the RISE summit in HK. If you plan to explore Japan and you are relatively new to the country, Odigo can be a reliable source. It has a group of knowledgeable locals who will guide you as to what, when and how to visit your planned tourist destinations. You can create personalized trips and itineraries with complete insights and important information about the places you expect to visit. If you like what Odigo offers and plan to travel to Japan soon, do check out its website here to avail the best fares.
Language: JP/EN
#2 Tadaku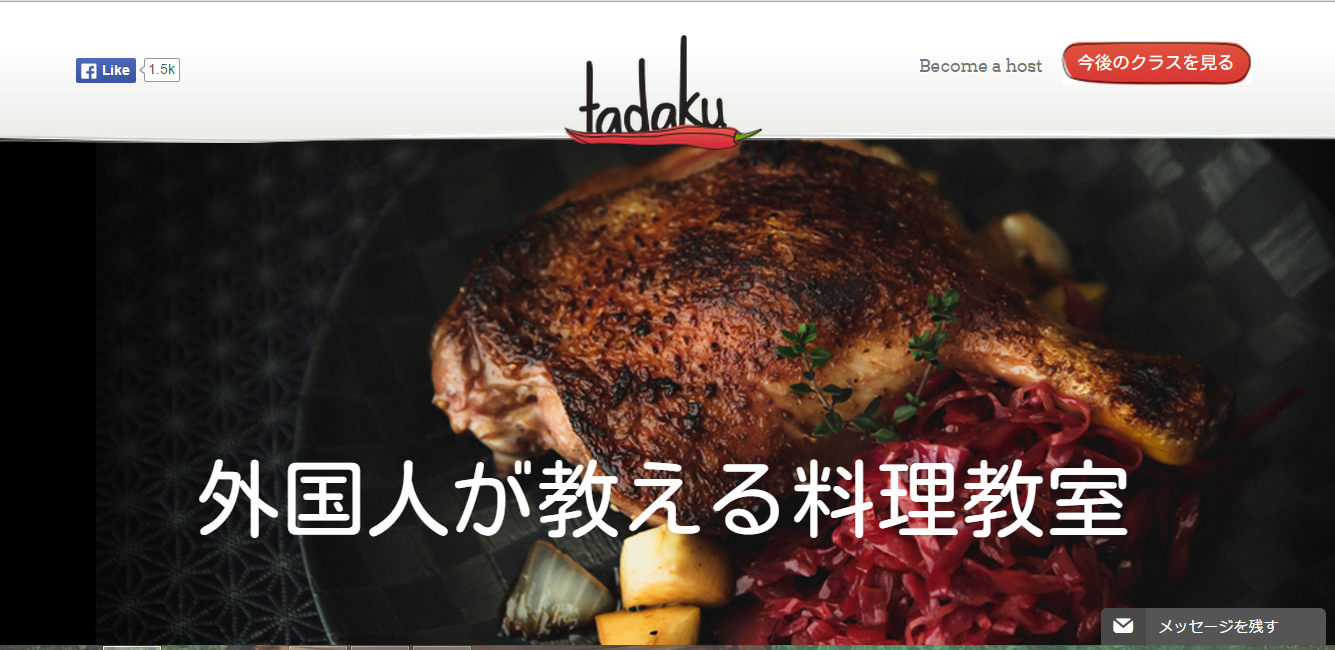 Launched in October 2014, Tadaku was founded by Tao Romera Martinez and Trent McBride. It offers cooking sessions at local's homes. Through its website you can visit households, cook food with the owners and enjoy the taste of local cuisines at the comfort of a home. The founders believe that this collective activity will help create a warmer atmosphere and bring people together socially. To involve yourself in this part of the travel experience, visit their website.
Language: EN/JP
#3 Trippiece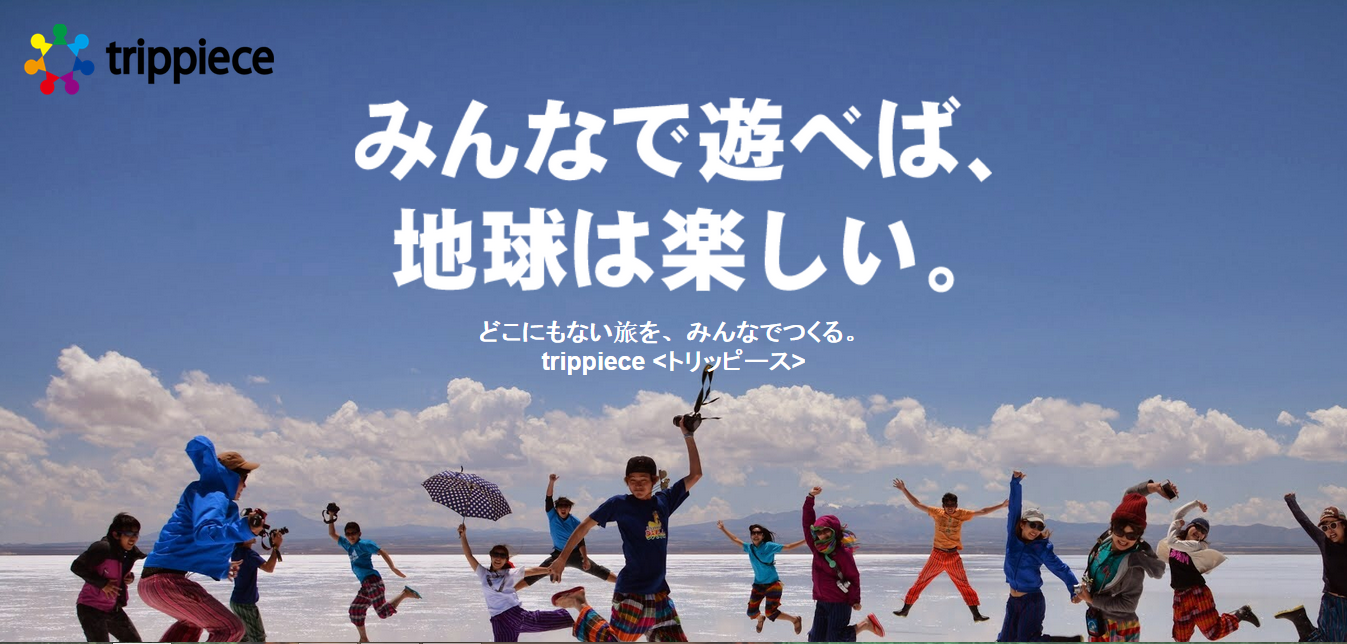 Trippiece, founded by Ian Ishida, started as a Japanese website in 2011. It's a social platform for tourists who plan to travel to Japan with like-minded people. If you're a travel junkie, you can form groups on the website and head to your favourite destinations with only those people make you feel at ease. This is what makes Trippiece extraordinary! Till May last year it had more than 110,000 registered users and 20,000 monthly active users on the platform. About its funding, according to the report, it obtained US$2 million investment from Draper Nexus Venture Partners and other investors sometime back.
Language: JP
#4 AirTalk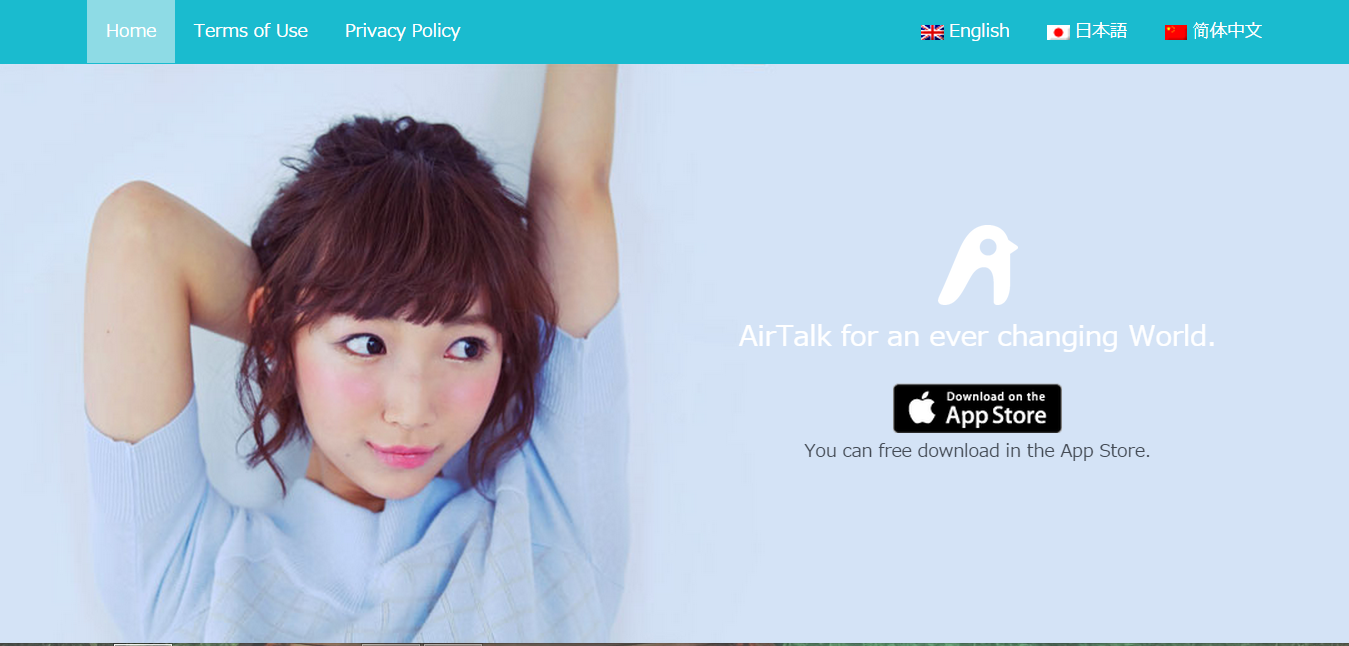 According to the TravHQ report earlier, AirTalk, a Tokyo based app, lets you connect with strangers who are near you! What sets it apart from other apps is that it does not require mobile internet for sending messages. The stranger just needs to be 100 metres away from your location. That's it! Would you like to give it a shot?
Language: EN/JP
#5 Asoview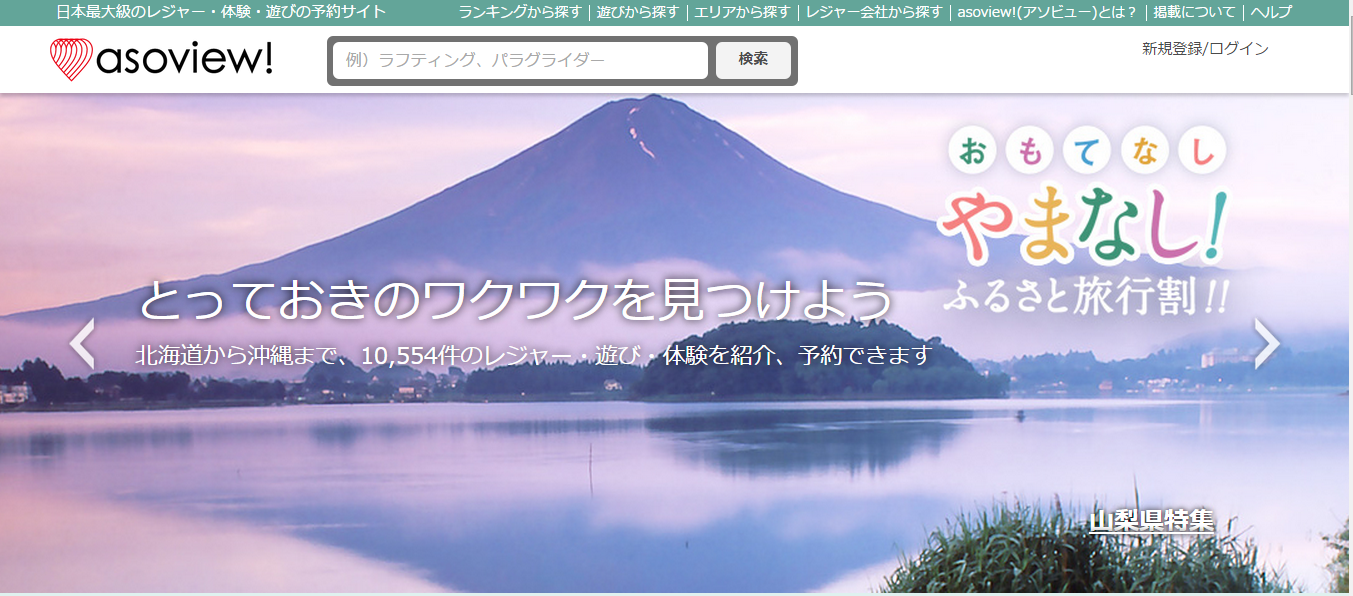 Founded by Tomohisa Yamano, Asoview, a leisure booking website, was incorporated in 2011.It offers you multiple activities like skydiving, rafting and other weekend leisure activities through it. Over the years, the firm has raised funds from multiple organizations. It has associated itself with a Japanese travel agent company 'JTB Group' and obtained $5 million with this partnership. It has even partnered with Yahoo Travel. If you are an adventure freak, do book some awesome activities from the website here.
Language: JP
#6 Locaruu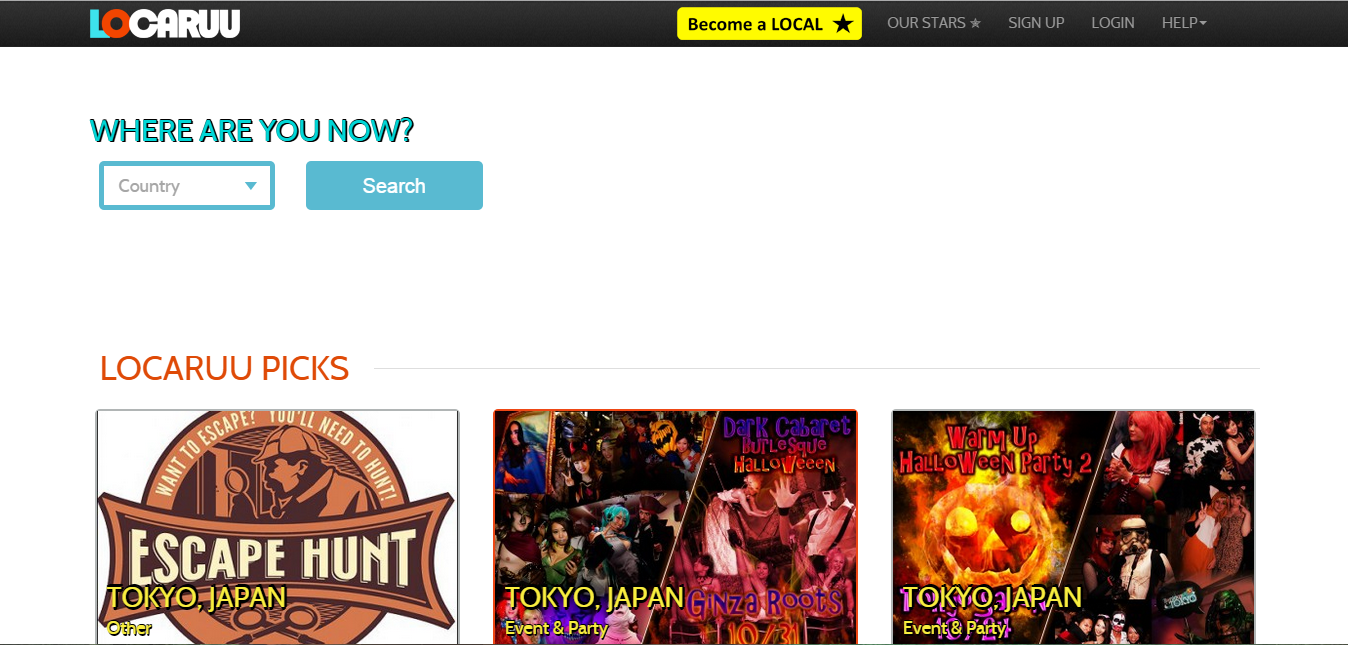 Locaruu, founded by Yuna Kim last year, is an online platform where travellers can meet with the natives and indulge in exciting hobby-related activities like drawing, climbing, cooking, playing guitar, yoga, sewing etc. The 'local stars' can be professionals or otherwise. The biggest advantage of involving yourself in such activity is that you get to mingle with the residents, learn about their culture & lifestyle while nearly mastering a skill.
Language: EN
#7 Lifull TraveRing

Headquartered in Tokyo, the startup was founded by Yuko Akiyama in 2014. It's a service that provides travellers with innumerable programs and events, thereby helping them to mix with the locals of Japan and get a sense of their culture. The website clearly mentions that the assigned local hosts are strictly verified by their team for the safety of travellers.  Through this platform, the startup intends to leave the travelers amazed with their hospitable services.
Language: EN/JP
#8 Relux Hotels – Members Only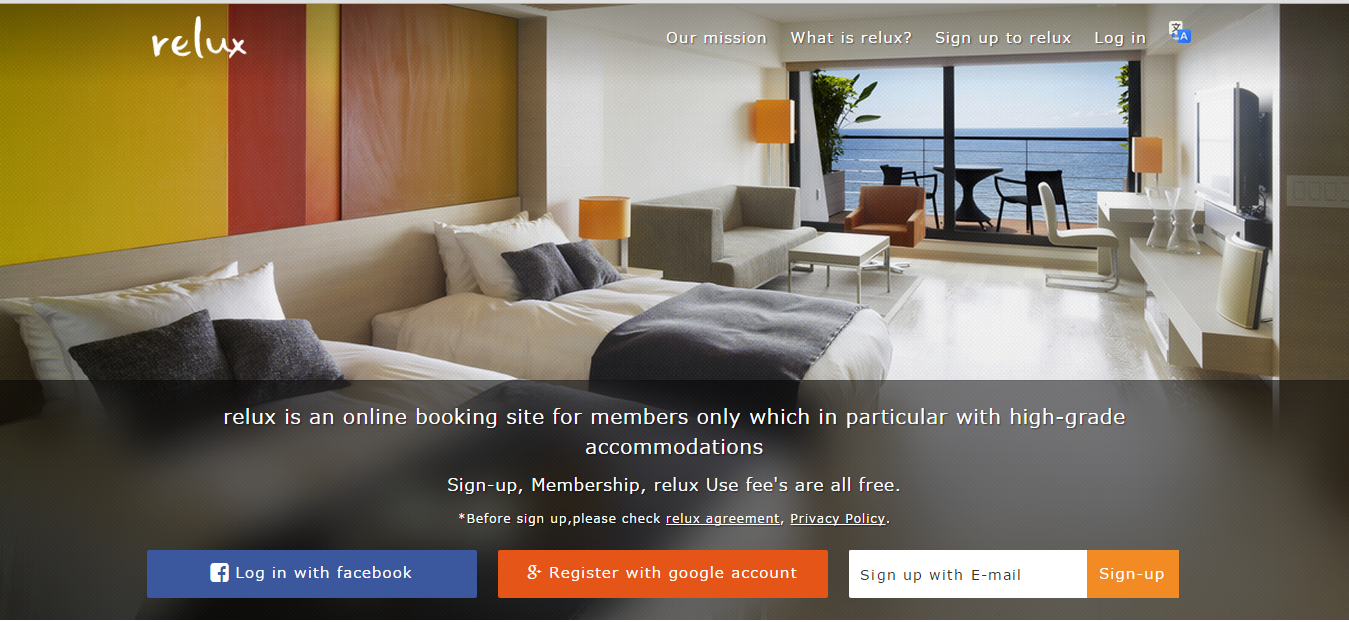 A hotel reservation startup founded by Takaya Shinozuka, Relux started its website in 2013. To book a hotel through it, you will have to become a member of the brand. The online platform lists traditional Japanese Inns and world-class hotels that are known for its architectural designs and comfort. Since most of the hotels and inns are top-rated by nature, they are priced accordingly. If you think you can't afford them, don't worry. It has a list of a few hotels that will fall well within your budget. Do visit its website if you want to make your Japan travel truly authentic.
Language: EN/JP
#9 JapanTravel.com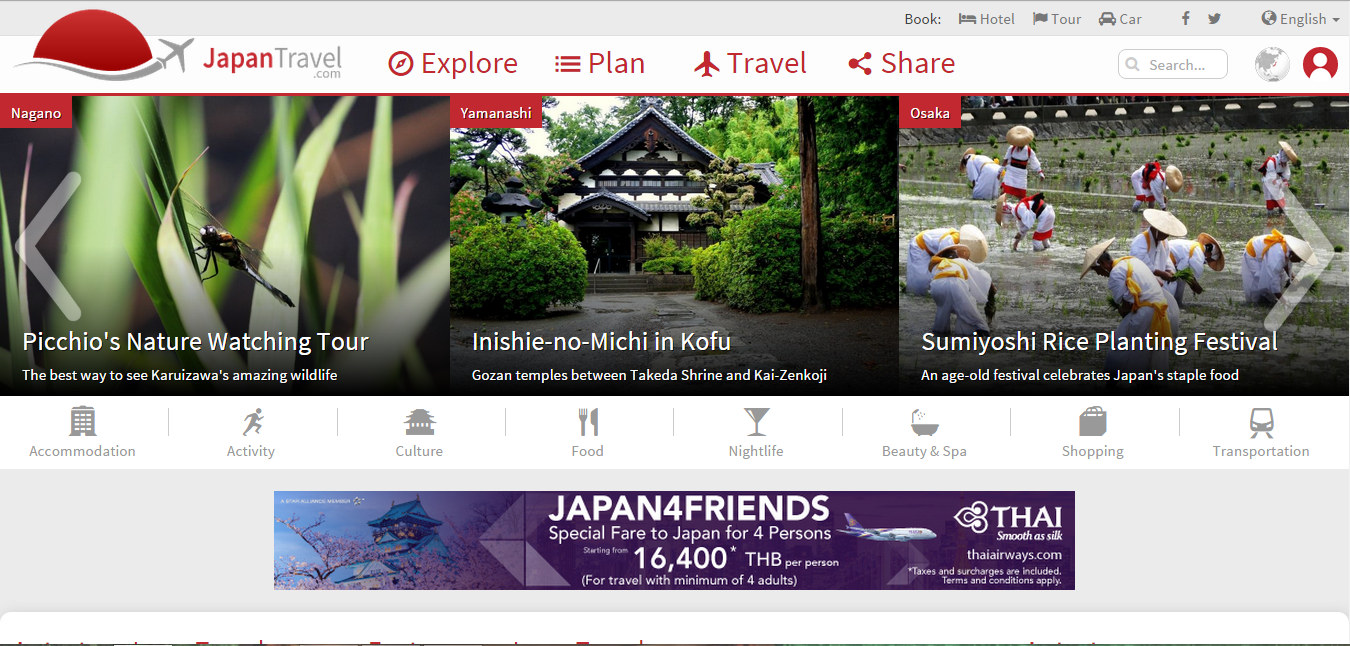 Established in November 2013 by Terrie Lloyd, JapanTravel.com is the fastest growing and the largest tourist guide for Japan. It offers its users tourism information, tourism resources, maps and relevant tools to make your travel a perfect one. With the help of this website, you can choose to book tours, hotels, rental cars and long-term stay lodges. You can explore Activities. Transport, Accomodation, Food & Drink etc. The list goes on! Just visit the website as it might be the best resource available online for your Japan travel.
Language: English, Japanese, French, Portuguese etc.
#10 Voyagin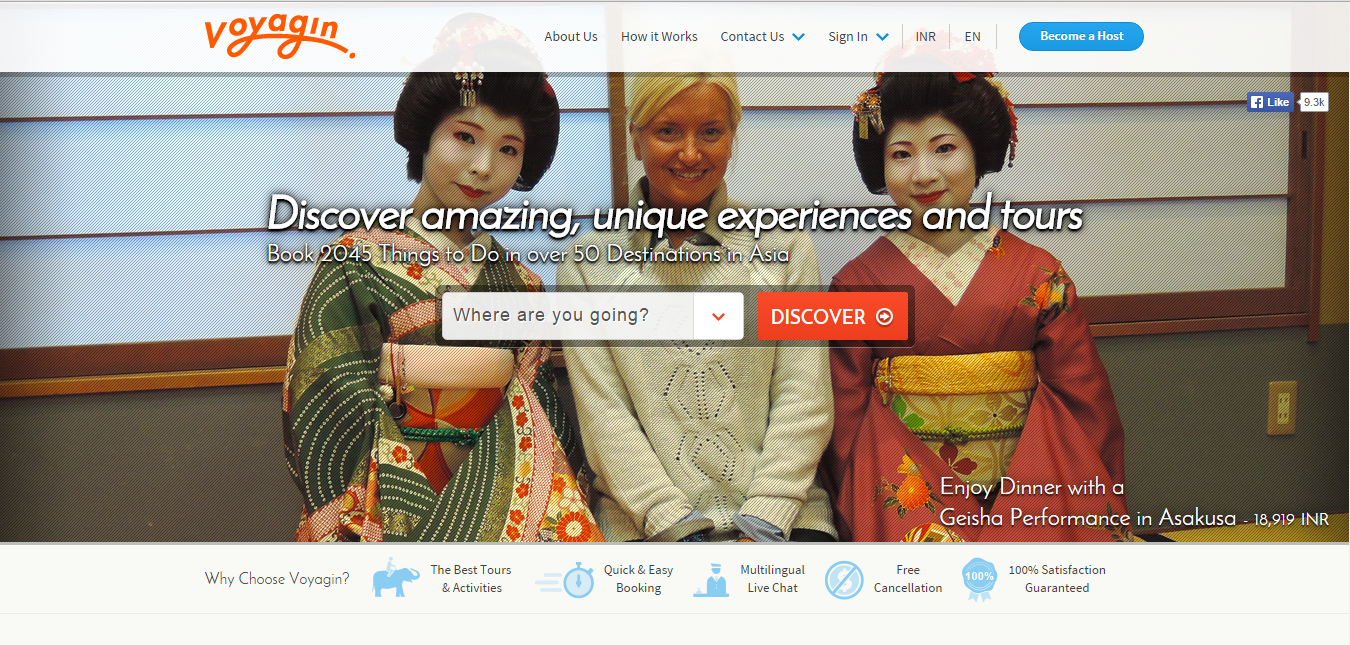 Voyagin, a travel startup headquartered in Tokyo, assists you to discover and experience Japan & other Asiatic countries in absolute traditional and authentic ways. Its website not only lists tours, activities and restaurants but also has a section of community reviews to help you decide the best places for your travel. You can create your own itirnerary through it. According to a report, Rakuten, Japan's largest e-commerce site, acquired this company in this July.
For your next travel, we advise you to try out the services of these startups. Who knows your travel might turn out to special and memorable! 😉