Here is some exciting news for travel entrepreneurs who are looking at exposure, mentorship and access to the community. Google is organizing 'Google for Entrepreneur Exchange Program' in collaboration with AstroLabs Dubai, a firm that helps startups in the Middle East.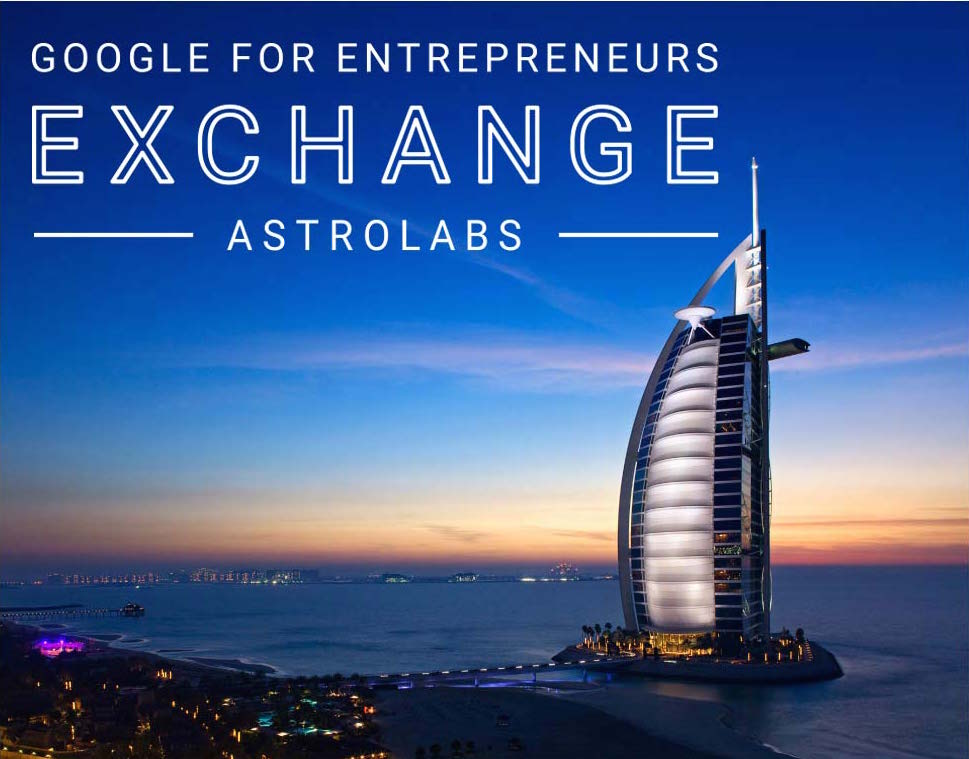 The program will be a week-long event that will connect entrepreneurs, experts and new markets of Travel & Hospitality sector. It will introduce participating entrepreneurs to the key stakeholders from the Travel Industry. The new marketers will also get an opportunity to improve their product, prepare for funding and meet potential clients & investors through the event. There will be training modules from experts working on the most exciting projects. The participants will also get to experience the behind-the scenes tours of important venues and operation centers.
The venue of 'Google for Entrepreneur Exchange Program' is AstroLabs Dubai Tech Hub.
For the convenience of travel startups participating in this event the expenses including hotels, transportation of the program and lunch during the day will be covered by the brand. Participation Criteria is as follows:
The program is aimed at startups specifically from the Travel and Hospitality sector
The product should have an MVP with some early traction/customers
Fluency in English is a must for the startup founders
The program will be conducted in December, 2015, so you should be willing to spend a week in Dubai if selected.
To check out the program schedule and other important details, kindly click here.
The registrations will remain open until 14th October, 2015.
AstroLabs, co-founded by Louis Lebbos and Muhammed Mekki, aspires to create an advanced technology ecosystem in the Middle East and North African areas. AstroLabs Dubai is the only Google-partnered Tech Hub in the MENA region, catering to the highest potential tech startups.
Also Read:
Travel Startups, gear up to battle it out for 33entrepreneurs Cuvee Spring 2016 – TravHQ