As everyone celebrated World Tourism Day on 27th September, we made an attempt to appreciate the efforts of tour guides in our travel experience with #MyTravelFable. We invited travellers to share their stories where a guide helped them build best travel memories.
Popular travellers appreciated the idea on social media and made their contribution by sharing some really interesting stories. Here is our compilation of #MyTravelFable.
#1. Everest base camp with Tiger Sherpa: Rutavi Mehta
Trekking at an altitude of 12,000 ft for 'Kingfisher Blue Mile', Tiger Sherpa proved to be a perfect companion for Rutavi. On the journey, he acted not only as a motivator and an entertainer but also as a life saver.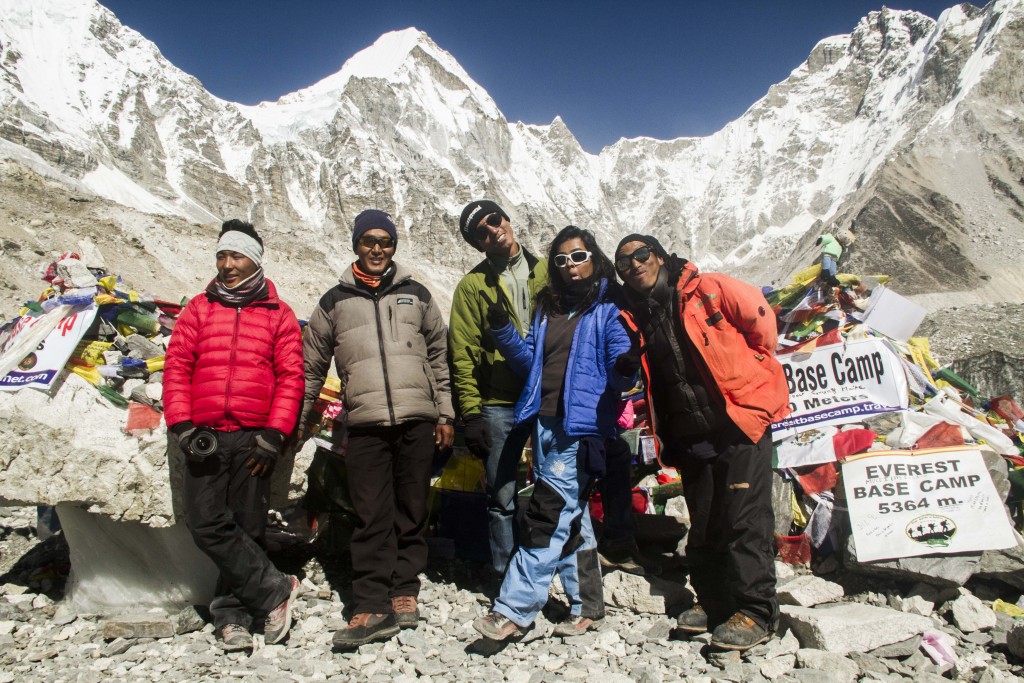 "With more than 10km of trek at 12000 ft or above I had given up in end with weak knees and troubled body. Tiger Sherpa, my guide kept me entertained throughout the journey with his dancing skill to Bollywood songs, climbed a boulder like spider man, etc. One instance where my knees got hurt & I strained myself to walk. This lead to damage of tissues in my knees and I couldn't reach the base. My Sherpa couldn't see my pain and picked me up on his back for 20mins and got me to hotel to get treated. That's when I told him that today I am alive only because of him."
You can read about more of Rutavi's adventures on her blog http://www.photokatha.in/. If you are planning some crazy adventure, tweet to her at @rutaagayire. She will surely have a tip or two for you.
#2. Trekking in Myanmar with Joweh: Hendric Tay
Some guides do the job to make a living, others do it out of their love for the destination. Hendric shares the experience of trekking with one such guide in Myanmar who hosted them with love equivalent to a family member.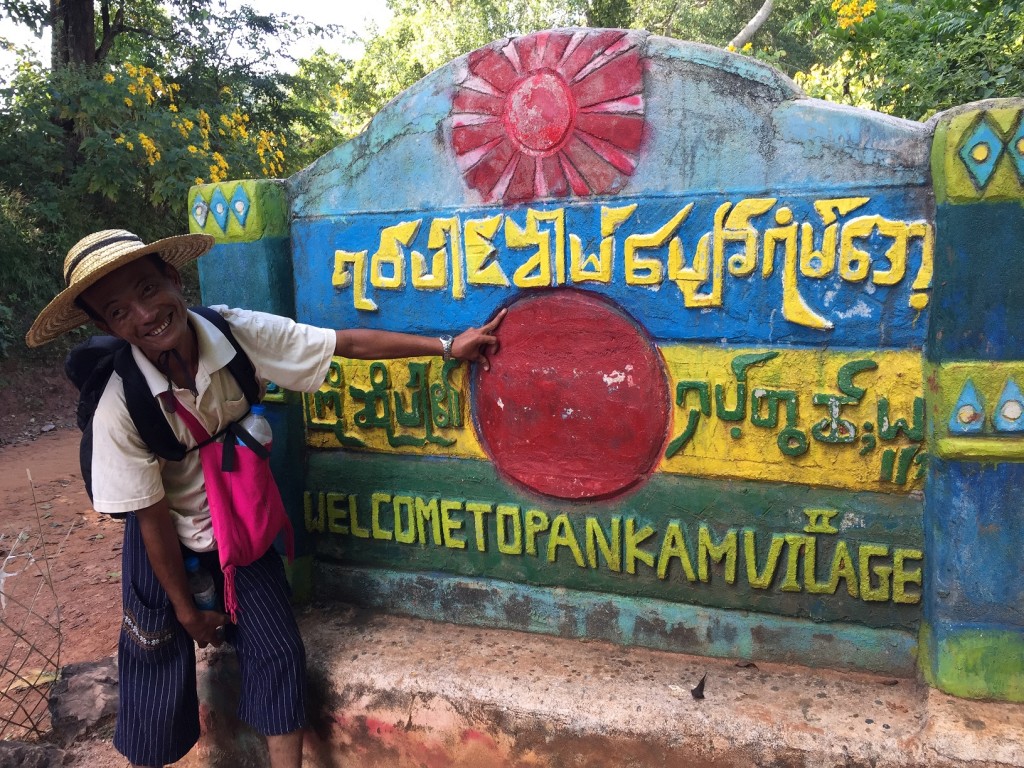 "One of the best guides I've come across was from our trip in Hsipaw, Myanmar. We signed up for a 2D1N trek up to a local village but it was truly more than we expected. Being in his presence, you could easy see the passion in his eyes when talking about the village like it was his own. He started out a little shy but you could tell soon enough that he was really proud of sharing this local experience with travellers.

Despite the language barriers, Joweh (our lovely guide) did a great job connecting us over drinks and lots of laughter. It was just one night but we very quickly felt like we just met our long lost family."
Hendric shares his experiences through a very interesting blog by the name of Pohtecktoes. He is also very good with the camera and you can find some really amazing photos on his Instagram @Pohtecktoes.
#3. David, the companion in Mulanje Massif: Siddhartha Joshi
While trekking through the never ending mountain trail in Mulanje Mountains, Siddhartha found a new friend in his guide 'David'.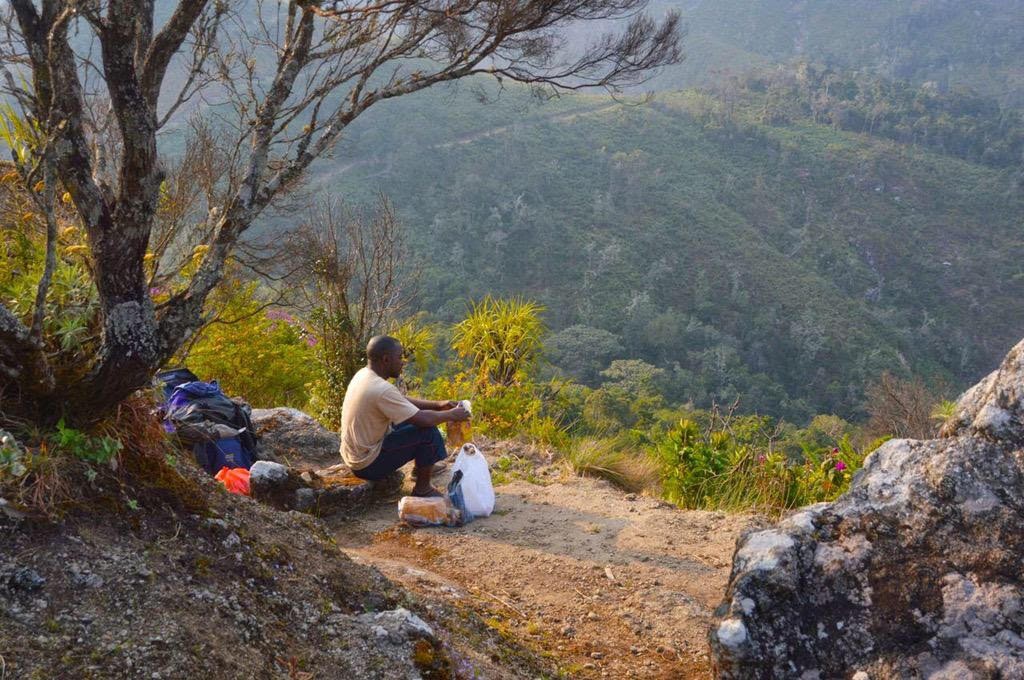 "I met David just before I started the climb to Mulanje Massif in Malawi and for the next three days he was only companion in that difficult trek. He motivated me when I thought I would fail, but most importantly he told me about life in Malawi that I was not yet exposed to. We climbed rocks, shared meals, dived in obscure lake in the forest and became fantastic friends during the short time we spent together."
He has narrated his experience with great detail on his blog Sid-The Wanderer. He is running a 365 day long project called Tell Me You Dream that you should check out on his Instagram @siddharthajoshi.
#4. Exploring the lost city of Petra with Adnan: Prasad
Prasad has always been intrigued by the fascinating stories of Middle East. When he visited Jordan, his guide Adnan added many more interesting stories to his memory.
"My guide Adnan in Wadi Rum, Jordan, not only shared many wonderful stories from desert, also showed me how to make a real bonfire by just collecting dry bushes and keep warm in a cold evening."
Prasad has shared his experience of travelling to Jordan on his blog including a conversation with Adnan.
"A God was worshiped here; a Frankincense shop sold aromatic incense, essential oils and myrrh there.

And that altar over there?

Well that was for performing marriage ceremonies, though some archaeologist think it was for sacrifices, my take is marriage, sacrifice what is the difference?"
You can read his experiences in detail on his blog Desi Traveler. We would specially recommend the Petra by Night story. You can reach him on his Twitter @desitraveler.
#5. And here is one from our teammate Tanu
Sometimes an acquaintance might turn into an inspiration. While trekking to Triund where she came across her guide Shyam, a passionate traveller with 14 years of trekking experience, who along the way shared his long list of destinations worth exploring. He kept the whole group motivated when they were exhausted and narrated interesting stories whenever they took a break.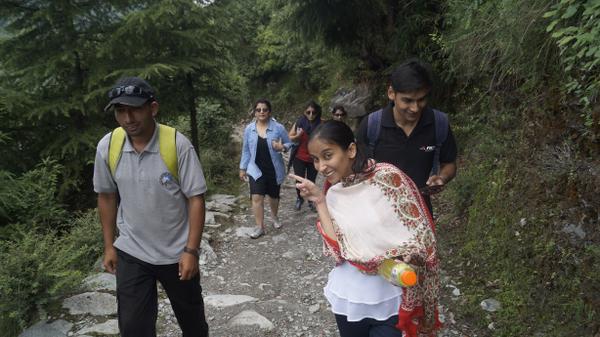 While she left for the trip just to take a break from the life of a metro city, she came back inspired to travel into the mountains more often.
We would like to thank the travellers for the interesting stories they shared for #MyTravelFable.