During our recent visit to the RISE conference, we came across some really innovative startups that are determined to things around in the travel industry using technology. TripVerse was one startup that caught our attention despite dealing in a crowded travel planning space. This is because they have nicely knit together trip planning, itinerary management and local discovery into one product. You can discover itineraries of other people, create your own and discover new places to visit as you create your itinerary.
We got a chance to chat with Benny Kao, the founder of TripVerse. During our chat, we talked about the product, the brand and the team among other things. Here is an excerpt from the conversation:
TravHQ- So what is TripVerse?
Benny- It's a travel itinerary creator that allows people to discover authentic, user-generated trip ideas and then view them offline.
TravHQ- How can it help a traveller?
Benny- We help travellers to take their travel plans on the road and view it offline with maps and everything on-the-go
TravHQ- So what should a traveller prefer – The website or the app?
Benny- Website is a more powerful tool for creating a travel plan from scratch. The app with its offline viewing ability is great for viewing travel plans on the road. User still have the ability to add trips and activities on the mobile app, but some features on website aren't available on the mobile app yet.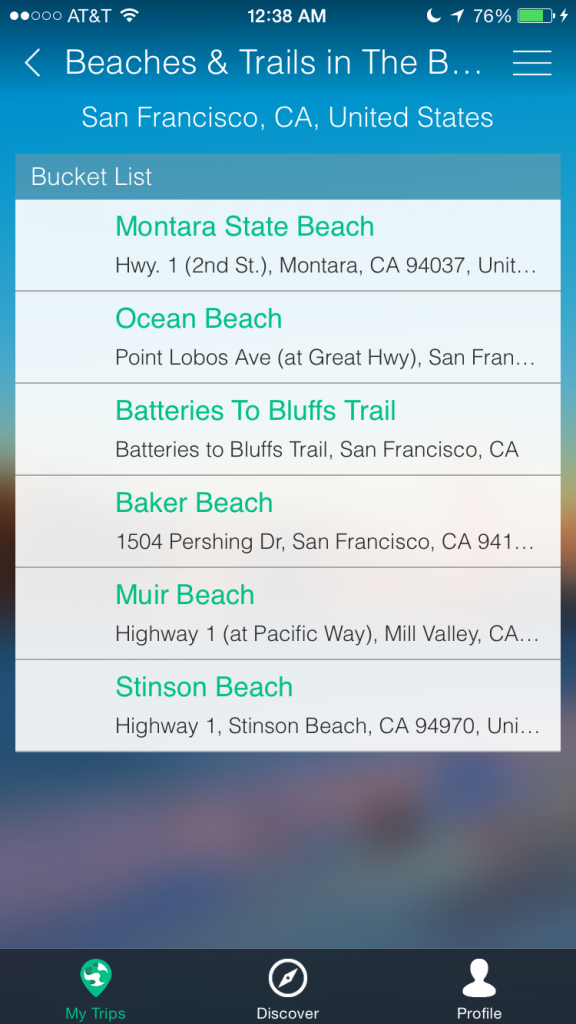 TravHQ- Between 'Discover Trips' & 'Create Trips' option on your website, what is being preferred by the users?
Benny- Travel enthusiast who has done research for travel love the offline readability we offer. People love the idea behind 'Discover Trips' but some prefer to create trips from scratch. We are working hard to improve the user-experience based on feedback from our users.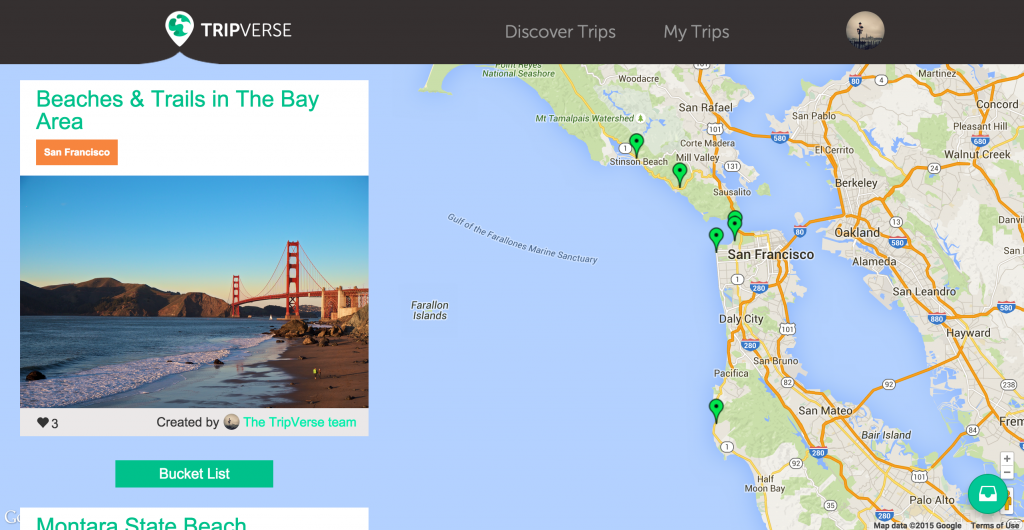 TravHQ- Aren't there too many players already in the industry doing what you intend to do (i.e. Itinerary planning)? We can download a travel guide, there are e-guides, trip planning services etc. What sort of competition you have?
Benny- The existing players are:
1- Travel guide (TripAdvisor, Tripomatic): The lack of social element means the attractions they show can be generic and therefore irrelevant to most travellers. In case of TripAdvisor, their reviews are especially prone to manipulation as have been reported many a times.
2- Itinerary viewer (TripIt, TripCase): It's a pain to add activities other than flights & hotels. They also lack travel planning features to share and discover user-generated trips.
Our approach to travel is to create easily-accessible travel plans by leveraging the network. We believe, similar to LinkedIn founder Reid Hoffman's prediction, formation of networks will be (if not already is) a major technological force.
TravHQ- Tell us something about your background and what inspired you to start TripVerse?
Benny- I used to work at ASUS as their Country Product Manage for Czech and Slovakia. While I was living in Europe, I searched hard for an offline-readable itinerary viewer to track accounts I was to visit or attractions I wanted to see. I was displeased with the effort needed to create my list on TripIt so I ended up using Evernote for most of my travel plans.
When I was living in Prague, I tried the top-10 restaurants on TripAdvisor and realized all the customers there are travellers like myself. My Czech co-workers have also never heard of the places recommended on TripAdvisor.
TravHQ- How do you guys intend to monetize this concept?
Benny- From our users' feedback, we confirm being able to book accommodations, transportation, tours, and attraction tickets is a natural part of planning a trip. So we'd like to add that in future.
TravHQ- So how big is the team and what are your future plans? Is funding on cards?
Benny- We have 4 cofounders working on the project. Most of TripVerse's founding members have been avid travellers and are deeply involved in technology. I have lived in US, Taiwan, Japan, and Czech Republic, Louise has lived in the UK, US, Germany, Spain and Germany and has been planning her family's travel since she was a teenager, and another cofounder based in California has backpacked to sixty countries over two years. This unique background allows us to understand the needs of travellers and design meaningful and elegant solutions.
TravHQ- Any message that you would like to share with the TravHQ community?
Benny- We'd love for your community to try TripVerse of course. Shoot me a message if there any thoughts, complaints, and suggestions.
TripVerse is a nice product if you are looking for trip planning app. Apart from the additional features it offers over the competition, we really like the fact that they have a desktop website which you can use to create a detailed itinerary. It is surely worth a try. You can find them here Website | Android app | iOS app