Many industry experts have predicted that Internet of Things will define the travel industry in future. Adding technology to improve the user experience will help hotels set themselves apart and with the increasing number of tech savvy travellers, the trend will catch up. We came across a technology startup Proxce that has built Proximity Identity Manager to create a secure and seamless hotel check-in experience. We had a conversation with Madhu Madhusudhanan, Founder & CEO of Proxce and talked about the product and new trends coming up in the hospitality industry.
Proxce offers solutions for hospitality industry, especially hotels to offer seamless check-in and keyless room entry. Before Proxce, Madhu was working with IBM and sometime last year jumped into Proxce after his MBA. Since then he has been working to build and fine tune the product Here is an excerpt from the conversation:
How old is the company? What was the motivation behind starting it?
The company started in August 2014 last-year. Proxce was born out of the problems I faced as a business traveller myself. When I used to go to a hotel, they already had my payment and room preferences, but still I had to wait in line, show my ID and collect the keys. I realised that Identity is the key here and if we can associate the identity with the individual seamlessly, we can make the whole process frictionless.
We took a fair bit of time to build the product and worked on it till early this year. We came out of semi-stealth mode and got immediate interest from few hoteliers. We piloted it with few hotels and they all liked it. Few months ago we started talking to large hotel chains and we are in process of deploying with few of them right now.
How big is your team? Are all of them from US only?
We are about 10 people and almost all of the team is based out of California in U.S. with the exception of 1 developer who is in India.
Are you supported by any investors? How do you plan to scale up further?
We were trying to raise an early stage fund few months back and we decided to close that fund. We are probably 10 months away from Series A funding. In 10 months, we should have good data points after working with large customers. We will also have usage data and revenue numbers by then. Our product is a license based product where we're giving APIs and SDKs to existing apps of hotels where they can use features like mobile check-in and keyless entry.
What kind of hotels are you working with? Are you looking at hotel chains or individual properties?
We started off with boutique hotels. We offer the basic services for their app at a small fee. Our core product caters to medium to large hotel chains who have an app but don't have a strong developer team to incorporate advanced features. We are talking to customers all over world and the nature of our implementation cycle involves deploying the product along with few months of services where we integrate all the features into their systems.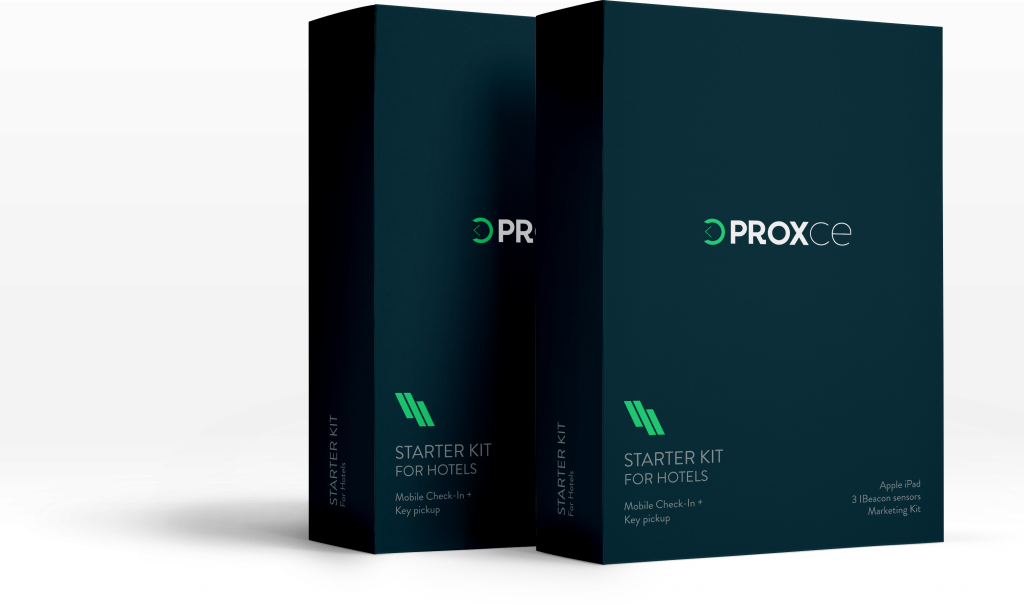 What are the challenges you face with integration into existing app?
Our SDK is built to be seamlessly integrated into the existing app so there aren't any major challenges. Few of the challenges are that some hotels use legacy system at the backend so that requires some work, where, depending on the system, we have to customise few things to make it work. We don't really provide technology for keyless locks. For that we work with existing system providers. Their system works seamlessly with ours but hotels might have to change locks to use them.
What features do most hotels look for? Mobile check-in coupled with keyless systems or just check-in feature?
For smaller hotels we suggest check-ins and key pickup. Smaller hotels are little wary to go keyless in the beginning. For them, we have product that costs almost nothing and then they can look at the experience how guests are adapting. Our technology can tell them who is at the front desk. So if you walk up to the front desk, they can greet you with your name and hand over your keys without asking for details. That is an additional element of customer service.
Larger hotels are more open to the full system. In some cases we suggest them to have the new locks for some of the rooms and assign those rooms to people who come with keyless entry enabled mobile phones. This way they don't have to invest much into the locks and they can consider adding more such locks at a later stage according to the response.
What is the cost of replacing a lock for the hotel?
Actually hotels don't pay us the costs but they deal directly with provider. Some providers add additional chip to the lock which makes it low cost solution. In some cases there are complicated systems that require replacing the full lock.
What fraction of the hotels have got good apps?
There are just a handful of hotels that have apps that offer some really great value. There are some which offer static content which is easily available outside and thus very few people bother to use the app. Barring few large hotel chains, many of them are yet to catch up on app but the good thing is that almost every hotel we talk to has plans regarding a mobile app.
What is your pricing structure?
We have flat pricing for starter kit. To some we offer the system for free but they have to use Proxce app to check in. But the white label solution costs USD 5,000 and about USD 150 as a support fee. For a starter kit, we offer around 3 beacons that they can strategically place around the property and an iPad to control the systems.
If the hotel is looking for the complete system, costs will depend on the architecture and requirements of the hotel.
And how are hotels adapting to the new technologies?
We like to tell hotels to gradually open it up as it takes time for the front desk staff to adapt to this different means of check in. To do so, we send out contextual mails inviting users to try it out. We usually start with around 50-100 users per month and gradually increase to a number, hotels are comfortable with.
We came across Roomkey earlier and they seem to be doing something similar? How do you differentiate? What is your take on the competition?
We are an identity management company. Typically the app and keyless entry part is just a feature of what we are doing. Our focus will be security and associating ID with an individual and then adding value. There are some players in the industry that are working on similar technologies but we plan to extend this beyond hospitality. There are bars and restaurants where this can be used. We also provide ID relationship management where we can securely tell, when you enter a hotel, what sort of relationship you have with that location and offer access to certain things, like it will be different for employee and guest.
Our core differentiator I would say is that with the SDK based systems that we are deploying, none of the data is stored on our systems. The user profiles stay with the hotel or any other organisation that is using the system which gives them an assurance of security. This is crucial in case of high end hotels because of the kind of guests they welcome.
Apart from expanding in different verticals, what are your future plans?
Our goal is to offer completely SDK and API based solutions, more like VISA or Master Card that facilitate the transactions. At some point we want to get out of the frontend business and want our technology to be embedded within existing apps and systems. Brands can use our app and can offer keyless systems to their customers without having those customers ported into our system. Suppose IBM has partnered with restaurants to provide free lunch to their employees, they can associate the IDs with the system to take care of the job.
Have you been in talks with any Indian hotel brands? What scope do you see for this technology in Indian market?
We are really excited about Indian market because of increasing number of tech savvy users. The industry is booming there and people have started to travel more. With more people travelling for leisure there is a good scope to make the experience smooth. Hotels are upgrading their infrastructure to add value which is good for us. We will see some good progress in adoption and usage number will be high. The market is biased towards Android but still the number of mobile users is very high. People are eventually getting used to see applications of IoT and the addition of our technologies shouldn't come as a surprise to them.
Apart from the beacon technologies, there are companies like Savioke that are working on robots for hotels. What other technology trends do you see coming in the hotel industry?
Savioke is a very good example of robots being used for delivery system. An area where we will see good progress beyond keyless will be VR. Giving an experience of seeing the actual hotel through VR from your own couch can change the experience as the user will be able to make a better decision. That is definitely going to pick up.
Wearables will also catch up in future. We are yet to see very useful applications of wearables apart from keyless entry. In future we will be able to use them to pay for services, staff can use to track you, let your children have bands to allow them access to hotel features and keep track of them. These are the areas we will see grow in future and will help hotels create good experiene. Airbnbs are catching up well and hotels can set themselves apart by adding technology and focusing on providing good experience. Hotels might think that they do not need it today but it will be required in coming years.
Any message for the TravHQ community?
The biggest message I would give them is that the traveller is changing. Modern travellers behave differently before actually coming to hotel. They have moved from taxis to Uber, they are skipping lines at airport but the final piece of puzzle is hotel where they are following age old pattern. While there are good number of travellers that prefer the old methods, there is an increasing number of users who prefer using technology to simplify things. This is the right time for hoteliers to consider adding new technologies to their hotel.
Do tell us what you think of the new technologies coming up in the hotel industry. If you are interested in exploring the options for your hotel, you can read more about Proxce on their website here.