ITB Asia, the annually held B2B trade event for Asian Travel market, will continue its association with Marina Bay Sands for another three years from 2017 to 2019. This collaboration marks the amiable relations between the two brands.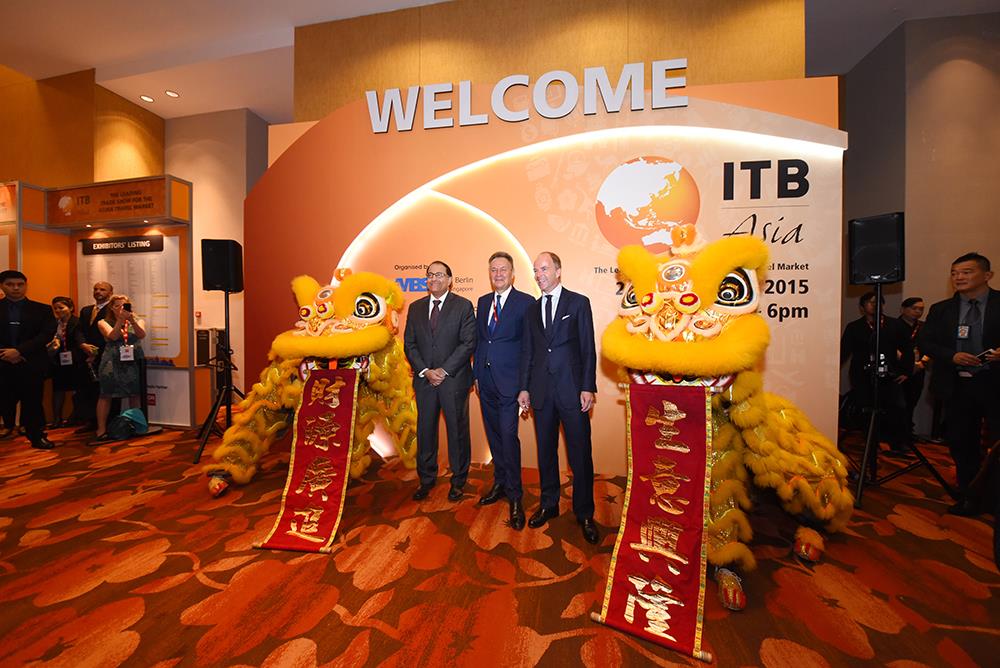 With this development, it's clear that the next four editions ITB Asia will continue to take place at the Sands Expo and Convention Centre, Marina Bays. The decided dates are: 19-21 October 2016, 25-27 October, 2017 and 17-19 October, 2018 and 16-18 October, 2019.
According to their press release, Katrina Leung, Executive Director of Messe Berlin (Singapore) quoted:
"This extension demonstrates our ongoing commitment to take ITB Asia to the next level. Marina Bay Sands is renowned for creating extraordinary experiences by providing superior service, amenities and state-of-the-art conference facilities and we have forged an excellent working relationship over the past few years. We will continue to harness the expertise and synergies to create an optimal business environment for our delegates and lift the overall offering of our show to exhibitors, buyers and attendees,"
Initially, ITB Asia had signed an agreement with the hotel brand declaring that Marina Bay Sands will be the official venue for the conference from 2014 to 2016. The eighth and the latest edition of ITB Asia was exceptionally successful. The 3-day conference had 10,300 attendees with 760 exhibitors from 73 countries and 800 buyers. With this year's success, the organizers will introduce new features such as the on-floor Travel and Technology Showcase through which destinations can highlight their exclusive offerings to the attendees.
ITB Asia and Marina Bay Sands partnered together to help reduce the show's carbon footings over the past two years. To ensure this, they offered regional foods, used in-room motor sensors in the meeting rooms and setting the optimum room temperature.
Mr. George Tanasijevich, President and CEO of Marina Bay Sands, said:
"It has been our privilege to work with the organisers of ITB Asia over the past few years. The synergy, mutual understanding and rapport we enjoy has built a strong foundation for the travel trade show, and contributed to successful editions, year after year. We are humbled and encouraged by their strong support and look forward to scaling new heights together in the next three years,"
ITB Asia 2016 will be organized by Messe Berlin (Singapore) Pte Ltd and backed by Singapore Exhibition & Convention Bureau. Like every year, the event will be attended by hundreds of exhibiting companies from the Asia-Pacific region, Europe, the Americas, Africa and the Middle East elaborating on Leisure Market, Corporate and MICE travel.
ITB Asia 2015 was organised as a part of TravelRave. Follow this link for our coverage of TravelRave.