Technology is changing our travel experience in ways we could have never imagined. Hotels have continued to be more or less the same for a long time but now, even they aren't unaffected by the entry of new technologies and increasing number of mobile users. Over the next few years, we will see many things we are used to see in hotels being replaced by technology. Here is what we think will go away first: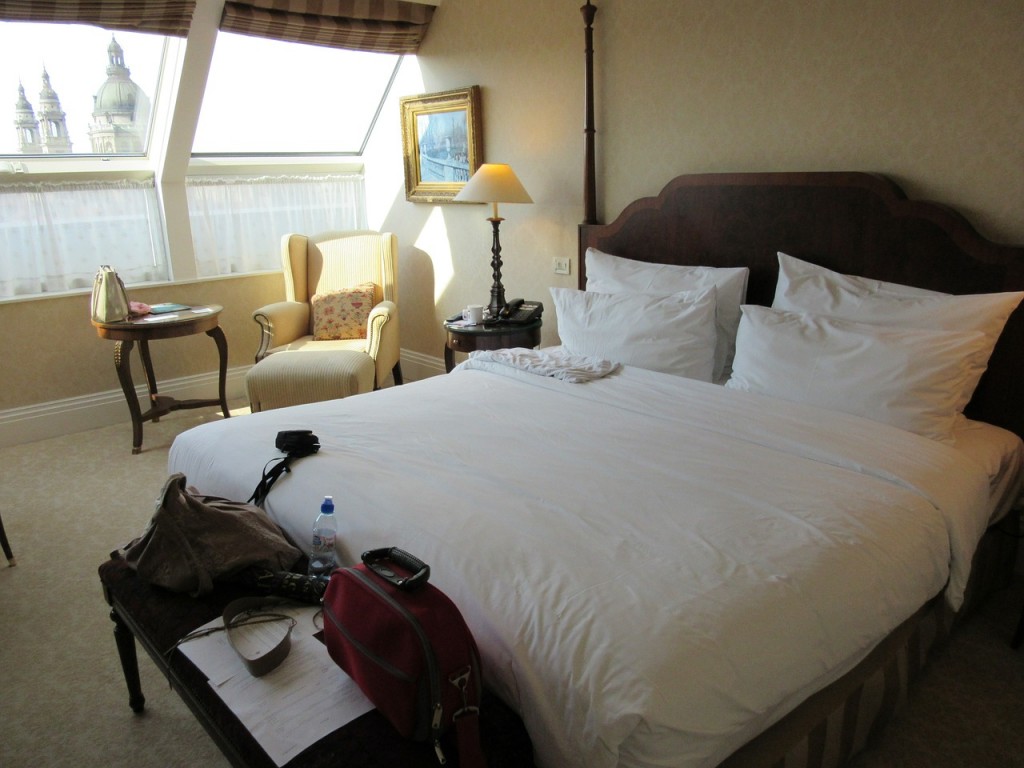 1- Phones
We are surprised that the fixed phones haven't disappeared from the rooms yet. What was a revolution a few decades back doesn't even qualify as technology anymore. As chat apps are being adopted widely, a large number of travel related services are shifting to the new medium and room service requests are no exception. Marriott introduced chat based requests through their mobile app where the guests can either choose from the options or just talk to an operator and place the request.
2- Cable TV
Seriously who watches TV anymore? Even in a hotel room, it is usually switched on in the background to fill in for the silence while you work on your laptop. According to the data shared last week at Phocuswright India by Lee McCabe, Global Head of Travel, Facebook, there has been a 32 percent decline since 2010 in the time spent watching television for people between 18 to 24 years of age. Streaming services like Netflix that offer more control to the user are killing conventional TV and soon it will disappear from hotel as well. Here again Marriott made the first move and enabled for guests at selected properties to use their Netflix account. We will see more hotels switch from the TV being a TV to a smart screen for your content.
3- In-Room Controls
Any hotel room will have a weird temperature control on one end, half a dozen switches on one side of the bed, half a dozen on the other and then a few more here and there. It is about time all those switches and controls go away from the room. Lights, temperature, blinds, radio, alarms and everything else will be controlled using a single device, maybe a tablet placed in the room, or your own mobile device through a simple app. Citizen M hotels offer Samsung tablets for in room controls and more will follow. Along with this, we will also see various appliances in hotel rooms becoming more efficient to minimise power consumption.
4- Keys
Starwood introduced keyless across multiple properties of its portfolio hotels. You can simply pull out your phone with the SPG app, put it near the door lock and done. No more digging around for the key cards. This trend is being adopted not only by the premium hotel chains like Starwood but smaller boutique hotels are also investing into the technology. Startups like Proxce are catalysing the process by providing technology solutions for hotels. With their identity management solution, they are not only enabling hotels to integrate keyless locks but also opening up opportunities to personalise the guest experience better.
5- Front desk
You stand awkwardly behind a guest, who is occupied on his phone while the front desk staff is digging for details in the computer, just to grab your keys. Nobody, absolutely nobody likes to queue up at the front desk to check-in and as they keys go away, the front desk will be the next. Hotels are offering guests the option to use their mobile phones to check-in, bypass the front desk and head straight to their rooms. Some have also experimented with kiosks to replace the front desk experience. As guests adopt to the change, the front desks will completely disappear in few years.
What else do you think will be replaced in hotels by technology? Do share with us.