Drone photography is catching up well and it is hard not to love the amazing photos and videos shared by brands and enthusiasts. However the ever increasing popularity of drones has started to pose new threats for airlines. A reckless drone operator can put property and lives in danger in a crowded airspace. We have seen various regulations being put in place to avoid such situations but that still can't ensure that people won't cross their line.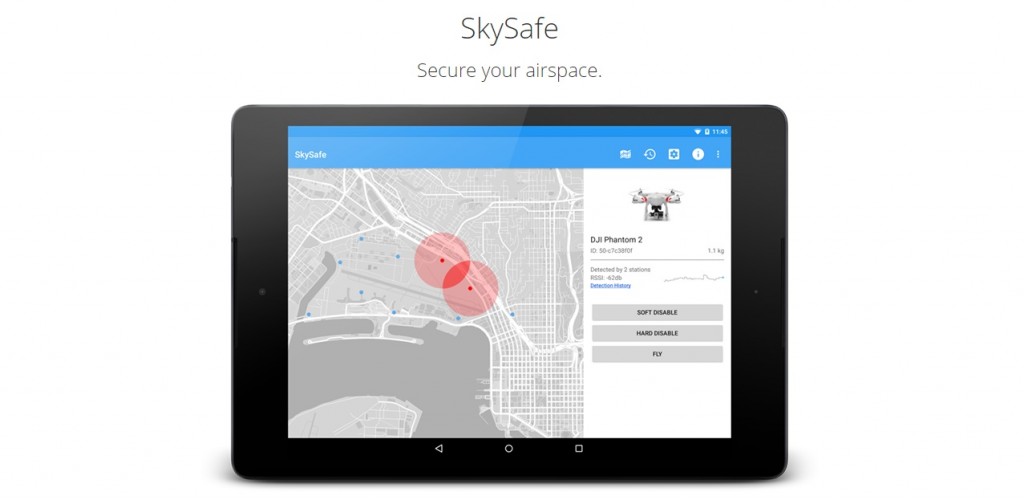 That is why we have recently seen some measures being taken to avoid threat situations because of drones. Some as weird as interceptor drones with nets being used by Tokyo Police to trained eagles being used by Dutch police. Manufacturers like DJI and 3DR are also introducing geofencing feature built into their drones to restrict them from reaching such regions. Now a startup called SkySafe has appeared in this space with a solution more promising than the ones we have previously seen.
SkySafe claims to have the right solution for protecting your airspace by stopping and diverting drones before they cause any trouble for commercial planes. It can actually spoof the signals from the controller of the drone and allow for moving it to a safe location. The SkySafe team consists of experts from MIT, Air Force Research Lab and more. The company is tight lipped about the specifics of this technology though.
According to a blog post published on the website of SkySafe, the team consists of drone enthusiasts and they are trying to support the developments in the space by making sure one catastrophe doesn't push back all the progress until now.
Airports and even private airfields can consider investing into the technology. However there hasn't been any news of the company landing any major clients yet. It is yet to be seen if it works for all kind of drones and not just the popular ones. Because a simple search on ebay would hint on the infinite number of small drone manufacturers that have popped up recently. Another challenge could be autonomous drones that aren't actually relying on radio signals to navigate. As drones continue to evolve, it is certain that we will see more such technologies in future.
To know more about SkySafe, you can visit www.skysafe.io.