China's first blogger, Isaac Mao is a visionary entrepreneur, the man behind 'sharism', a well known software architect & social technology researcher. More recently, Mao and his team are working on a new product,"Aivvy" that utilises IoT (Internet of Things) to redefine the way you listen to music while travelling.
In simple-terms, Aivvy eliminates the need of a smartphone to stream music on your speakers and other headphones. This also implies that Aivvy can potentially kill the need for online music streaming services.
How does Aivvy enhance the experience of listening to music while travelling?
Imagine going on a road-trip or for a trek in the mountains, where there is barely any internet connectivity. Such instances, rule out the use of a smartphone to stream music and also impact the quality due to low bandwidth. With Aivvy, you don't need an active internet connection and just need to power on and listen.
As Mao cites to TravHQ, "With Aivvy, you can play high quality cached music for 40 hours. It caches music from the internet only when you're connected to a WiFi and doesn't use a mobile data plan". The different types of devices are speakers, headphones and little players that can be plugged into home speakers or conventional headphones. These devices are directly connected to internet as they are powered by IoT.
Aivvy, which recently bagged the innovation award Innovation Award in Wearable Technology for CES 2016, offers space of 32GB. The space can be downsized or upgraded depending on regulations and consumption behaviour across various countries, allowing people to enjoy the music when they buy a headphone.
As an initial subscription offer, you can buy the hardware and get one year of music for free. The company claims to have a database of 80 million songs which makes it bigger than Spotify and other leading streaming services. The beauty is that Aivvy is an intelligent listening device, learns the listening pattern and curates the playlists based on user's preferences.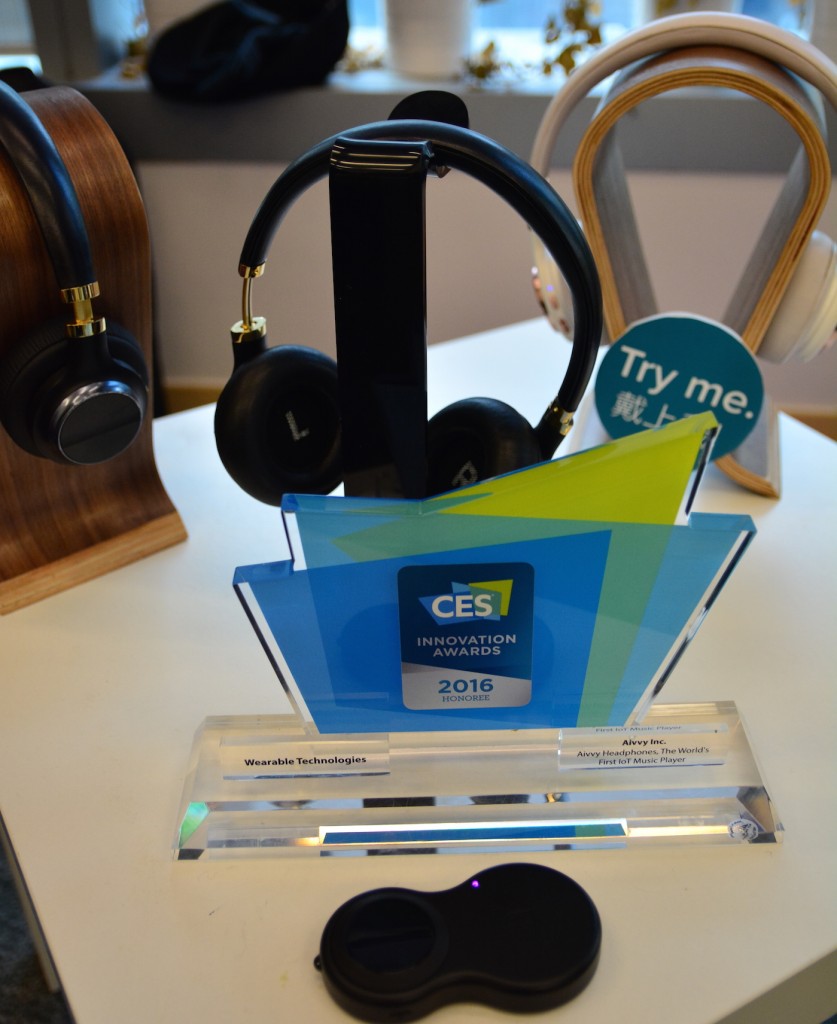 With their extensive background in research, the co-founding team of Isaac Mao and SVP Hasan Gadjali have initially co-invested USD $2.5mn from their personal savings and plan to launch the product offering in the first half of 2016. Having met its USD $125000 kickstarter crowd-funding goal, Aivvy is now operating from Hong Kong Science and Technology Parks Corporation ("HKSTP") under the Incu-Tech Incubation Programme.
Aivvy is a classic example of hardware as a service model and while its focus is on everyone who listens to music either at home or while travelling, we believe it has tremendous value for the rising league of mobile travellers.