Travel is changing and it is changing fast. Just over the past few years, we have come a long way. From booking with our friendly cab provider in advance to calling an Uber to go to airport, from walking into a hotel hoping for rooms to booking at last minute using an app, from queuing up at airport to using mobile for check-in, things are changing rapidly and we have adopted the changes very well despite some initial reluctance.
Now a startup is trying to change another travel habit of ours. Most of us go on a trip, enjoy the experience and a few weeks later, pretty much forget everything barring the fact that we had fun. We share the stories with our friends and colleagues but the details are lost in Google searching the name of that one place which we really loved during the trip. Some travellers like me use an app like Color Note to save the details while on the go but that is a rather clumsy way of doing things.
Many apps allow you to avoid either of the two approaches and give you the option to feed in your trip details once you are back. While the idea is good, most people would choose to filter and edit photos for their Instagram instead of uploading all the details on a new platform. Why? Because we need gratification and that comes from friends on social networks. TraveLibro takes a clever approach here and smartly eliminates the need of keying in the details after the trip. Instead, it keeps recording your trip when you are travelling while adding an element of social media into the equation.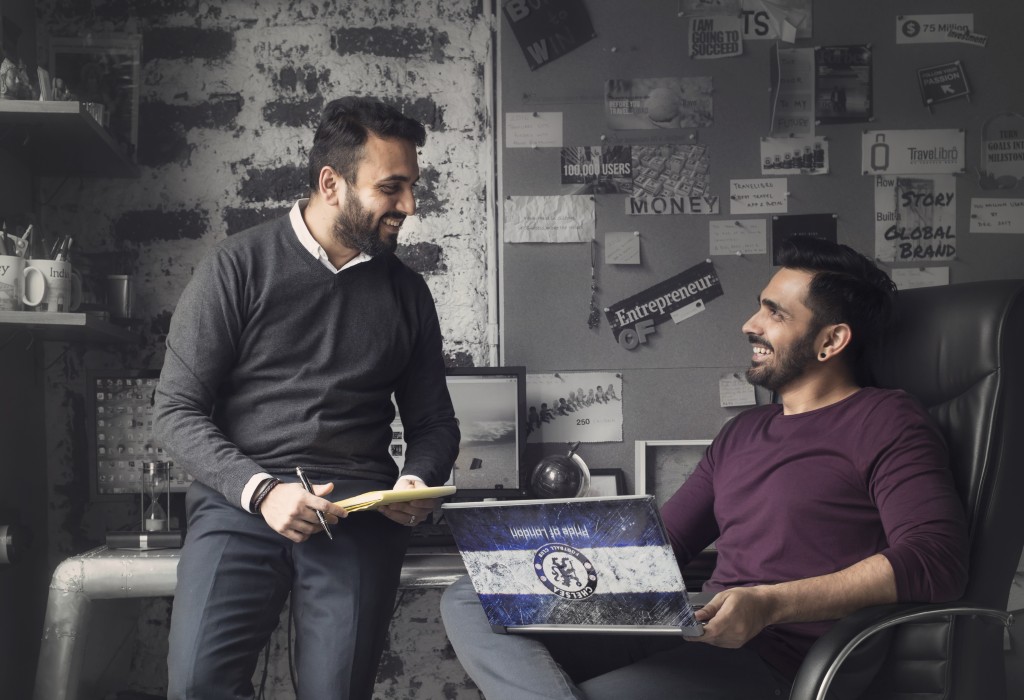 Former investment banker Monish Shah perceived a gap in the market while researching destinations for his own honeymoon and joined hands with serial entrepreneur Malhar Gala to build TraveLibro.
'Libro' is a Spanish word that translates to 'book', only in this case, the book writes itself and is ready for you and your friends to cherish right after the trip. While the feature can be used to record your solo adventures, it can accommodate your friends as well while on the go. As you travel with your friends, it will make a collaborative timeline which will be shared until you are travelling together and record separately when you decide to leave the lazy one at the hotel. Each one of the travellers can contribute to the timeline with photos they shoot at the destination. And with all your trips, you can also showcase a list of countries you have visited and the ones that are on your list. Doesn't hurt to brag a bit, does it?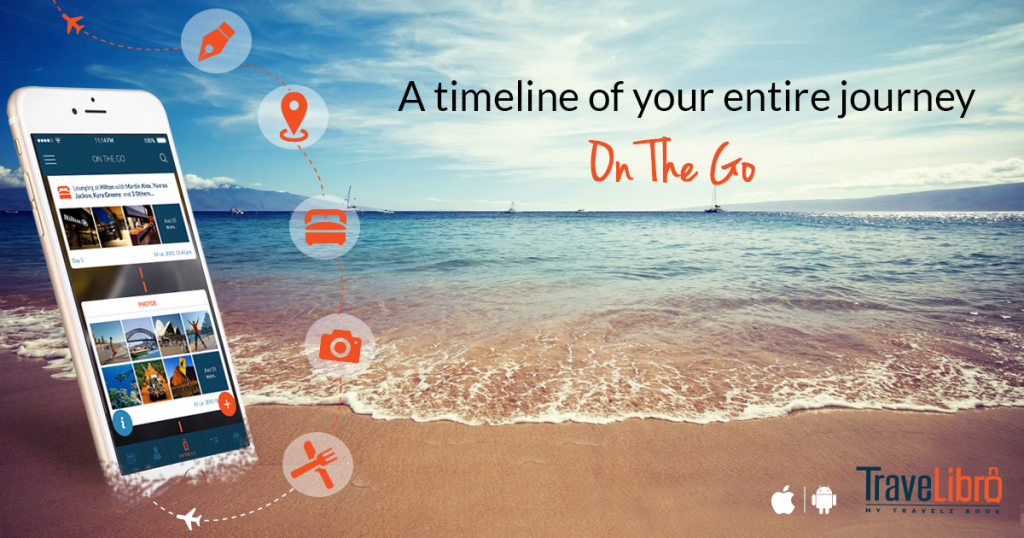 The recorded trips can be shared with friends and family who want to know about your journey. This is much easier and more detailed than the scattered photos shared on social media or dumped into a folder to be filtered later.
What works as a travel diary for you, works as a trip planner for someone else in your network. The recorded trips can be used by others to serve as the base plan for building upon by someone else. Whenever I plan to travel, I call my friends who have been in that direction to share whatever they remember of their itinerary and then I fine tune the plan. TraveLibro tries to do that only, albeit in a simpler manner. However, you can't always count on your friends to make a sensible plan or even have one to share in the first place. That is why it also features a good number of reference itineraries created by experts for you to build upon.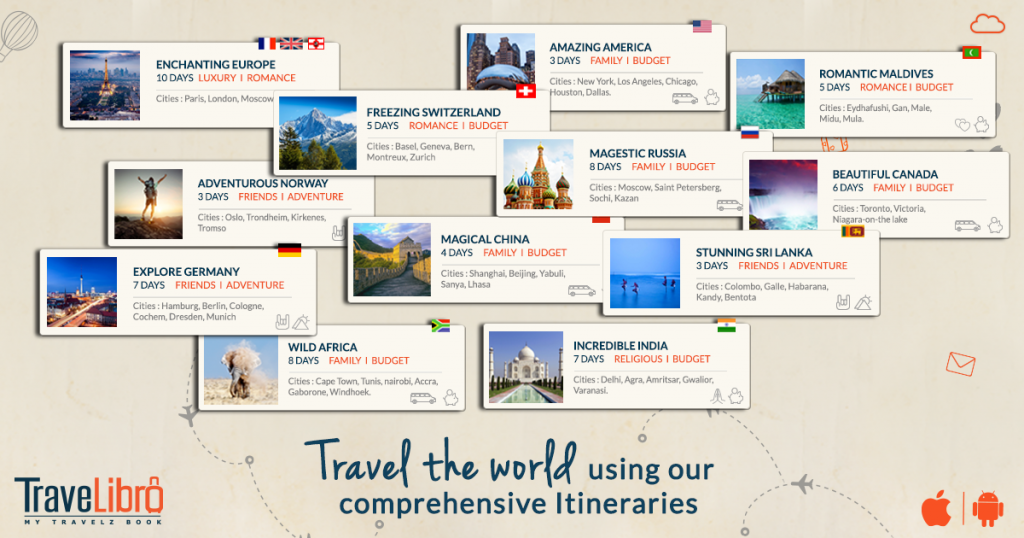 The first time we came to know about TraveLibro, we were slightly disappointed to not find the direct booking option. It always had the option to send an enquiry to one of the many travel agents on the platform but many of us prefer to make individual bookings. Now they have integrated with multiple partners like flight metasearch Skyscanner or activity booking platform Viator to facilitate direct bookings from the website. A partership with Agoda is also in pipeline for hotel booking. This new development could possibly make it a strong player in this highly competitive space and with a large number of popular and not-so-popular destinations covered, it is likely to hold relevance for most of your trips.
Another reason we are so interested in TraveLibro is because it could serve as a new channel for travel bloggers. There are many platforms the bloggers use to engage with their audience and TraveLibro, with the strong focus on being a travel social network, could give them another way to do so. In fact, some of the top travel bloggers like Paul Johnson from 'A luxury travel blog', Bruised Passports and Nisha Jha are already using the platform to record their trips and share with their community. They often receive queries from travellers about places to visit or restaurants to try. Travellers can read about the experiences in detail on the blogs and browse through the detailed itinerary on TraveLibro. It would be interesting to see how going forward, we see more people explore the possibilities with this platform.