There is no denying the fact that chat apps are among the most used apps on our mobile devices and that is why, travel brands are exploring chat as a medium to communicate with the customers. Major brands are integrating chat features in their own app or are using platforms like Messenger to serve their customers on chat.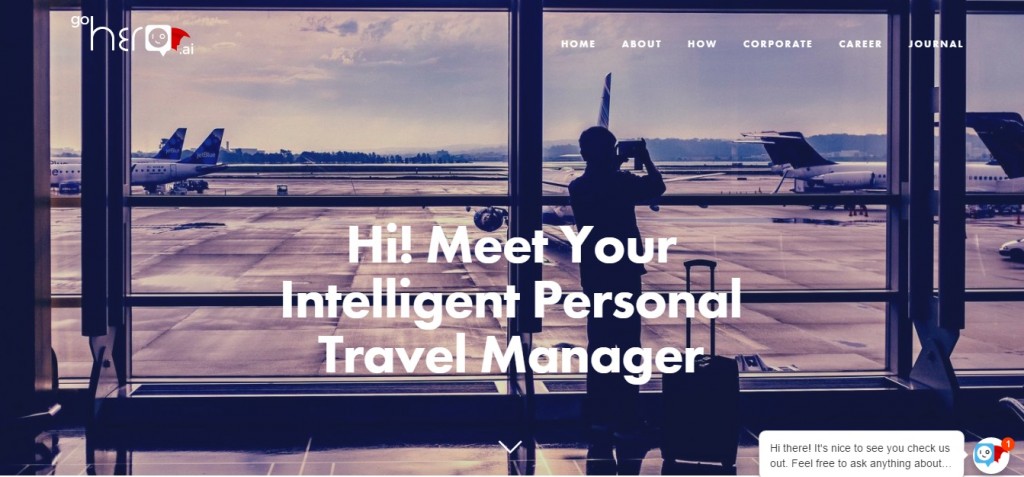 With this trend sure to gain momentum, a young startup based out of Mumbai is building an end to end travel assistant for almost everything you might need related to your travel. Go Hero Go aims to simplify the travel booking process by eliminating the need of selecting options from drop down menus and enables the user to simply type in the requirements to make the bookings. The system utilises artificial intelligence to learn the preferences of a traveller so that the only the most relevant options are served.
Go Hero Go was founded by Snehal Dhruve and Bineet Desai. Snehal has got strong experience of working on AI based technologies while Bineet carries expertise in Business Development and Relationship Management.
A large fraction of the users are already acquainted with chat as a medium so getting them used to it isn't a challenge and thus making requests is easy. It also allows for the information to be communicated in a more direct manner as compared to voice and for the system, text requires less processing time resulting in faster responses.
Talking about the other startups that have emerged in this space, Bineet shares that there are players like Assist, Haptik, Wishup and few more but none of them stand directly against Go Hero Go. A number of them offer wide array of services with travel forming one minor part while few others are relying primarily on human operators to serve the customers. Go Hero Go uses technology as the primary communication medium.
The system uses AI to process the customer request based on NLP within a chat to ensure quick responses while keeping the staff requirements to a minimum. The requests are taken care of by the backend booking engine which uses multiple APIs to fulfil bookings. A CRM system collects the data about customer behaviour to offer tailored recommendations without flooding with a sea of options. The payments are handled by third party solutions including options like PayPal and Instamojo.
The Android and iOS apps are live along with the web version of Go Hero Go. However, to further increase adoption and eliminate the need of downloading the app, they are working on integrating the system with other chat apps like Messenger, Telegram, Line, Kik and even on making it accessible through SMS. This would make it easier for them to get new users to try out the service and the users will prefer it over keeping an extra travel booking app on their devices.
Travel Startups Incubator managed by Matt Zito recently invested in Go Hero Go. Bineet shares that the association would not only add value with the mentorship and industry knowledge but also help them enhance their partnerships and networks thus helping business development.
The travel chat segment is a big opportunity and we will certainly see the entry of many new players. Go Hero Go has a first mover advantage being the first of its kind service in India and as they further strengthen their technology and automate more of their processes, the barriers of entry for others will continue to rise. It will be interesting to see how this segment shapes up in India.
You can find more details about Go Hero Go here: Website | Android App | iOS App
Are you a travel startup? Register for Startup Knockdown+ and gear up for the next level.