If you frequently travel abroad, you know the horror of shockingly high roaming costs added to your bill. From where we can remember, mobile networks have improved by miles and costs of services have reduced considerably. Even after that, roaming costs continue to be significantly high, even more so for international roaming. Many companies provide international SIM cards, but even those aren't very cheap to use. In our recent visit to Echelon Summit, we came across some startups that are trying to solve this problem.
The first one we found interesting was Malaysia based Flexiroam. Flexiroam is a good alternative to international SIM cards and the traveller SIM cards that you can get at airports. It allows you to retain your phone number so you won't have to notify your contacts about your temporary phone number or even let them know you are abroad. Over the years, they have improved upon their services and added new features.
At this moment, Flexiroam is available for travellers from 9 countries and they plan to expand to India and China soon. The service can be used in around 200 countries and local SIM cards across multiple countries can be linked to it. They provide doorstep delivery of local SIM cards of over 40 countries before you travel so you can be prepared in advance. The voice calls are forwarded to your temporary local number via the Flexiroam gateway and the service can be enabled or disabled easily by sending text messages.
You can find more details about Flexiroam on their website http://www.flexiroam.com/.
Another company that caught our attention was Singapore based startup Gentay Communications with their app called Nanu. Nanu isn't exactly a service focussed on serving international travellers but for everyone who needs an alternate to conventional voice calls. Nanu allows you to make unlimited calls to other Nanu users over mobile data and it works seamlessly over slow 2G networks as well. They claim that it can work at speeds as low as 10 Kbps and would offer high quality audio at over 24 Kbps so you can just pick any local SIM card with a basic data plan to use Nanu.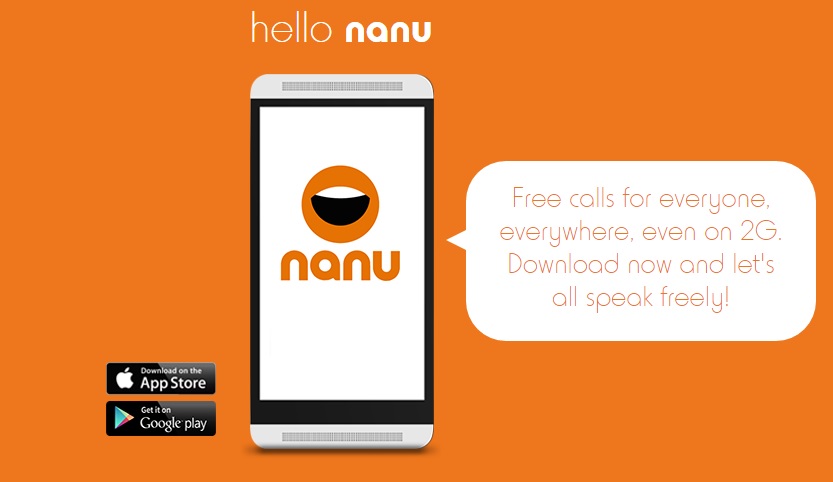 At first look, it appears to be just another app that is trying to go against the likes of Skype, Viber and recently introduced calling feature on WhatsApp, but there is more to it. You can also make free voice calls to people who aren't using Nanu. You will hear ads from dialling to the time your call is answered and this helps them provide the service for free. At first you get just 15 minutes of calling and you can't choose to buy more credits. However, there are multiple partner offers that you can complete to earn more minutes ranging from 2 to 202. They say that as the users grow in volume, they will be able to provide more free minutes and cover more countries.
You can know more about Nanu through their website http://www.hellonanu.com/. You can also download the Android or iOS app for your device.
We will keep updating you about other interesting startups at the Echelon Summit. You can read more by following the tag Echelon Asia 2015.