The news coming from all over the world keeps on getting interesting. The highlight of this month was the first ever Phocuswright event in India and now their team is gearing up for the next event in Europe. In other news, Facebook introduced some new interesting tools that travel brands can leverage and the fight between cab aggregators and regulators over surge pricing continues in India. In case you missed them over the month, here are the top stories from the month of April: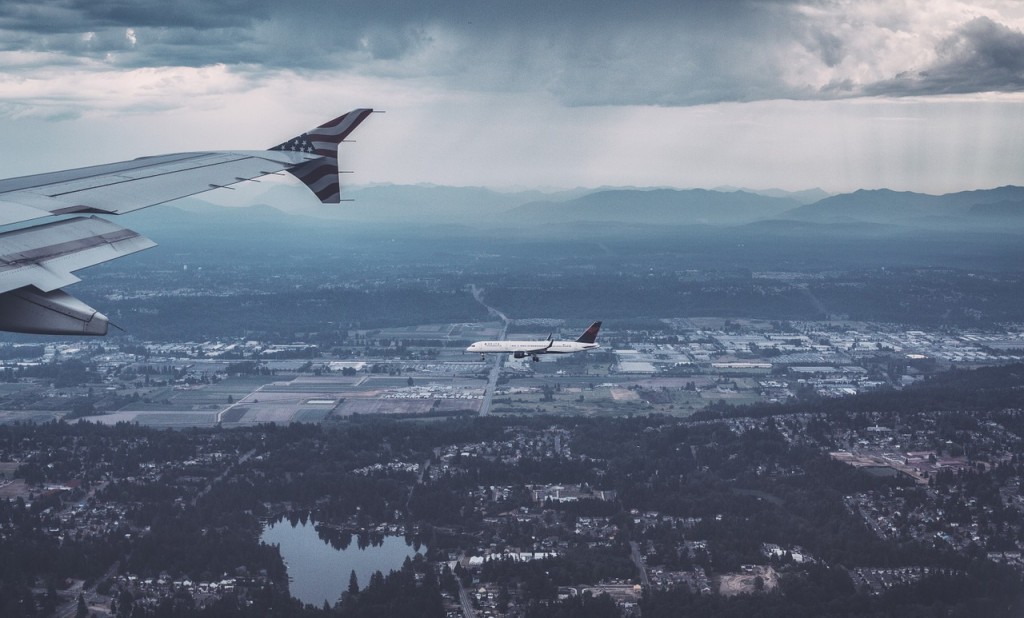 1- QuadLabs Technologies won the first APAC Travel Innovator of the Year at Phocuswright India
QuadLabs Technologies won at the highly acclaimed Travel Innovation Summit at Phocuswright India for their new travel management platform Travog. Self-drive car rental company Myles was the runner up. Audio Compass won the People's Choice and Amadeus Next award.
2- Android Auto arrived in India
Google earlier introduced its in-car infotainment system called Android Auto and recently introduced it in 18 new countries including India. It can simplify a large number of in-car controls by bringing familiar Android interface to your car and using the data from your device. Travel brands can explore the possibilities and make the best out of Android Auto.
3- Here is what Facebook F8 had for travel brands
During the recently concluded Facebook F8 Developer conference, Facebook had a lot to offer. At this year's event, they announced APIs for live video, Instant Articles for everyone, chat bots for Messenger and an open source project for VR videos.
4- Regulators vs cab companies again on surge pricing
After being in news for fighting against each other, the cab companies are now in the crosshair of various state governments. Indian state of Karnataka announced a ban on surge pricing and Delhi followed. Uber started campaigning against the same with personalised mails being sent to users.
5- YouTube made live videos more interesting
Live videos were kicked off by Periscope but now YouTube and Facebook seem to be the favourite platform for live. Now with 360 degree cameras getting affordable, YouTube has gone a step further and introduced 360 degree live videos. This will not only add a new format but also attract more young tech savvy users to the platform.
6- LeEco showcases electric driverless car
LeEco, a relatively less known mobile manufacturer from China and an investor in Faraday Future, has showcased an electric car that is autonomous. Until now, most of the developments in autonomous car technologies were coming from the west but this Chinese company seems to have aimed directly at Tesla.
7- Highlights from the keynote of Lee McCabe at Phocuswright India
Lee McCabe, Global Head of Travel, Facebook talked about how media consumption is changing and what businesses need to keep in mind to cater to mobile first customers. He shared interesting insights on how mobile is affecting travel industry and where brands are lagging behind.
8- Airbnb announced 'Live There' campaign along with new features
Airbnb recently announced its largest brand campaign called 'Live There' to inspire travellers to experience the hospitality of local hosts. Along with the new campaign, they introduced new features including Bespoke Matching for finding suitable rentals, neighbourhood matching and guidebooks.
9- Raghav Gupta, India Country Manager, BlaBlaCar talks about future of ridesharing in India
Carsharing has recently started to pick up in India as vehicle ownership costs continue to grow and public transport continues to lag. BlaBlaCar, the world's largest long distance ridesharing company started operations in India only a while back and has been received well by travellers. We speak with Raghav Gupta to know more.
10- Yogendra Vasupal shares how Stayzilla is driving the trend of homestays in India
Alternative accommodation is a relatively new concept in India and people have started opening up to the idea only recently. Stayzilla is one brand that is heavily investing its efforts to drive this change. Yogendra Vasupal, CEO, Stayzilla shared more details about how it is being done.
For weekly updates on our stories, you can subscribe to our newsletter below.