This has been an exciting year, for the travel industry as well as for us and that means we had plenty of stories to share. Newer brands made as many headlines as the established names and there were many highs and lows.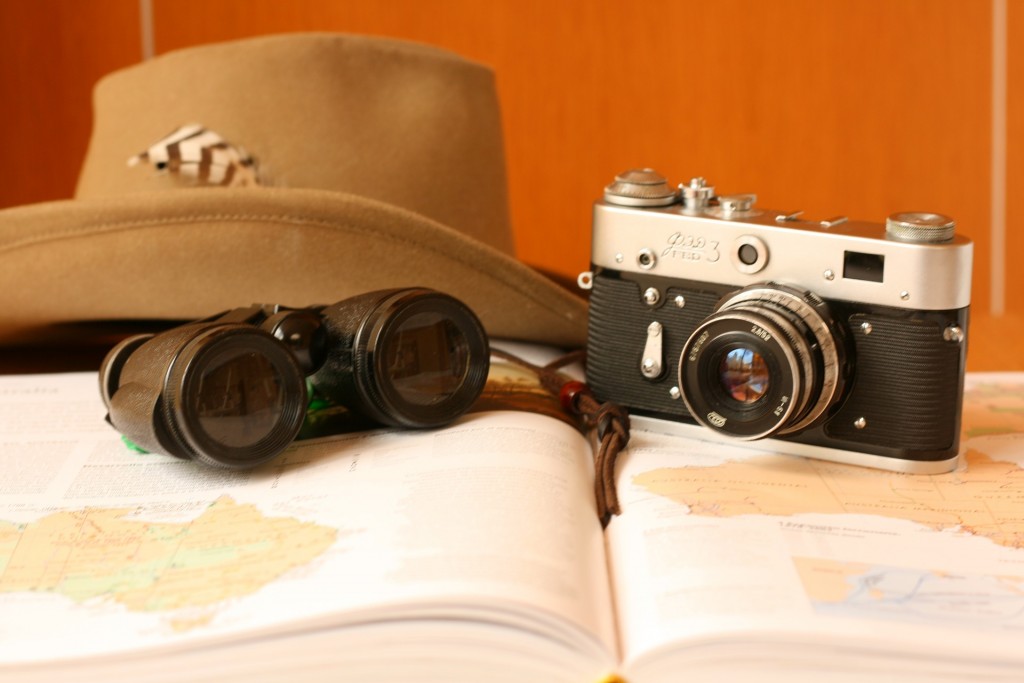 Looking back at this year, we have created a round-up of our most popular stories to refresh the events just in case you missed them.
#1- Plenty of investments
Many travel startups got a strong start to the year 2015 with heavy investments by both foreign and domestic investors. While the investor activity slowed down near the end of year, there were some newsworthy investments earlier. We compiled an infographic of the funding raised by the popular travel startups in different categories. Read full story.
#2- Twitter lessons from AirAsia India MD & CEO
Mittu Chandilya is the young Indian at the helm of AirAsia in India. While working his plans to make India operations the largest of AirAsia subsidiaries, he also actively engages with the customers on social media to ensure quality of service and customer satisfaction. We spoke with him to learn a thing or two about using social media right for an airline brand. Read full story.
#3- Year of budget stays
Budget hotel startups were the highlight of this year. This segment saw the entry of multiple players trying to revolutionise the way we look at the low cost hotels but at which some of them picked up pace, it was clear that the OTAs won't be happy. They were gaining the power to leverage volume to their advantage, something that wasn't seen in the hotel space at this scale until now. Read full story.
#4- OTAs hit back
Like we said, the OTAs didn't appreciate the idea of letting the budget hotel aggregators feed on them. Before the startups could do serious damage, some major OTAs blocked them cutting one of their major source of bookings. Read full story.
#5- TripAdvisor takes a swing
It is not at all easy for the OTAs. The hoteliers don't like them even when they drive large share of bookings. Not only the budget hotels but their friend TripAdvisor also entered the same playground. Lower rate of commissions and better visibility were enough incentives for smaller players to skip their name and shake hands with TripAdvisor. Read full story.
#6- Conversation with Winnie Tan, Tripzilla
The Singapore based company started in 2010 and quickly went on to become the favourite of outbound travellers in the region. Along with that they are also a good example to look for on how to use content right to inspire travellers. Recently they also launched a flight metasearch engine which gives the OTAs a pass and offers only direct deals. Read full story.
#7- Stayzilla shifted focus to alternative stays
India based accommodation booking platform Stayzilla took a strong focus on homestays and other alternative stays options this year. With the message of 'Make room for something new', they are actively inviting the people to start adopting the fast approaching shared economy trend. Read full story.
#8- Marketing lessons by the industry experts
There is something seriously wrong in following the patterns. There is no one strategy that can fit all brands and the marketers should stop pushing the same buttons. Marketing experts like Taranjeet Singh, Country Business Head, Twitter India and Terrence Voon, Director, Marketing Activation, Singapore Tourism Board shared some strong pointers for promoting a travel brand. Read full story.
#9- British Airways social media blooper
British Airways made lot of news this year, social media campaigns, new Dreamliner place and more. But one social media mistake made the strongest headlines for them. British Airways got strong backlash on social media after they sent a predrafted tweet to cricket legend Sachin Tendulkar and stayed for quite a while in the twitter trends. Read full story.
#10- Technologies for the road
Driverless cars, especially the Google ones were also in the headlines every now and then. If and when they come in, the travel industry will see major transformations. While we were waiting for these autonomous cars to arrive, we also listed down some other technologies that are coming to our cars soon. Read full story.
We have got lot of exciting things lined up for the year 2016 and for a start, we have already announced Startup Knockdown Mumbai and there will be more coming soon.