Tripzilla has quickly become a big name since its inception in 2010. It is an outbound service for people from Singapore looking to travel to other countries. Users can find itineraries and packages by multiple agencies on TripZilla and compare them against each other to pick a suitable one. For people who aren't looking to book, they have got an online magazine with stories to drive travel inspiration.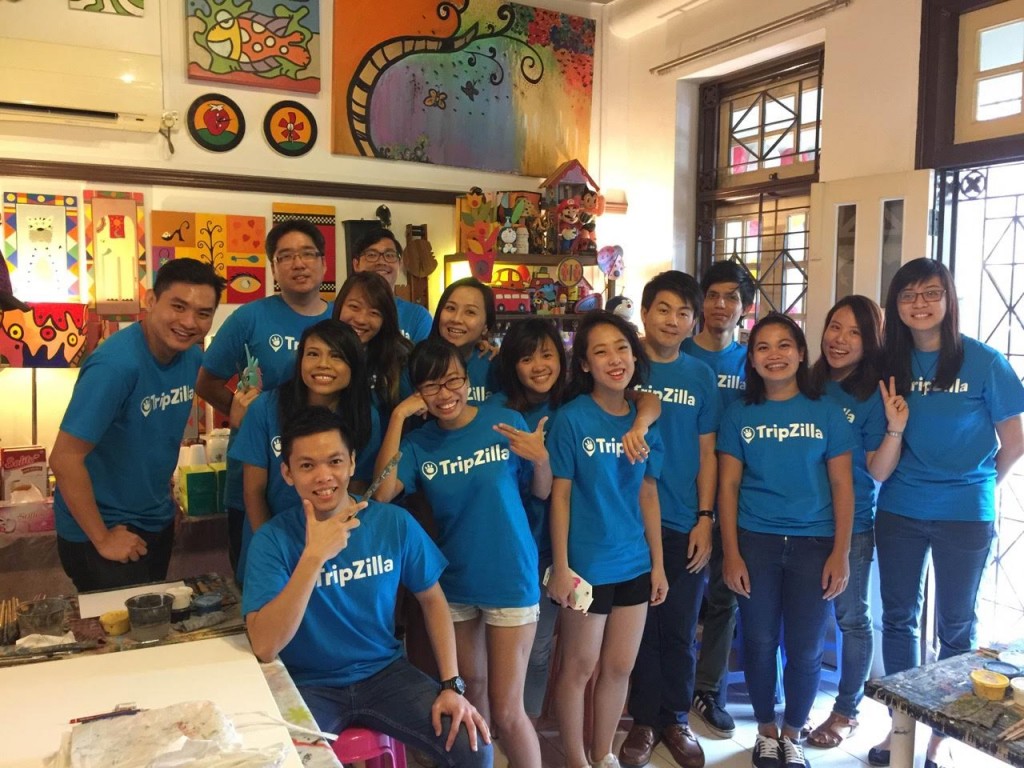 We got in touch with TripZilla's Founder and CEO, Winnie Tan, to understand how they have evolved in the market and what are the new trends that they see in the industry. Here is an excerpt from the conversation.
TripZilla has evolved a lot ever since it initially burst on the scene. How do you see the evolution since your inception phase?
We started with a travel classifieds portal for tour packages and travel deals, our target audience being travel consumers who are in the 'booking' phase.
After becoming the market leader for travel classifieds in Singapore, we started the TripZilla Magazine product, which is travel content and stories, expanding our reach to target travel consumers in the 'inspiration' phase as well. Our mission of "Inspiring Travel and Making it Happen" encapsulates our ethos as Southeast Asia's leading travel media platform for consumers at every stage of their travel research and booking.
Content plays a significant role in TripZilla's journey and you have about a million plus monthly visitors to the magazine. How have you grown to that level? Can you share some insights on what contributes to your traffic?
Our content focusses on our 'Southeast Asia niche'. There are tons of travel content out there but not many sharing authentic travel experiences from the perspective of Southeast Asian travellers. We also use content marketing strategies similar to viral content giants such as writing good headlines, shareable content, A/B testing etc.
How much of a contribution is your content making in driving your business?
Content generates 60% of our overall traffic. Although some may argue that 'booking phase' traffic is worth much more than 'inspirational phase' traffic, but more importantly, the content product allows us to reach out and sell to new clients like the airlines, hotels and tourism boards who are interested in expanding their reach and building their brand online.
You enjoy a significant market share in Singapore but recent trends do indicate emergence of new age startups as well as international players. What's your strategy to gear up to the competition?
We differentiate by going very local in our products and content. For example, our travel classifieds lists travel products from retail travel agencies in Singapore. We cover local travel events and aggregate flight deals from airlines targeted at the Singapore market. The big players do not have direct access to such content and this is a strong value proposition that helps us attract local travel consumers.
In a recent interview you claimed that there is a lag in adoption of technology in our region as compared to west. How are you trying to bridge the gap?
The consumers in Southeast Asia have switched to using online, mobile and social media for their travel research and bookings. The retail travel agencies and the tourism boards have not yet fully embraced online customer acquisition and digital marketing and branding as yet. Our classifieds portal and e-magazine are new media channels that travel businesses can tap on to engage the fast growing digital audience.
There is a recent growth trend of "Activity Planning" startups in the region. What's your take on that?
It will be difficult to pull off. Because you need a lot of (activity) content to have a usable activity planner. Then, there is a matter of gaining consumer traction, and also having to figure out how to monetize the product at the end of the day.
2 years back you had forayed into Malaysia, how is that market growing?
The classifieds portal is growing slowly but steadily. We are looking to see if we can localise our magazine to get more readers from Malaysia. Perhaps, one of the ways can be producing Chinese and Malay language travel content.
Lastly, what are you key learnings from the customer trends & behaviour you see on TripZilla's website?
At the moment, mobile users are growing, and content marketing on social media is the new frontier for user acquisition for TripZilla.
TripZilla is available for people in Singapore and Malaysia at this point. You can check out the Tripzilla Magazine if you are looking for some travel inspiration.