In what could possibly be one of the biggest developments in the online travel ecosystem of India, two of the leading OTAs have announced to combine their businesses. MakeMyTrip has said that it would buy rival ibibo group to capture a large share of the fast growing online travel space. The transaction would combine the two under MakeMyTrip (NASDAQ: MMYT) creating one of the leading travel groups in India.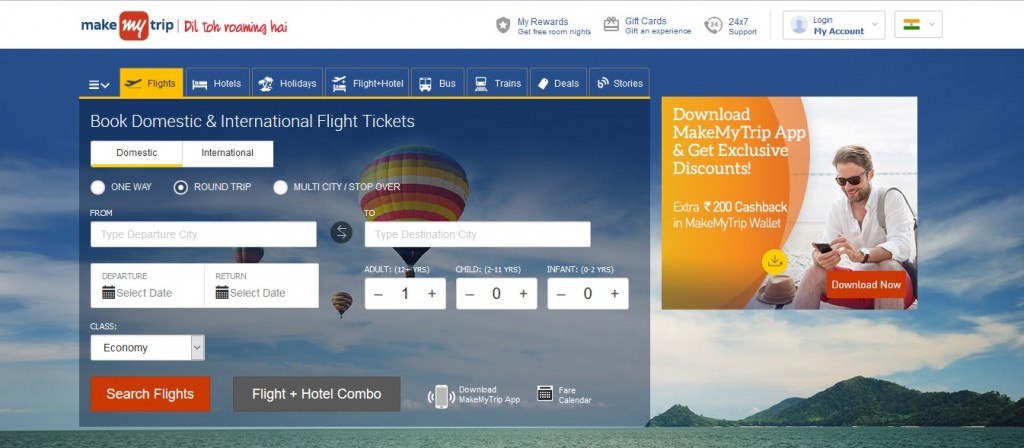 The deal covers all brands of the Naspers and Tencent backed ibibo group that include Goibibo, Redbus, Rightstay and Ryde. It is reported that MakeMyTrip has agreed to buy ibibo's travel businesses for USD 720 million in stock.
After this development, MakeMyTrip founder Deep Kalra will continue to be the group chief executive and executive chairman of MakeMyTrip. Rajesh Magow will continue to be the CEO India of MakeMyTrip. Ashish Kashyap, founder and CEO of ibibo group, will join MakeMyTrip as co-founder and President of the organisation.
"Today's announcement is a significant step forward for the rapidly growing travel industry in India. We expect this deal to create an even more scalable business with the expertise to transform the booking experience for Indian travellers. I am delighted to be leading such a strong team in our next chapter of high-growth in this dynamic industry," said Deep Kalra, chairman and Group chief executive of MakeMyTrip in a statement.
Naspers and Tencent will be issued new shares in MakeMyTrip. Upon closing of the transaction, they will own 40% stake in the combined entity and contribute proportional working capital. Ctrip will have 10% stake in the combined entity.
Source: Reuters