MakeMyTrip Limited (NASDAQ:MMYT) announced that it has completed its merger of the ibibo Group. The merger creates one of the leading travel groups in India bringing together a collection of leading consumer travel brands, including MakeMyTrip, goibibo, redBus, Ryde and Rightstay, which together processed 34.1 million transactions during fiscal year 2016.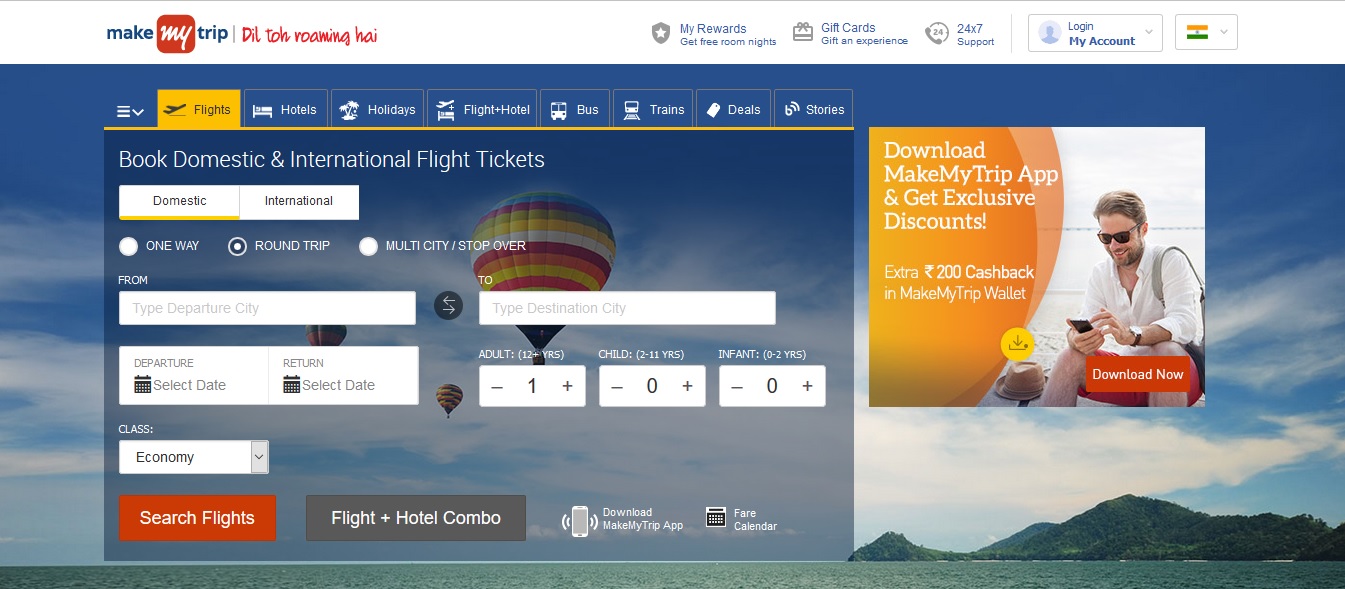 In consideration for the transaction, MakeMyTrip issued 38,971,539 Class B shares to the parent of ibibo Group (which is jointly owned by Naspers and Tencent). The parent of ibibo Group also exercised its option to purchase 413,035 new ordinary shares of MakeMyTrip at $21.19 per share for a total cash consideration of $8.75 million. Upon completion of the Transaction, MakeMyTrip will have 91,186,205 issued and outstanding voting shares, including 38,971,539 Class B shares and 413,035 ordinary shares held by Parent, and 9,857,028 ordinary shares held by Ctrip.com International, Ltd.
The merger was announced in October last year in order to capture a large share of the fast growing online travel market and focus on growing together instead of competing aggressively. MakeMyTrip founder Deep Kalra will continue to be the group chief executive and executive chairman of MakeMyTrip. Rajesh Magow will continue to be the CEO India of MakeMyTrip. Ashish Kashyap, founder and CEO of ibibo group, will join MakeMyTrip as co-founder and President of the organisation.
As a key condition to the completion of the transaction, the parent of ibibo Group contributed its pro rata share of consolidated net working capital of approximately $82.8 million in cash to MakeMyTrip at closing (which is subject to adjustments after completion), further strengthening the balance sheet of the newly combined company.