India's largest OTA MakeMyTrip has announced that the company is raising USD 330 million through share sale to undisclosed investors as well as Ctrip and Naspers' arm MIH Internet. It has entered into definitive share purchase agreements for a placement of its ordinary shares. This is expected to generate gross proceeds of USD 165 million. The company will issue 4,583,334 ordinary shares in the aggregate to investors at a price of $36 per ordinary share.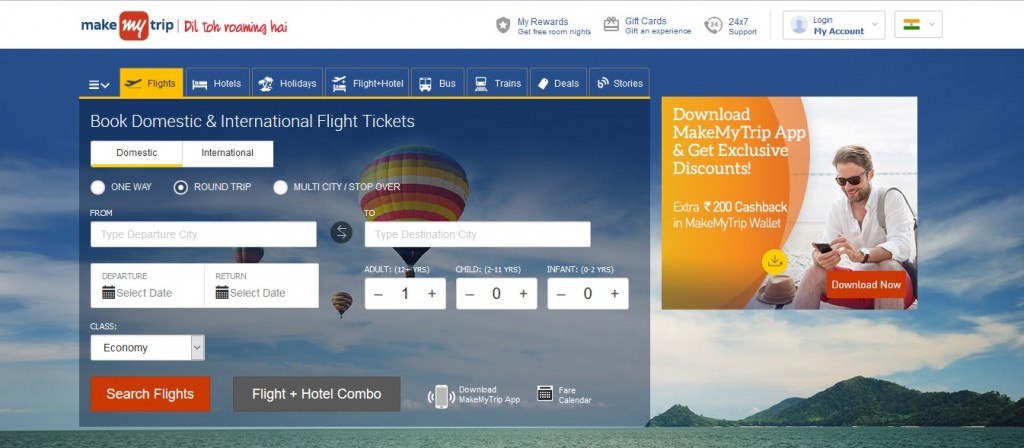 Along with this, MakeMyTrip also entered into share purchase agreements with Ctrip for the issuance of its ordinary shares to Ctrip and MIH Internet for the issuance of the Company's Class B convertible ordinary shares to MIH. The transactions will generate an additional $165 million of gross proceeds for MakeMyTrip. It will issue 916,666 ordinary shares to Ctrip at a price of $36 per ordinary share and 3,666,667 Class B Shares to MIH at a price of $36 per Class B Share. The Class B Shares issued to MIH will be convertible into ordinary shares on a one-to-one basis.
The transactions with Ctrip and MIH Internet and the placement are expected to raise USD 330 million and expected to close around coming Friday (May 5, 2017). MakeMyTrip plans to use the funds for business expansion, strategic investments, technology and product development, marketing and promotions, working capital and general corporate purposes.
Ctrip invested USD 180 million in MakeMyTrip early last year and after the merger with Ibibo Group, held 10 percent of the combined entity. Naspers and Tencent held 40 percent of the combined entity after the merger last year. It was recently reported that MakeMyTrip is eyeing more investments in India including an investment in budget hotel aggregator FabHotels. Moreover, MakeMyTrip has previously expressed its intention to go bullish on online hotel booking. Expect more such activity by MakeMyTrip as it tries to grab a bigger piece of India's travel market.