It was reported previously that MakeMyTrip is keeping an eye out on smaller companies to further strengthen its position in the hotel space. The merger with GoIbibo brought two rivals with different strengths together and as the integration of the two approaches completion, they are out again looking at ways to grab a bigger piece of the online travel space in India.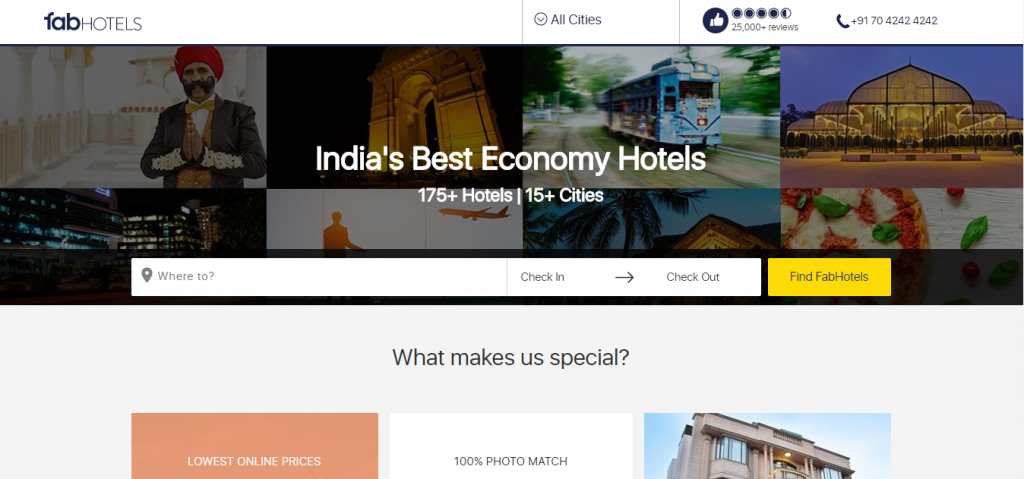 It is now reported that MakeMyTrip is looking at investing in the budget hotel aggregation space and is considering FabHotels for the same. The segment gained popularity in the year 2015 after OYO Rooms raised a large round from Softbank. This was followed by a large number of same or similar models evolving not only in India but in Southeast countries with similar accommodation challenges as well. While the promise was convincing, and at one point it appeared that they will create threat for the budget hotel listings on OTAs, the aggressive race for scale didn't help. The major OTAs hit back at OYO and Zo by removing their listings citing overlapping listings as a reason.
TOI reports that MakeMyTrip was involved in conversations with FabHotels and Treebo Hotels and may be finalising an investment in FabHotels. Founded in 2014, FabHotels operates in the same space as Oyo Rooms and lists 19 cities on its website. MakeMyTrip has its own series of quality budget listings called Value+ GoIbibo introduced GoStays. It will be interesting to see how the association with FabHotels is leveraged if it indeed goes through while not causing any damage to the current listings.
Treebo recently stopped listing on the two OTAs claiming that they were charging much higher commissions compared to their international counterparts and that wasn't sustainable for Treebo. It is possible that together they could look at the option of listing FabHotels partner properties exclusively on the two OTAs. The domestic OTAs are also under pressure from international OTAs like Booking.com and Expedia.
MakeMyTrip is also pushing into the alternative accommodation space with RightStay. Along with this, it also has investments in metasearch and review platform HolidayIQ and holiday package marketplace GoFro.