Deepak Ravindran's Lookup was in the news earlier this year, when they became the first Indian startup to raise Series A of $3Million from Twitter's Co-Founder Biz Stone. Lookup is essentially a mobile chat app which connects businesses with consumers and lets you get things done with a message.
Yesterday, Lookup announced its collaboration with OYO rooms to provide support to their 2200+ hotel properties across 110+ cities. With this association, you can now book budget hotel rooms via a message.
(Read: Will budget hotel startups eat the OTA pie?)
The way it works is quite simple, you need to download the Lookup mobile app on your smartphone. The app uses GPS to detect your location and shows you the list of nearby businesses. If there is an OYO Rooms property near you, it will be displayed under the listing as it did in our case. Alternatively, you could search for an OYO property via the search function. Once you select any hotel, a new chat window appears and you can directly ask any questions about the hotel which includes everything from breakfast availability to room rates.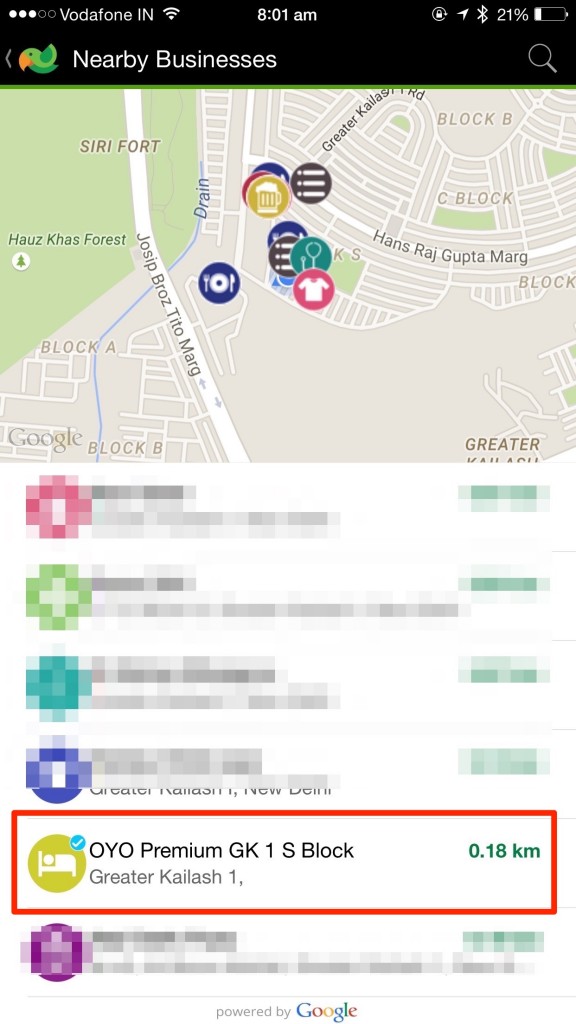 This could probably be a game-changing move for India where apps like Whatsapp have been growing at an astounding pace and many people are still far more comfortable talking over chat as responses are instant and data is cheaper over voice. It also does provide a convenience option for most of us as it is your human powered mobile assistant so you could book your hotel in the middle of a meeting or find out things which are not provided on their website.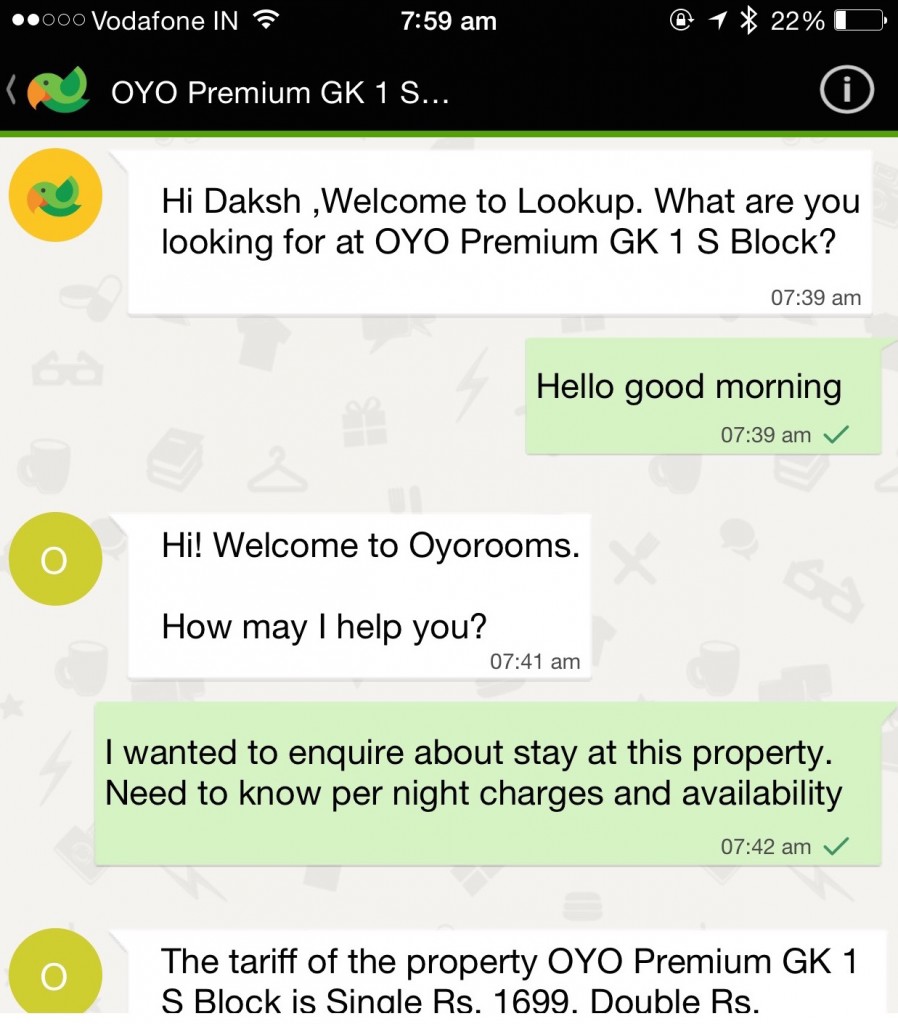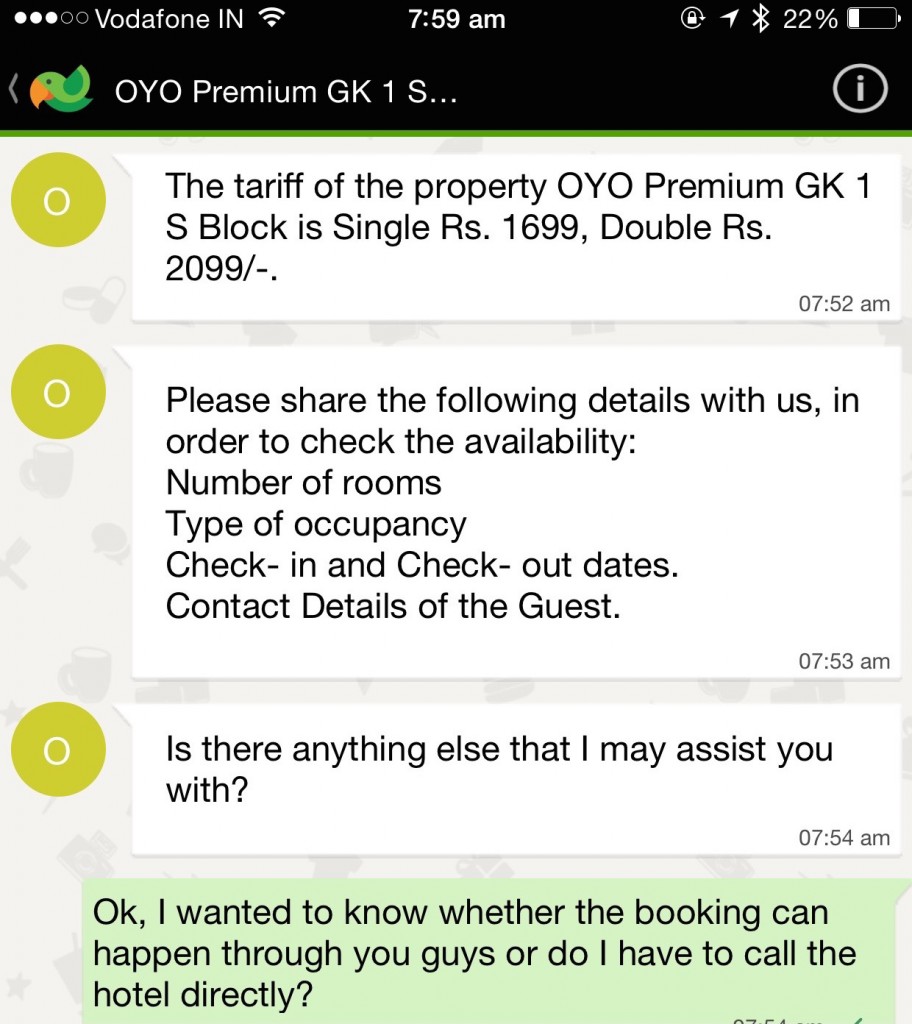 We took this feature for a spin by posting a dummy enquiry. The response was a little slow for our satisfaction. It is understandable as in the backend, queries are handled by a support team which actually gets responses from the concerned business over the phone. It would be also interesting to see how do they factor in discounts & coupon-codes for a price sensitive consumer. If the speed of responses can be handled by Lookup in real time, this could change the way we book our hotels.