Planning a trip isn't an easy job. While it starts with just the idea of a destination to explore, getting all the details right takes a lot more effort. Managing all the bookings from flights to hotels and everything in between is even tougher. Trip Planning apps enter the scene here. These apps try to simplify the job for you by working like your personal digital assistant. They suggest plans and organise your itinerary. Some of them offer additional features that will not only allow you to plan and save an itinerary but also help you to discover and book activities at your destination. Here are five trip planning apps that you should check out.
TripHobo, which started off as JoGuru in 2013, is a service that helps travellers plan their trips and prepare personalised itineraries. To create your own itinerary, all you have to do is choose your destination, select the attractions and TripHobo will arrange them for you. You can share it with others and it will be added to TripHobo's large database of user generated trip itineraries. It also allows you to pick someone else's trip plan and customise it to your liking. This works very well when you don't know much about your destination.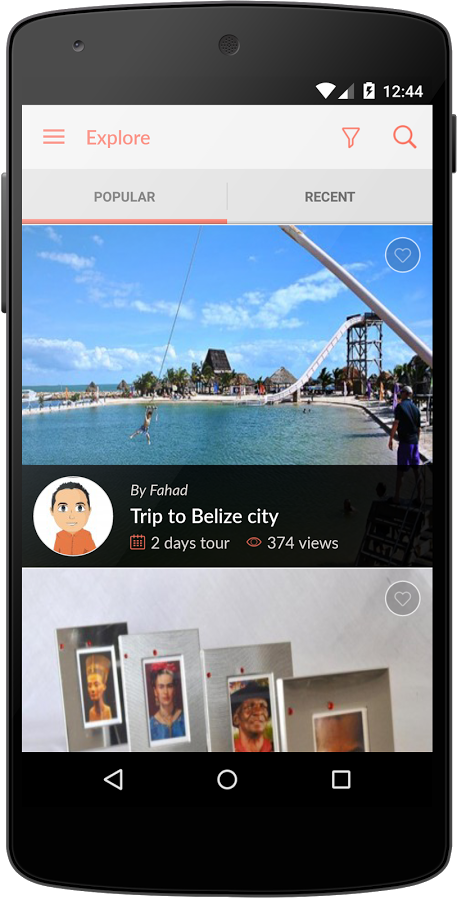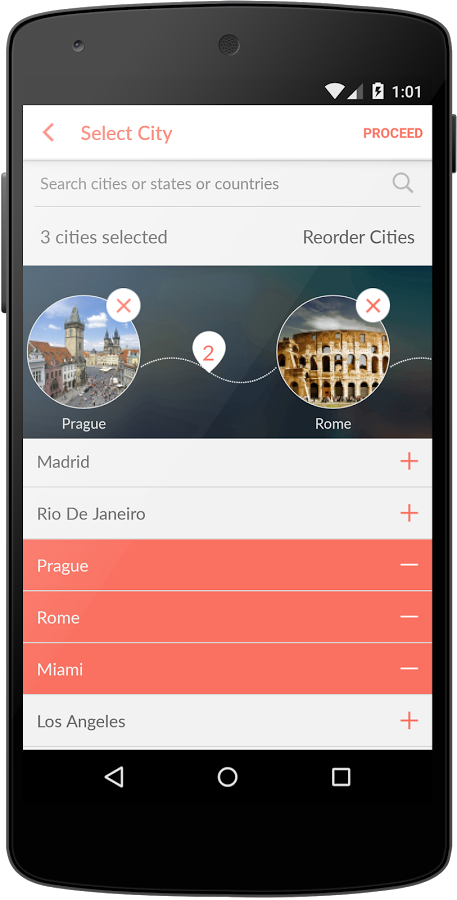 It allows you to include multiple cities in your plan along with the activities and attractions there. TripHobo tries to minimise the travel time between attractions by taking into account the opening and closing time of various attractions. They work with various major partners like Zomato to offer information about restaurants and Booking.com to help with hotel bookings to make the experience seamless. The Android and iOS apps have been recently introduced to allow access on the go.
Team Location: India
Covered Geography: Worldwide
Launched in: 2013
Platform: Web, Android (Free). iOS (Free)
Downloads: 100-500 on Android
TripIt is one of the most hassle free trip planning apps and probably the oldest on this list. It doesn't give you suggestions for places to visit or touristy destinations to include in your itinerary. Instead it organises all your bookings in one place. So you have your flights bookings, train tickets, car rentals, hotel bookings and everything else neatly organised in the app. During your travel, you won't have to scroll through your emails to find the booking IDs as you have all the booking details you need at one place.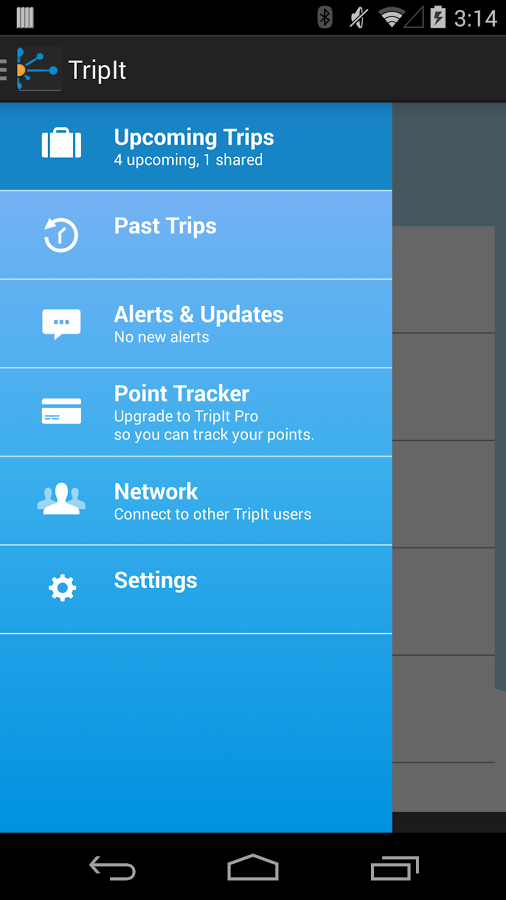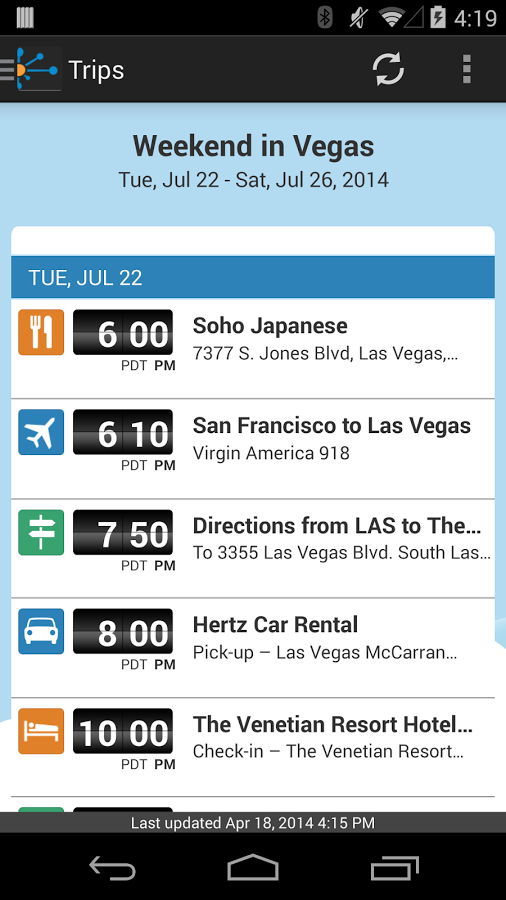 You don't have to manually enter all the details in TripIt. Once you have registered, you can simply forward all the booking emails to an email ID and you will have everything in the app. You can also choose to share the trip plans with your friends if you want to keep them posted about your plan. If you like to organise your meetings and plans using Google Calendar, TripIt can sync with it as well so that you can view it across multiple platforms.
Team Location: United States
Covered Geography: Worldwide
Launched in: 2006
Platform: Android (Free, in app purchase for Pro acocunt). iOS (Free, in app purchase for Pro acocunt)
Downloads: 1M-5M on Android
Trip38 recently came into existence and their team has done a pretty good job of making a trip planning app. Similar to TripIt, Trip38 users can forward the booking confirmation emails to them to find them neatly organised in the app. Unlike TripIt which comes with both free and paid account options, Trip38 is free for the users. While the basic functionality of managing trip plans is similar to TripIt, it comes with many differentiating features.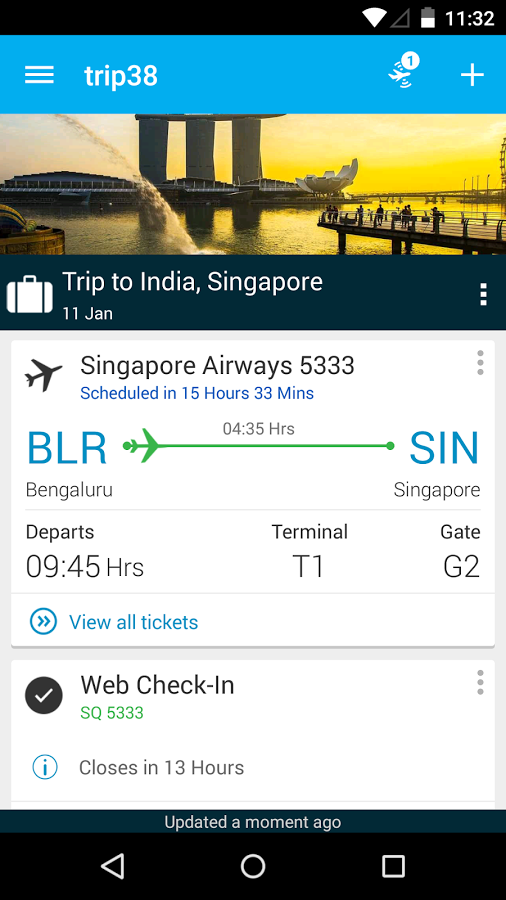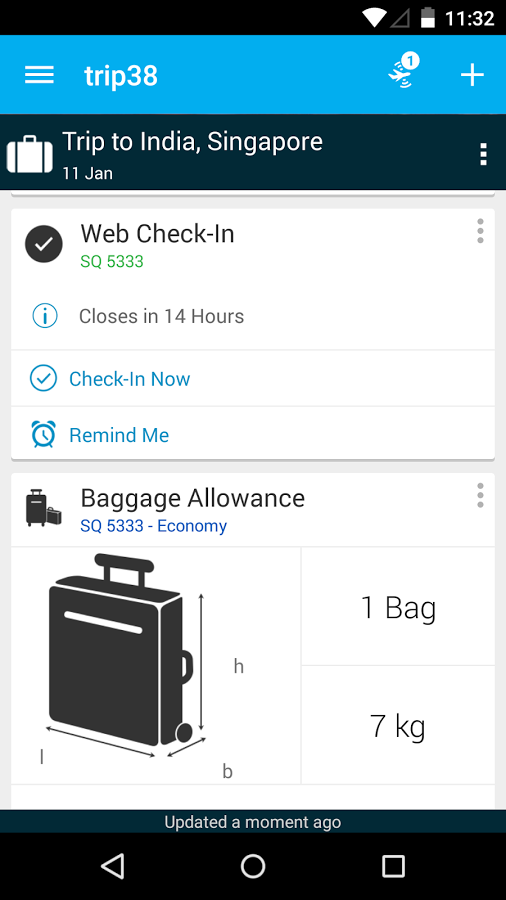 Beyond itinerary management, it offers location sensitive content like tourist attractions, restaurants, support information and events with the option to book through the app. If you choose to book, you are directed to the respective provider. The app also offers information about embassies and consulates for all countries across the world to help travellers. (Read: Trip38 plans to take away your tickets)
Team Location: India
Covered Geography: Worldwide
Launched in: 2013
Platform: Android (Free). iOS (Free)
Downloads: 10K-50K on Android
With the motto of 'Be a traveller, not a tourist', Tripigator is the official travel planning partner of Indian Tourism Ministry. Tripigator asks for basic inputs about the trip like budget, interests and timeline and destination to cook up personalised trip plans for the users. It is available via website as well as mobile app. Along with the trip plan, it offers real time prices to give an approximate cost of travel. You can collaborate with your companions by inviting them to edit the same plan together.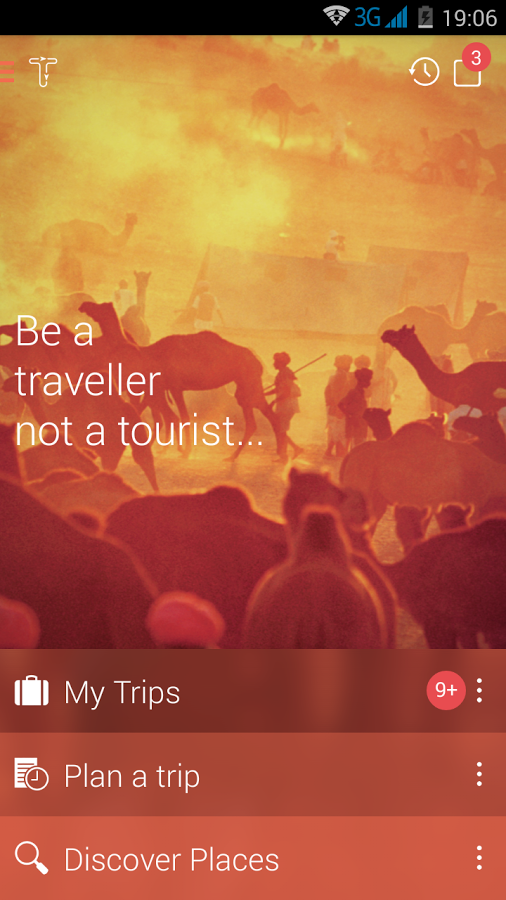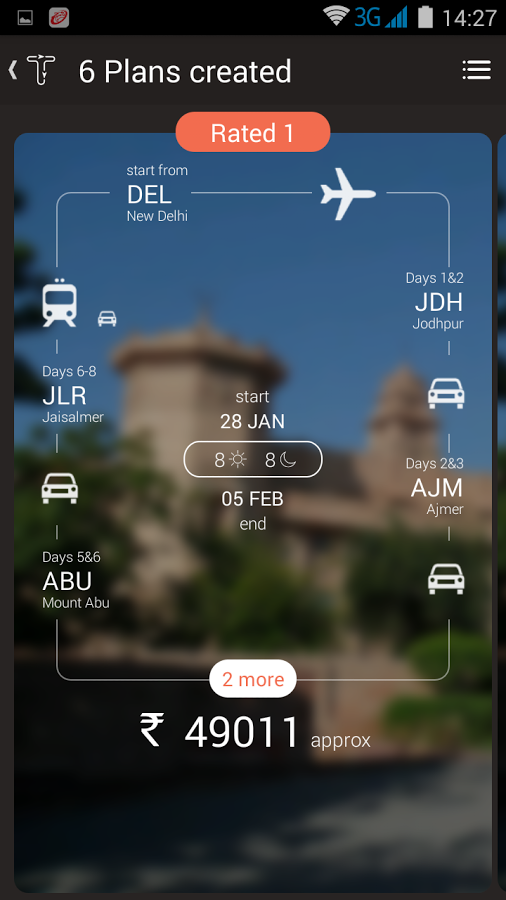 Tripigator uses big data technology to filter through large number of web pages and reviews to offer the best itinerary. The destinations are rated based on different categories like adventure and culture with other details like weather forecast and best time to visit. They will soon add the option of accessing the plans and destination guides offline so that users can view their itineraries anywhere having to worry about connectivity.
Team Location: India
Covered Geography: India
Launched in: 2014
Downloads: 50K-100K on Android
TripVerse combines the best of trip planning, itinerary management and local discovery, all in a single app. You can not only plan and save your own trip with TripVerse but also browse through the itineraries created by other users for some inspiration similar to TripHobo. The service is available via mobile app or desktop website giving users the freedom to use the platform of their choice. It is easy to create detailed plans on the desktop website and add activities. It will suggest related activities at the destination if you are short of ideas.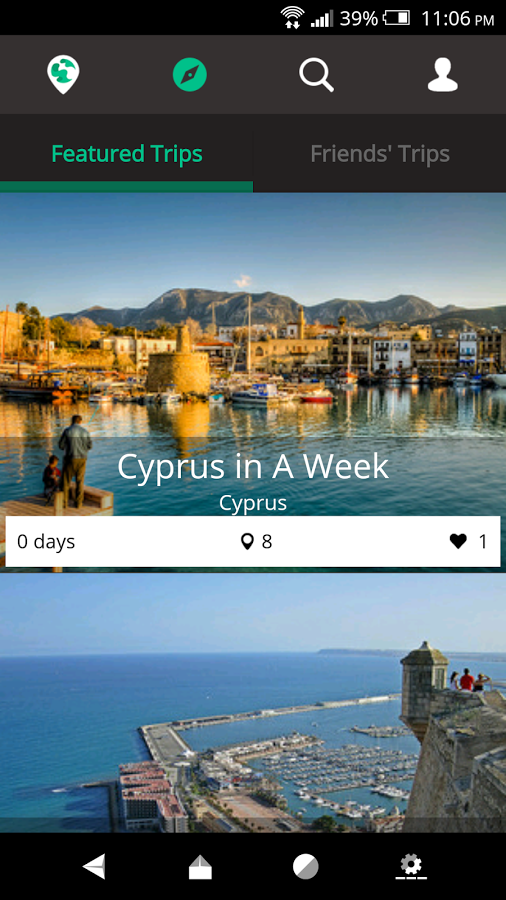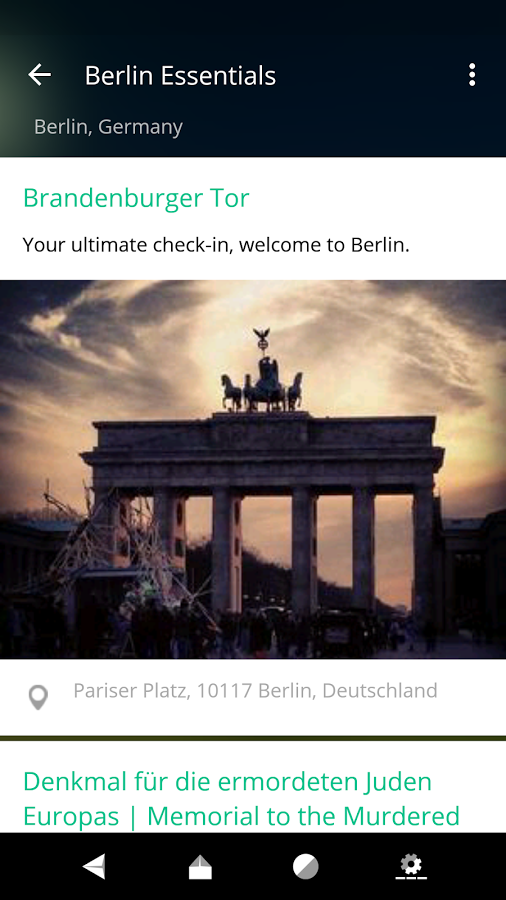 The trip can then be downloaded on your phone and saved offline on the app. They are relatively new in the space so at this point there aren't many itineraries to browse but this will change as more users get on the platform. Another interesting feature that TripVerse offers is Trip Collaboration which allows multiple users to add activities in a shared trip. (Read: TripVerse handles lot more than just your itineraries)
Team Location: United States
Covered Geography: Worldwide
Launched in: 2014
Platform: Web, Android (Free). iOS (Free)
Downloads: 100-500 on Android
There are many other trip planning apps available for different kind of travellers. Which one is your favourite?