Tripomatic, the Czech Republic based trip planning service has just announced a major update. They have released the third generation of Tripomatic trip planner which comes with a host of new features and improved interface. With this new update, it has taken a shift towards a map driven approach to enhance the user experience.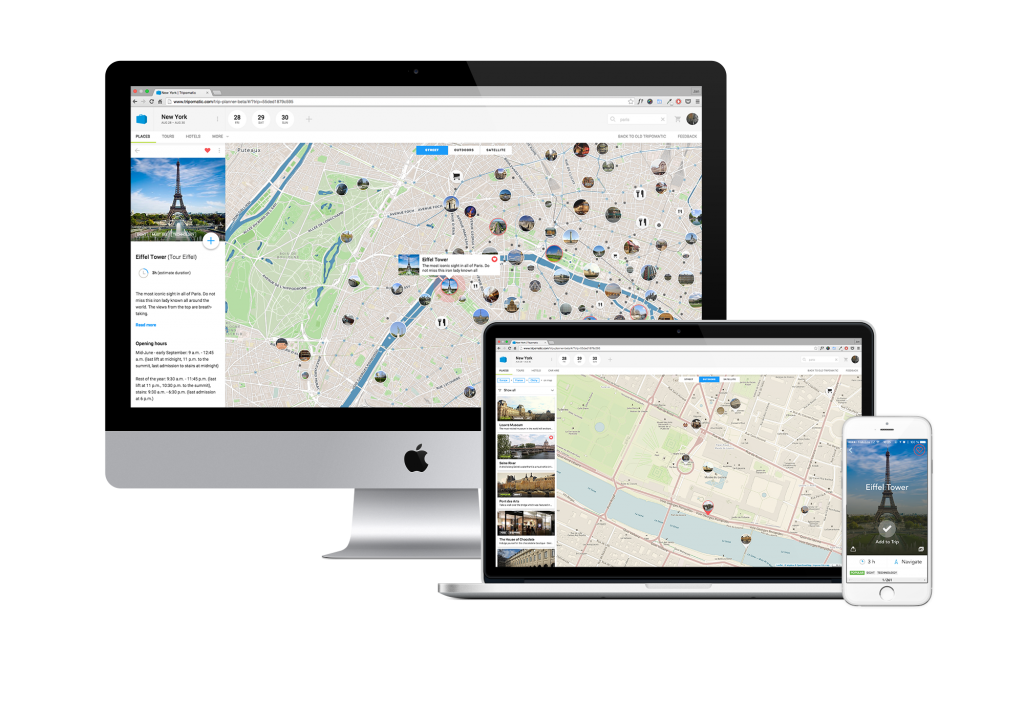 Developing content and algorithms for such a service isn't an easy job and it serves as a barrier to entry in this segment. Despite this, we have seen many Trip Planning services enter the market in past few years with very little to differentiate between them. With so much competition in sight, Tripomatic tries to have an edge over others with this update.
(Read: These 5 apps will simplify Trip Planning for you)
The smart map on Tripomatic 3.0 is based on Open Street Maps and neatly displays all the places of interest for a traveler. Along with the places of interest, it also has other details like opening and closing times, cost of tickets and photographs. They are ranked by popularity making choices easier for the users. They can pick their points of interest in any order and once they are done, Tripomatic will estimate the time taken and distance travelled and neatly organize them in a suitable itinerary. This will give an idea whether the plan for the day is doable and if it would be too demanding.
The finished itineraries can be printed, exported as PDF or synchronized with the Tripomatic mobile app. The app is available for iOS and Android and offers the feature of offline use as an in app purchase.
According to their team, people are also using the platform as a travel bucket list. Many users are using it to prepare their itinerary that they can use sometime in future. You can try out Tripomatic on their website here.