It has only been over a month since we made our public launch, but the journey has been quite an eventful one since we started. We have done live coverage of over 3 summits across India, Singapore & Hong Kong, have interviewed travel entrepreneurs and startups from countries such as US, Singapore, Japan, South Korea etc. Our Social communities have grown exponentially and in general we have received a very positive feedback from the entire travel community.
A Quick Rewind
Here is a round-up of some of interesting content that has been published on TravHQ.com so far:
Unique Gadgets & Travel Accessories to redefine Travel Experience: We believe that technology is deeply integrated in every aspect of travel and will continue to disrupt how we plan our trips and experience our journeys. We have curated an exclusive list of handy tech gadgets & accessories that will potentially redefine your travel experience.
Summary of our experience at the RISE Summit: We met a number of enthralling travel startups at the recently concluded RISE Conference in Hong Kong and this piece on some of their stories has generated a lot of interest among the startup fraternity.
Discover Turkey with MakeMyTrip: There have been a number of travel campaigns that we stumbled upon during the last month, but this unique campaign by MakeMyTrip to create awareness of Turkey as a destination deserves a special mention.
Opinions on Emerging Digital Travel Trends: We have been closely monitoring the emerging technology and how it will impact the Indian travel & hospitality sector. If that interests you, consider visiting our Opinions section for some thoughts on the same.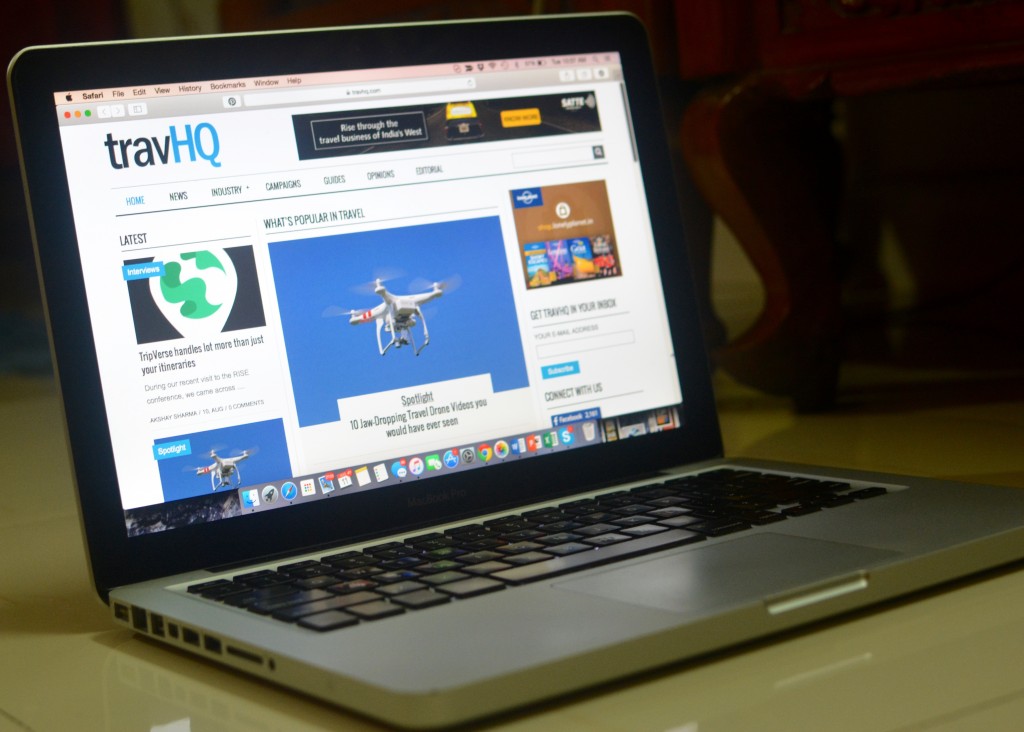 What's Coming up?
With a rousing start, there are some really interesting activities that are lined up in the next quarter. Next week, our team heads to Mumbai for SATTE, where we'll be meeting a number of businesses in the region's biggest B2B Travel Festival. Watch out for our live updates from Aamchi Mumbai next week

We are also experimenting with different layers of content including video and are keen to start a YouTube feed where we will be publishing our conversations with travel marketers, startups and business decision makers. We are also contemplating some research on the key travel developments that are happening within the online space in the SEA region. So you should expect to see more infographics and opinions coming your way.
Most importantly, we are now looking to scale-up our team and are looking for a content expert. So if you have a passion for the travel industry and live by digital content, do give us a shout at info@travhq.com. If you are a travel brand and have an interesting story to share with us, write in to us at editor@travhq.com.