Turkey is a beautiful holiday destination and earlier this year, MakeMyTrip picked Turkey as the hottest summer destination for the year. To present the destination's unique experiences, MakeMyTrip created a unique online game that showcases the destinations through beautiful panoramas and aerial shots under the name 'Discover Turkey' earlier this year. The game was available through a micro-site on www.discoverturkey.in.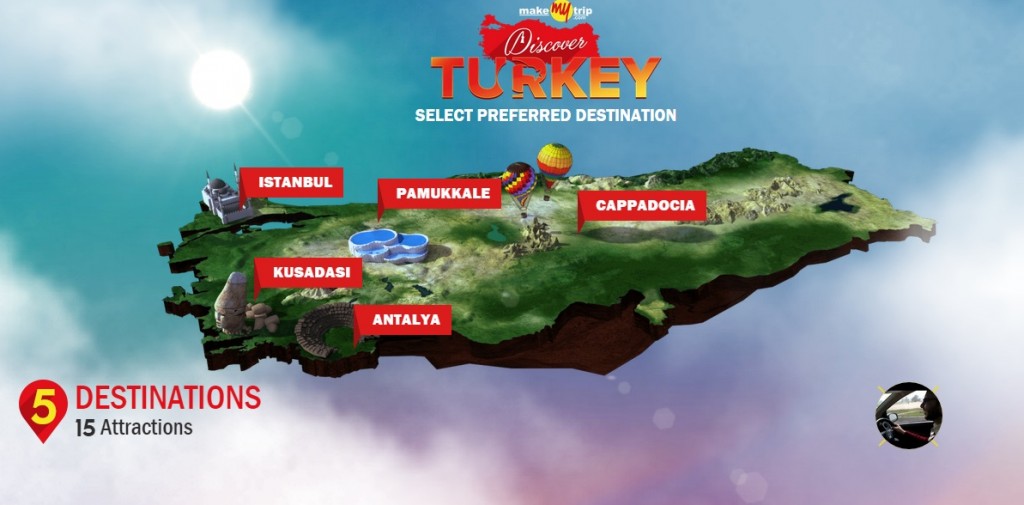 The game features five destinations from Turkey with a total of 15 attractions spread through 5 different levels that users have to complete. With each attraction, you will find a virtual experience. Some of them offer 360 degree views while others include virtual tours using videos. Each virtual experience is coupled with a challenge, usually in form of a simple question. The contest has been long over now but the game is still available for users to play.
Campaign strategy
The game has been primarily targeted at social media savvy millennial travellers. To play the game, you have to login using your Facebook or twitter account and share progress on social media. The questions are simple and can be easily answered with the help of the visual tour. Like we said, the objective of this campaign was to promote Turkey as a summer holiday destination and spark some inspiration among the users. MakeMyTrip was spreading the message about Discover Turkey through its social media accounts and getting the users to share the updates on their social accounts further helped in inviting users on the platform.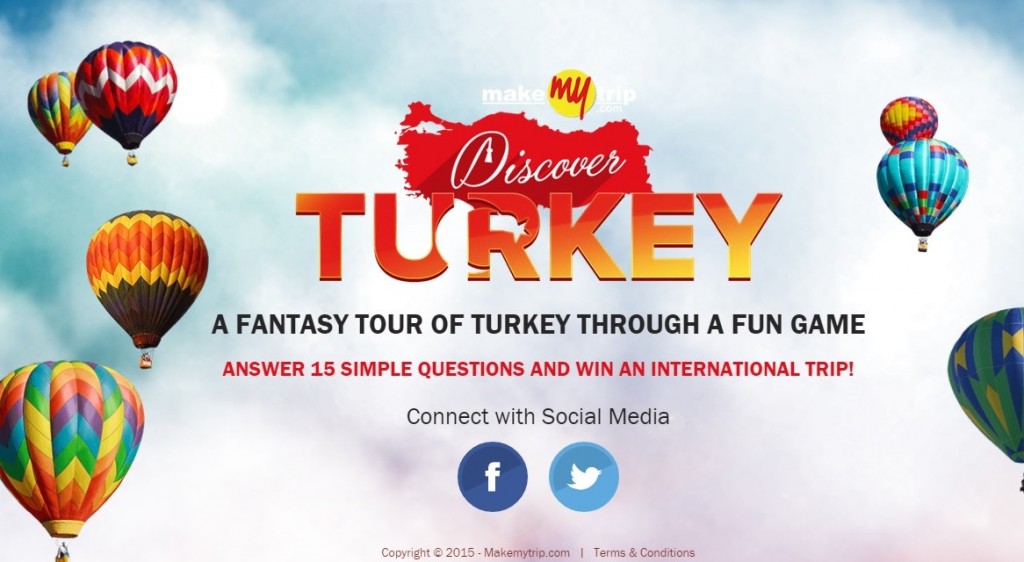 Promotion strategy
Apart from heavy promotions on social media, MakeMyTrip also joined hands with actress Yami Gautam for offline promotion. They used print advertising and radio ads along with digital ads to spread the word about the campaign and their association with actress. The banners on the MakeMyTrip website also helped spread awareness about the campaign. For the promotions, their marketing spends were primarily targeted towards Tier 1 cities. The contest was open for Indian residents only but was available for people from other countries as a game.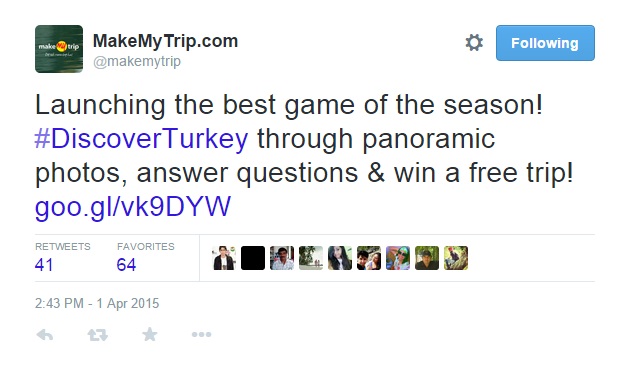 Not only did they promote the campaign using various medium but also set up various on-ground activities at popular shopping malls. This helped them reach people who use social media but aren't very active.
Our take
We must say the campaign was executed very well by the team at KRDS, the agency behind this campaign. Their team flew to Turkey to get the content for the campaigns, shoot aerial videos, capture 360 degree panoramas and actually understand the whole idea behind Discover Turkey. The website looks quite good and, with interactive maps and impressive interface, enhances the image of MakeMyTrip as an innovative brand in the digital space. The campaign managed to attract over 19,000 visitors with over 1,000 visitors completing all 15 levels.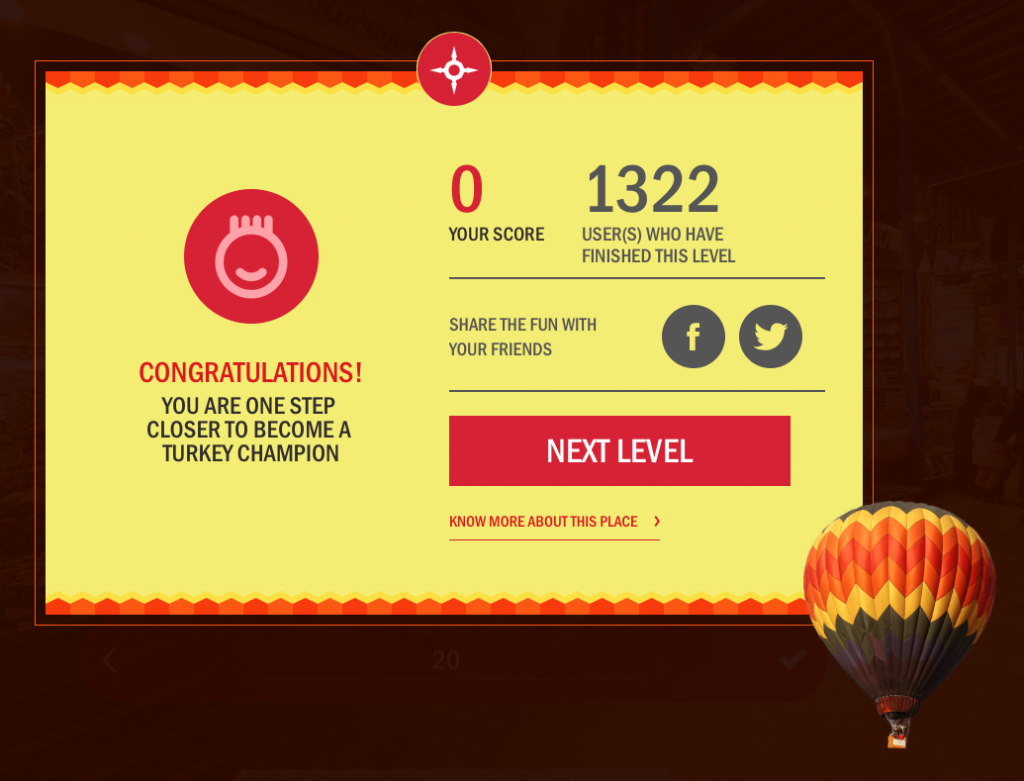 MakeMyTrip has undergone some major changes this year including a new branding message. Apart from the new branding message 'Dil toh roaming hai', they have added new features like 'Uncancel', hosted campaigns with popular travel bloggers and invested in promising travel startups. They have also acquired MyGola, a last minute booking service. Sources suggest that a tie-up with Flipkart is also in the pipeline to further strengthen MakeMyTrip's presence in the online booking space.
This campaign is a classic demonstration of how neat execution and a different approach can do wonders to your campaign. Have you seen Discover Turkey yet? Check out their website and let us know whether it inspires you to travel to Turkey.