What happens when you bring experts from different walks of life under one roof and ask them to share their inspiring travel stories in-front of a sellout crowd? What you do get is #LimeDiaries, a refreshing new initiative by Byond Travel, an experiential travel company that helps in planning unforgettable vacations and experiences.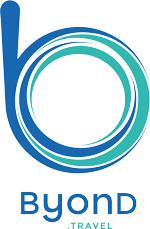 We believe that young travel startup Byond Travel is spot on with #LimeDiaries, a unique travel storytelling initiative and has picked-up something that some of the biggest travel brands in India haven't identified yet. We believe that travellers in India have evolved beyond those traditional, in-your-face marketing campaigns and that is where Byond Travel seems to have hit the sweet spot.
People love listening to real, authentic stories from those who have been there & done that! Travel is no different and to experience something new & completely unheard, you would like to hear stories of inspiring journeys such as the Trip to the North Pole by Suhel Seth or a hitchhiker's experience of a bus journey in Laos.
The third edition of this storytelling series is taking place on 18th July, 2015 at The Humming Tree, Bangalore, a concept Live Music and Arts Venue. While the entry to the event is FREE, the bad news is that all the tickets are sold-out by the time you read this piece. Fortunately, the YouTube Channel of Byond Travel has hosted all the videos from the earlier editions, so you won't miss out on the fun if you are not lucky enough to watch it live.
Here are a couple of videos from the earlier editions of #LimeDiaries that caught our attention.
and we loved what Suhel says in this video

Travel is about experiencing the unexperienced, meeting interesting people and taking challenges that test not just the body but your mind.
Here's another one from the series by Deepthi Chandramowli and this is about her bus journey of a different kind in Laos.
It would be interesting to see how #LimeDiaries goes forward from here. There are plans of a Gurgaon edition in the offing and we would love to see more people talking about it online. While at TravHQ we advocating the concept of digital travel and how brands can trigger online conversations, such storytelling ideas happen to draw fans from both sides of the world closer to each other.