We have seen the emergence of really innovative online travel startups from South East Asia. If you go a little further, countries like Korea are now making a major impact on the entrepreneurial map. During our visit to Echelon Asia Summit 2015 last month, we came across many travel startups from the region and these three from Seoul caught our eye.
My Real Trip is a peer to peer platform that connects the travellers to local tour guides. According to them, booking group tours through agencies often results in low quality and unsatisfactory experience as the travellers are looking for reasonable prices and the guides are focused on commissions. My Real Trip gets rid of the middle agencies so that the travellers can get well tailored tours at reasonable prices. At this moment they have around 890 different tours spread across various parts of the world. For now, they offer services for Koreans only but they do plan to expand their services to other parts of Asia as well. Until they start operating in other regions, travellers can try other platforms like Vayable, eOasia, TakeMeTour, Byond Travel and Padhaaro for similar services.
For most parts of the year, the hotel industry has to bear the burden of unsold room nights. dailyHOTEL tries to solve this problem by selling the unsold room nights of partner hotels at last minute discounted prices. A large number of travellers especially backpackers head out without a well defined plan and explore their stay options on reaching the destination. Such travellers can grab impressive deals using the app while the hotel is able to sell the unsold inventory. dailyHOTEL is app only and is available on iOS and Android platform. RoomsTonite from India and US based HotelTonight are similar services that offer impressive last minute hotel deals.
According to e27, dailyHOTEL is the most popular last-minute hotel reservation mobile app in Korea, with monthly bookings growing by 65 times since the start of 2014.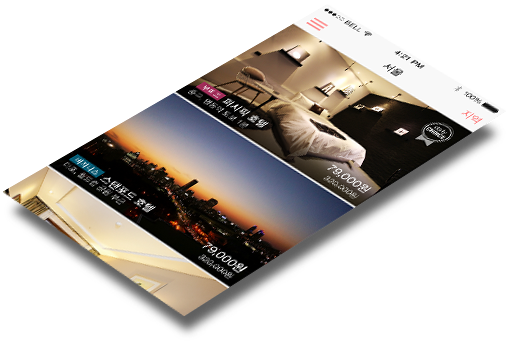 THERE is another startup which will help you to find and book amazing activities at your destination once you have booked your stay & flights. They have tours to offer across many countries from Asia Pacific and Europe. Similar to MyRealTrip, THERE is currently targeting Korean nationals only. The website offers language support in Korean for now and has South Korean Won as the currency transaction option. Users need to sign-up and select the destination of their choice and simply choose from the range of activities on offer.
The growth of travel startups in South Korea is certainly very promising! If you happen to be from the region and have a story to share with us do connect with your team. For more information on startups we met in Singapore, head to Echelon Asia 2015.