Technology is an enabler that helps us to solve many problems and its deep connect with travel in recent times has actually changed the way we plan our trips. We are so dependent on our smartphones, DSLRs and now the wearables that the prospect of a trip without these gadgets looks inevitable.
The modern race of connected travellers embraces technology seamlessly and it comes as a no surprise that we are now witnessing a range of products specifically tailored for their travel needs. They add that coolness quotient while you're traveling and retain the essentials of a traditional travel accessory at the same time.
Here is our list of 5 unique gadgets & travel accessories that are different and are bound to drive your attention the next time you are traveling

#1. Baubax Travel Jacket (Your Smart Clothing Gear)
Baubax looks like an ordinary jacket but is perfectly designed to hold your travel essentials without causing you any discomfort. The project is raising funds on Kickstarter and has already garnered close to $3million USD with another 37 days to go making it the most funded clothing item in the history of crowdfunding. The Baubax jacket comes with multiple features like inflatable neck pillow, eye mask, earphone holders, phone pocket, drink pocket, sunglass pocket, blanket pocket, portable charger pocket and even an iPad pocket. The neck pillow can be quickly inflated and deflated for easy use. The sleeves have built in gloves that you can pull out to keep yourself warm. Even the zipper on the jacket is very smart. It is a 1 inch telescopic pen, a stylus and a bottle opener, all integrated in one. The jacket will be available in different styles for both men and women. You can support the project on Kickstarter to receive the Baubax jacket in November this year. There are shipping charges for India though

This project is a brainchild of 29 year old Hiral Sanghavi who grew up in India and is studying for his MBA at Northwestern's Kellogg School of Management. There is no official word on the pricing of this jacking yet.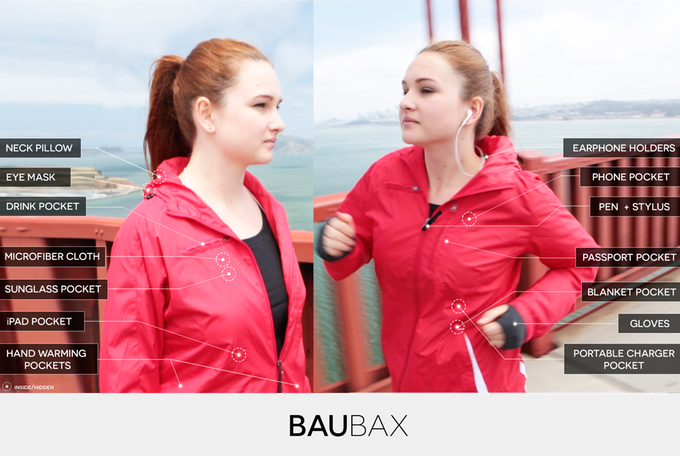 #2. Dolfi Washing Device (Your Mobile Laundry)
This gadget can help you avoid the extra baggage fee that you might end up paying for packing too many clothes on your long vacations. Built by a team of experts with strong technical background, Dolfi employs ultrasonic waves to clean your clothes. Ultrasonic cleaning has been around for a long time now but has been limited to precision cleaning and industrial applications. It cleans your clothes without being brutal on them similar to a washing machine. The device is just as small as a mouse and you can easily carry it in your handbag or backpack. It won't replace your conventional washing machine but could very well work for washing a shirt or two during your journey.
Dolfi device can be pre-ordered at a special price of $109 USD with another $25 for international shipping. For those in USA, it ships for free.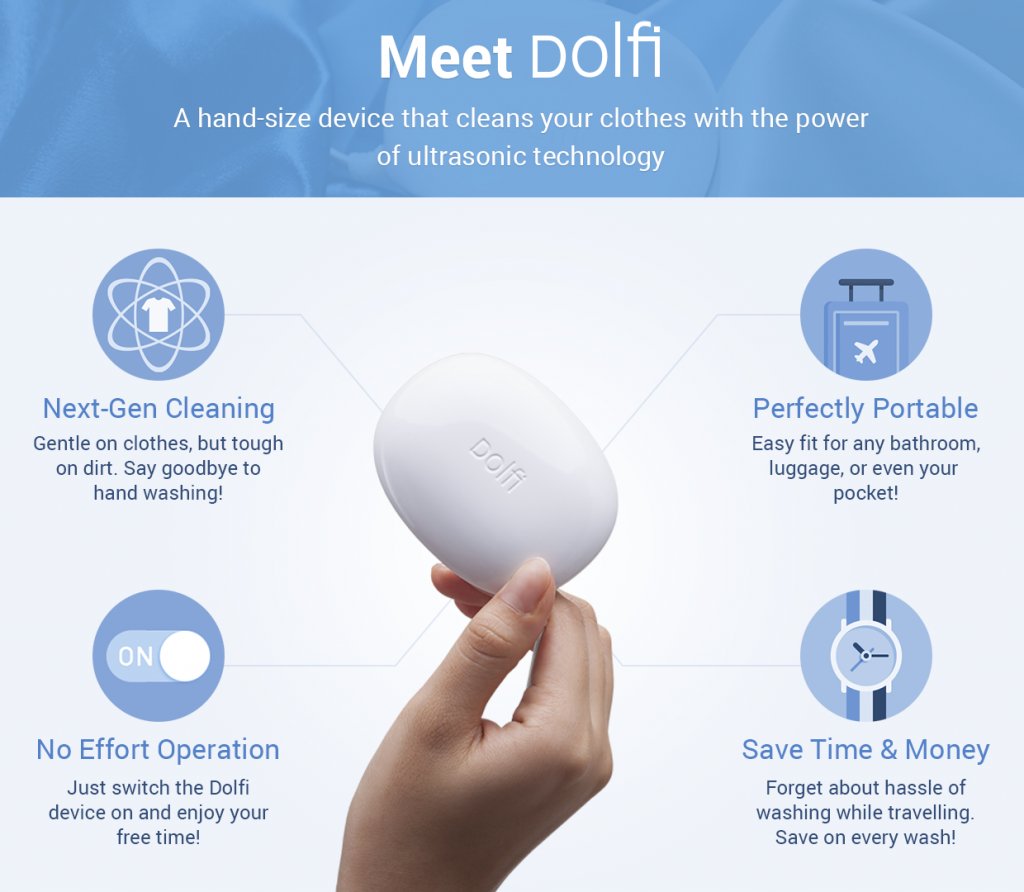 #3. Badger Solar Charger (For Your Battery Juice)
If you are an adventurous kind and love to go camping, the Badger charger might come in very handy. Keeping your devices charged up at far off places becomes a challenge because of the lack of power supply and this is where this gadget steps in. The Badger solar charger is one of the toughest solar charger the world has ever seen so it can take quite a lot of load. You can simply strap it to your backpack and let it power your devices while you enjoy riding your mountain bike. If the Badger is too big for you, Brown Dog gadgets also offers compact, more affordable solar cells that can charge your mobile phones in 3-4 hours.
You can pre-order an 8W Waterproof USB Solar Charger at a special price of $100 USD with free shipping to India.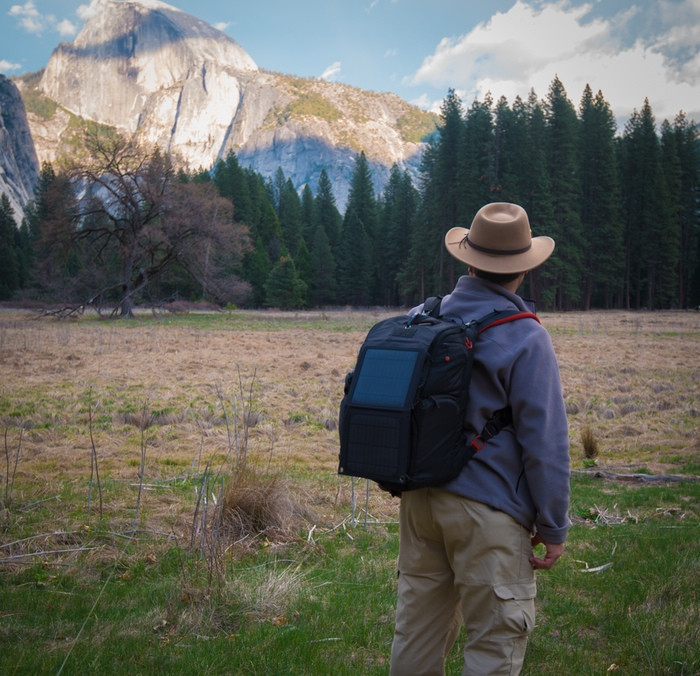 #4. Cocoon Grid-It (Organises Your Packing)
With more gadgets being added to the list of our personal devices, it gets very hard to keep them organised. You carry your smart-phone, power bank, tablet, data cables, chargers, portable hotspot and many more items while travelling and you often have to dig through your bags to find these. While it isn't exactly a gadget, Grid-It by Cocoon is a rubberised retention system for keeping all utility devices and other small items like notepads and business card holders. It is available in different sizes so you can easily find one that suits your needs.
For those in India, the whole range range of Cocoon products including Grid-It is available on Amazon India website, so you can order one now!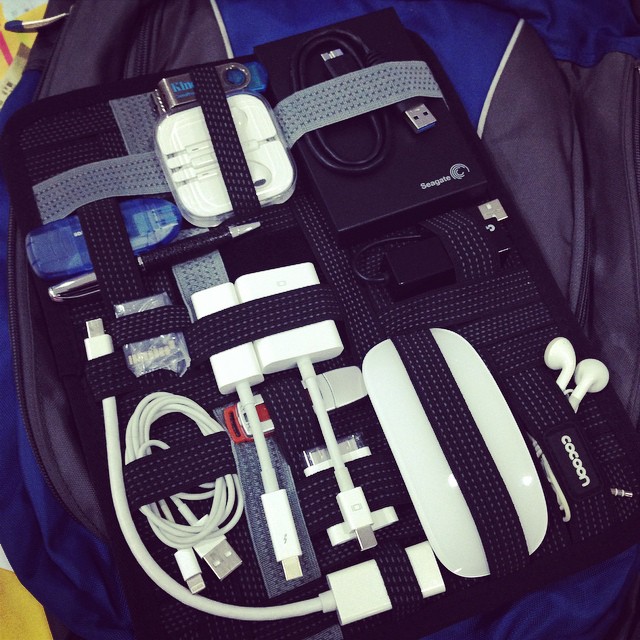 (Image: Grid-It by paulohenriquenet/ CC BY 2.0)
#5. Wacaco Minipresso (Your Coffee on the Go)
We love our coffee and nobody appreciates a coffee that is made by simply adding hot water to coffee powder but when you are travelling unfortunately there is no choice. Wacaco Minipresso can be a good option for serious caffeine addicts. Minipresso claims to provide you with good quality Espresso without the conventional coffee machine. Weighing at just 360 gms, this coffee maker is just as small as a bottle of Gatorade. It is easy to operate and uses a hand operated piston to replace the compressed air used in conventional machines. You can see the Minipresso in action on http://www.wacaco.com/.
You can purchase Minipresso for $59 USD and unlike other gadgets it comes with free worldwide shipping.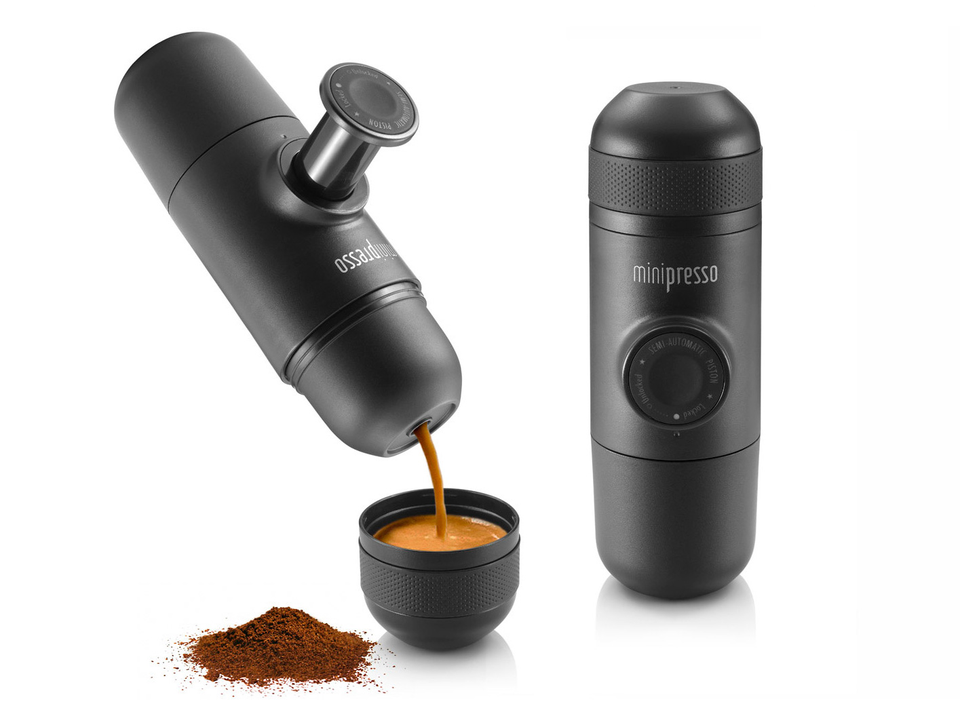 Are there any other unique gadgets that you would like to see on this list? Share your ideas with us.