The news has been floating around for weeks that Didi is raising yet another mammoth round of funding backed by Softbank. Yesterday, the company put the speculations to rest by announcing that it has indeed raised a fresh round of USD 5.5 billion. New investors, Silver Lake Kraftwerk joined previous investors SoftBank Group Corp., China Merchants Bank Co. and Bank of Communications Co. in this round. The company didn't say anything about valuation however, various reports place the valuation north of USD 50 billion putting it much closer to Uber than any of its rivals. Didi's valuation after previous 120 million investment by Foxconn was estimated to be around USD 34 billion.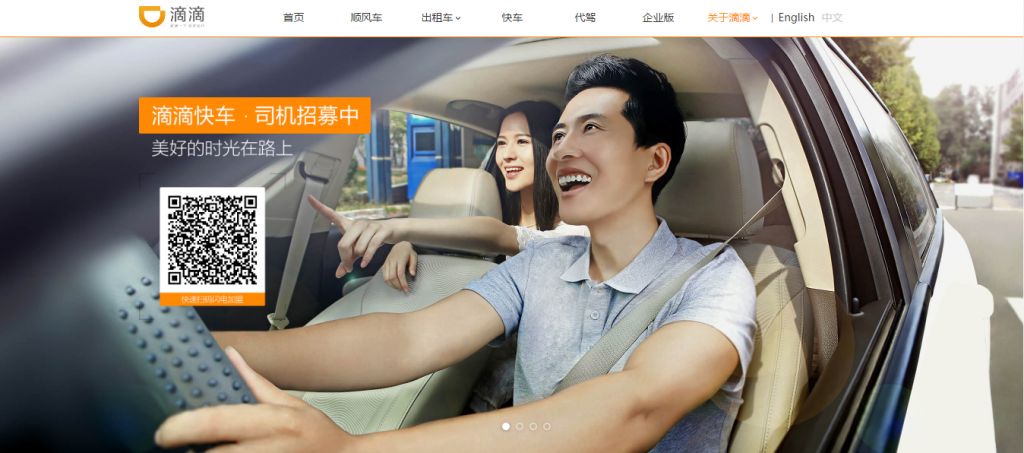 Didi expressed its interest in stepping outside the home country previously. While that would come at the cost of going against the interests of some of the investors and partners, now is a very good time if that is indeed the plan. Uber is in hot waters and is constantly dealing with new challenges that are eroding the trust of customers in the brand. Things haven't been very good inside the company either and it is battling Waymo in court over allegedly stolen tech. Uber's local rival Lyft also witnessed growth in usage as customers move away from Uber. This could be the right time for Didi to make moves.
However, it was previously reported that the primary reason Didi is looking for funds is to pick fight against the likes of Uber, not for on-demand transportation, but to create autonomous vehicles. Didi has already been working in this direction and recently opened an artificial intelligence lab in Silicon Valley after attracting some top talent from its rivals in the self-driving race. Expect the cab hailing company to get aggressive in this direction to catch up with leaders like Waymo, GM and Ford.
Didi has looked outside its home market only in the form of alliances with anti Uber companies. If it is indeed considering to carry its own name, it could involve some consolidations and bigger partnerships.