NuTonomy, the autonomous car startup spun out of MIT will soon begin testing its autonomous vehicles in Boston. The company beat Uber to public streets in the race for autonomous cars by rolling out driverless taxis in Singapore. It announced that it has signed an agreement with officials in Boston to roll out driverless cars to the city streets and the testing will begin in an industrial park in South Boston later this year.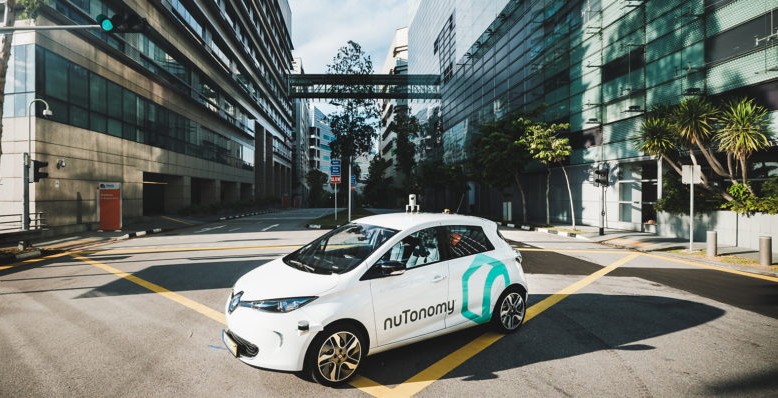 Similar to Singapore, their autonomous Renault Zoe electric cars will be operated in public area but somewhat removed from the whole urban chaos an average driver deals with. Initially only company engineers will be riding the cars in Boston however, there could be plans to open it up for public like the Singapore program.
"These tests in the city of Boston will enable our engineers to adapt our autonomous vehicle software to the weather and traffic challenges of this unique driving environment," company CEO and co-founder Karl Iagnemma said in a statement. "Testing our self-driving cars so near to nuTonomy's home is the next step towards our ultimate goal: deployment of a safe, efficient, fully autonomous mobility-on-demand transportation service."
According to company statement, there are plans to have a dozen cars on the roads in Singapore as this year approaches a close. In Singapore, the cars are picking and dropping passengers through a partnership with Grab. nuTonomy will have to put together a similar partnership in Boston which is highly unlikely considering the fact that it would cause conflict of interest as both Uber and Lyft are working on their own versions of self-driving cars. Uber is already running tests in Pittsburgh which kicked off a short while after nuTonomy launched the program in Singapore.
The race for autonomous vehicles is getting competitive as almost all the players in the space are registering good progress. Alphabet (Google) seems to be much further ahead of the others but it is still a long way to go before any one of these players could actually start affecting the ground transportation.
Source: WSJ