Domestic Tourism is growing exponentially in India. The young Indian travellers are wanting to explore every corner of the diverse country with family, friends or solo. Of course, their experiences are varied, but they have a few common demands to improve the conditions of travelling in India.
Taking this into account, HolidayIQ.com conducted a survey which included 20,000 participants from 30 Indian cities and towns. HolidayIQ.com, founded by Hari Nair, is the of the largest travel information portal in India allowing people to plan holiday and share their experiences.
Here are some of the key elements from HolidayIQ's report: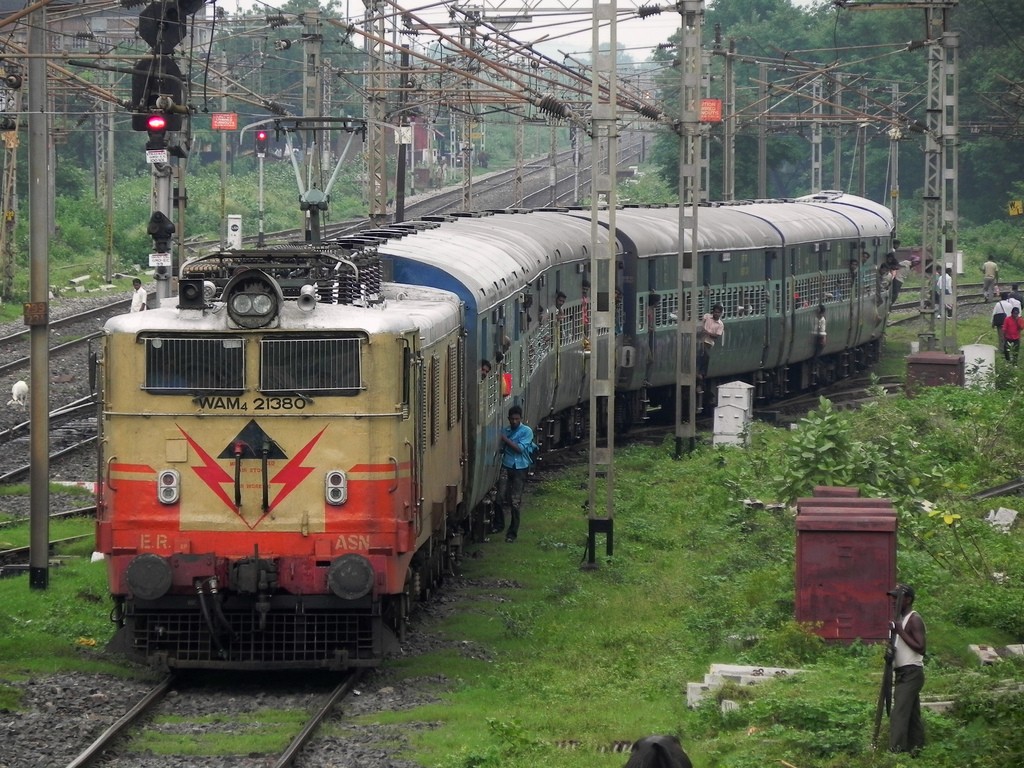 (Image Credits: Image by Smeet Chowdhary/ CC BY 2.0)
The trains need to be cleaner
HolidayIQ.com, through its survey, found out that 83% of the Indian travellers requested for cleaner trains. Train connectivity is excellent in India but trains are not maintained properly. They are unhygienic and the new ones get damaged quickly. Better maintenance is essential by the railways authorities. Needless to say, on our part, we need to take the correct measures to keep our environment spick and span.
WiFi for remote area visits
It also brought to light that many Indian travellers want WiFi hubs for the remote area visits. WiFi access is considerably relevant as its connectivity helps you obtain information about the tourist destinations, the navigation feature will give you a sense of direction while exploring the landscapes and social media will assist you in updating your friends about your latest adventures. For your safety, through Google Maps, you can let your friends know about your current location and the places you are planning to visit in the upcoming days. For business purposes, emails can be exchanged between you and the receiver. Also, while travelling in the train you can know your distance from the destination by using Google Maps. Rail Yatri, an independent railway site for mobile users, is already including this feature on its website. WiFi empowers you and almost gives you a new lease of life. Unfortunately, WiFi connectivity is not that easily accessible in many regions of the country. There have been plans and initiatives since 2006 but they have not been quite successful. To read more about such initiatives, read here.
Cab fares to be standardized:
Moving around in towns and cities can be unexpectedly expensive. Trusted cab services like Ola, Meru Cabs and Uber do not run everywhere. This allows local cab drivers of such places to over-charge the visitors of the town. HolidayIQ.com survey concluded that 62% of the Indian travellers wanted cab rates to be standardized. Obviously, standardizing it will not be a simple process. Why do we say that? For the simple reason that states in India work autonomously and so does the central governing body. The states will not be ready to fall under the Central governing body. This being the case one possible solution is that the states can implement a standard per kilometre rate the hired cabs run. For a better control, states can be divided into zones and then the per unit rates can be fixed. If this gets implemented, the new visitors of a city won't have to bother about being tricked as they'll be aware of the price rates.
Though not that widely practiced in India yet, solo travel is highly demanded by Indian travellers. The survey concluded that 56% of the travel junkies would love to travel alone. Of course, travelling alone can be extremely refreshing, but the biggest concern going solo in India is safety. Crime rate of India is high which makes the travelers vulnerable to it.
For more details regarding the survey conducted by HolidayIQ, you can visit this website.