Yes you can be excited about driverless cars now, especially if you live in Singapore. While Uber recently announced that it will start testing driverless cars in Pittsburgh starting this month, NuTonomy has officially launched driverless taxis in Singapore, probably beating Uber to it by few days. This will be the first ever public trial for autonomous vehicles and it will be held in One-North business district.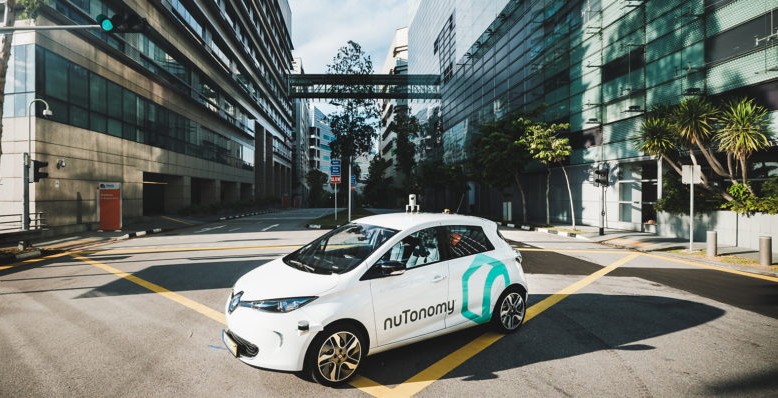 NuTonomy, a US based driverless vehicle R&D firm founded by MIT PhD graduates in 2013, has partnered with EDBI, the corporate investment arm of Singapore Economic Development Board. NuTonomy will invite residents of Singapore to try out the service for free by booking a ride through its app. The driverless cars being used for testing are built upon Renault Zoe and Mitsubishi i-MiEV as base.
CEO and co-founder of nuTonomy, Karl Iagnemma, said, "nuTonomy's first-in-the-world public trial is a direct reflection of the level of maturity that we have achieved with our AV software system. The trial represents an extraordinary opportunity to collect feedback from riders in a real-world setting, and this feedback will give nuTonomy a unique advantage as we work toward deployment of a self-driving vehicle fleet in 2018."
In May of this year, nuTonomy completed a $16M Series A funding led by Highland Capital Partners that included participation from Fontinalis Partners, Signal Ventures, Samsung Ventures, and EDBI, the dedicated corporate investment arm of the Singapore Economic Development Board.
Uber is working with Volvo to bring driverless cabs and similar to their plan, these public rides will have an engineer from the company to observe the vehicle behaviour and take control in case things don't proceed how they are supposed to. The data collected through the testing program will help them improve the software for the future.
While NuTonomy is the first company to start public testing of driverless cabs, Uber isn't far behind. There are many other startups working in different ways to achieve autonomy in vehicles and will be seen in public sooner or later.